Holiday Home Tour 2015
It is Holiday House Tour time again… and I am not going to lie, I am still decorating the house a bit more.  So let's call this a Holiday House Tour preview if you will. Ha!  I feel these past few months I have just been treading water trying to keep up, so I hope you all will stick around to see what else I come up with as far as Christmas Decor is concerned 😉
I am first up on the tour today!  And if you didn't see the last stop from yesterday, be sure to head over to
Carrie's beautiful tour at Dream Green DIY
.  So turn on your favorite Christmas tunes, grab a cup of hot cocoa & come on into our Holiday Home.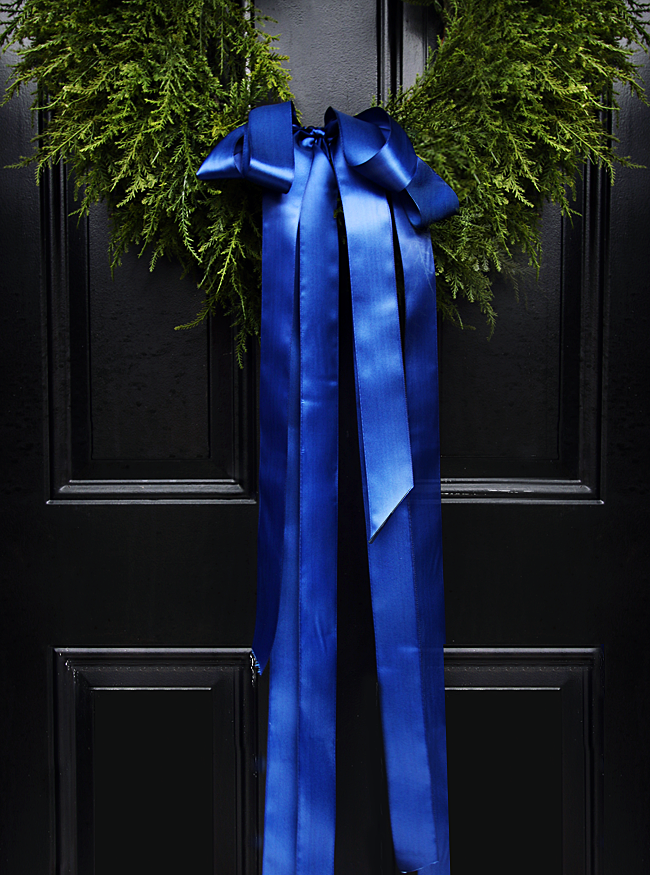 Each year I switch up the decor a little bit, be it with color, or themes… this year after deciding to go with a
white tree
I was inspired by my favorite blue & white ginger jars & added pops of rich blue everywhere (well, at least almost everywhere.)
I just love the way the blue stands off of the white tree.  Needing a little extra something, I decided to add in some orange & pink to really make our holidays Merry & Bright.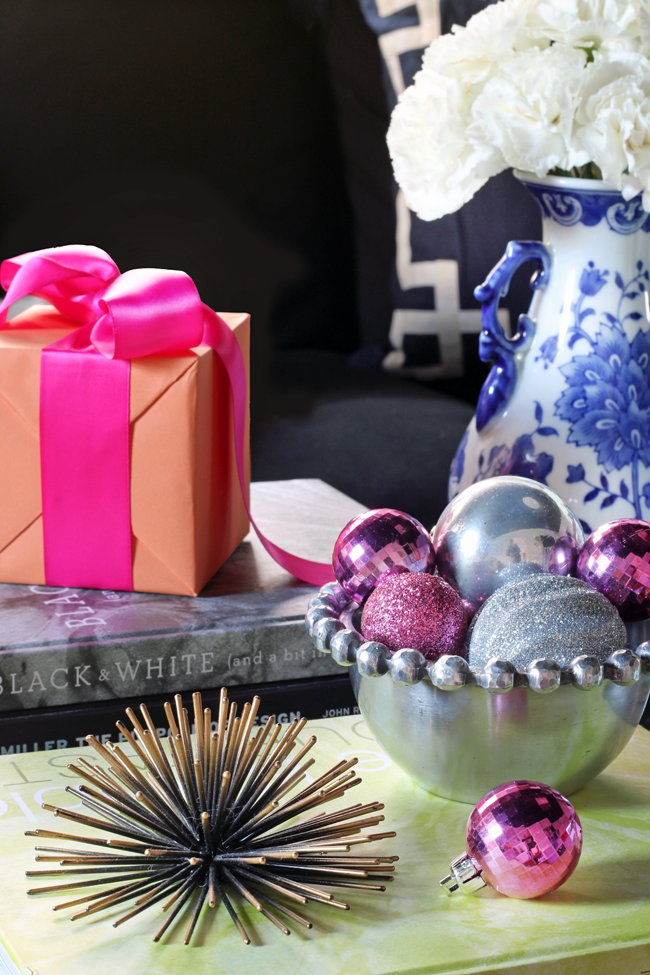 I loved our white tree so much, I decided to buy a white garland as well.  I draped it over our mantel & sprinkled it with a few sparkly ornaments.  Wanting to tie it in a bit more I added some simple bows to either end.  While I love the garland, the shining stars of our mantel this year are our new stockings.  I am going to be sharing all about them tomorrow, but if you are interested they are available (as well as similar ones) from one of my favorite shops,
MindaHome
.
and did I mention that for every stocking purchased, another stocking will be donated to a homeless youth this Christmas?!  Again, more on these tomorrow, but I love gifting items that have a purpose as well.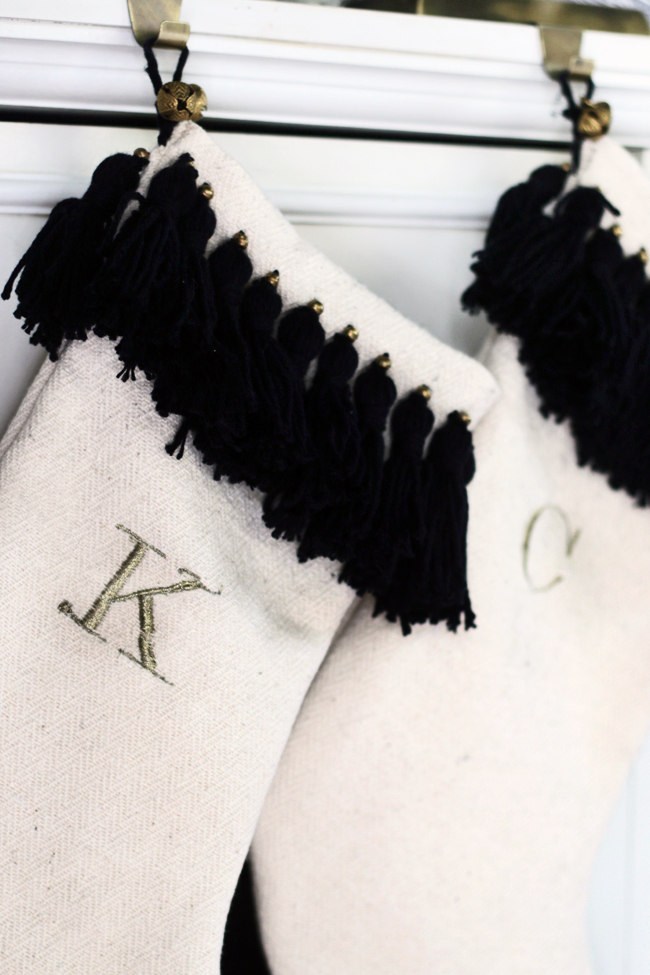 Besides our Living Room the only other room that we have Holiday ready is my daughters.  When we pulled everything down to decorate her room this year she exclaimed she wanted an Elsa Tree… of course.  But after we started decorating she started changing her mind, a bit of a "squirrel!" moment if you will, so luckily I was prepared with alternate color options.  So instead of a Frozen Tree, she has a Frozen-Snowball-Macarroon-American Girl Tree this year.  Sounds like the perfect tree for our five year old. LOL!
We used her silver tinsel tree from last year & added in some silver & white garland for a vintage-y vibe.  I used the skinny inexpensive tinsel garland that is found everywhere this time of year & simply layered it together to create a more luxe  & lush look.  It is so sparkly in real life!!  Unfortunately it has been so gloomy here the past few days… I am going to try & get a better shot of it when it is actually sunny!  This shot does not do it justice.
I added in lots of pink bows & even topped off one of our favorite prints with a little bow too.  Little touches like that are really easy to incorporate with existing decor & really bring your accessories to life for the holidays.
And her favorite American Girls,
Grace
& Isabelle got in on the action helping to decorate with tiny little ornaments.  On a side note… isn't that
Egg Chair
so cool?!!  We bought her one earlier this year & then a few months ago my husband found another one at Goodwill for $8.  Now both of her girls have the coolest chairs in town.
xo – Kristin