The Easiest Way to "Make" a Bed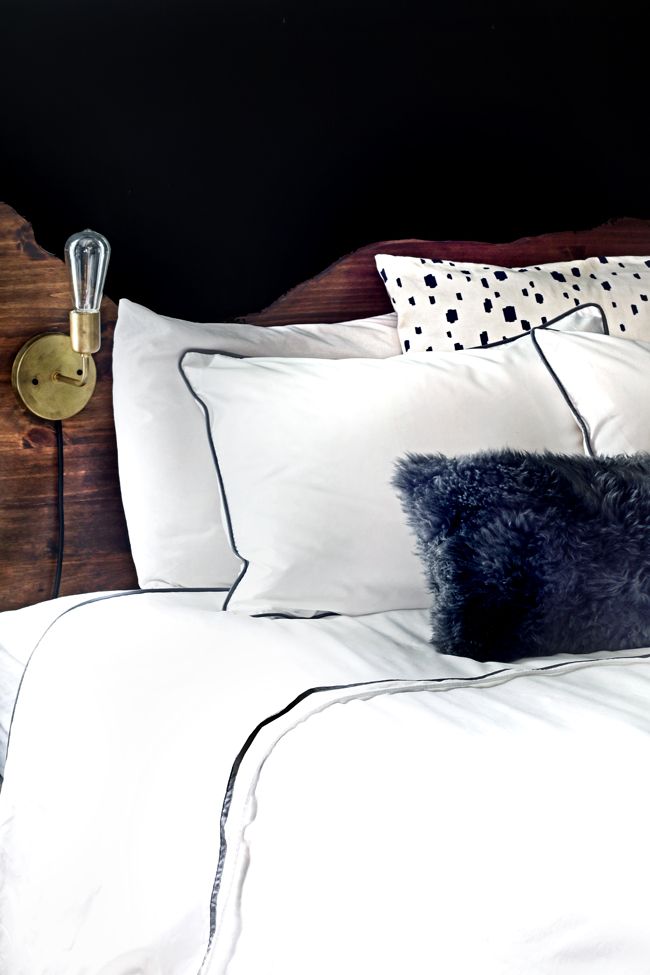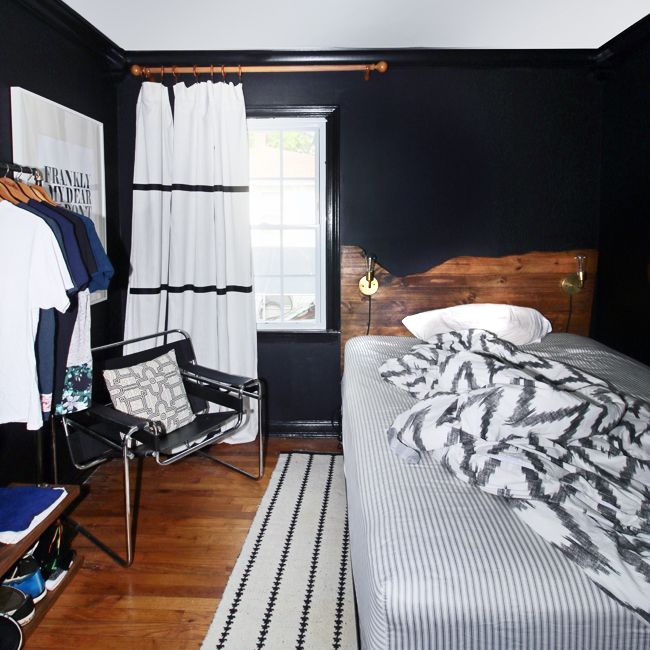 Not only is it a four day work week (woot woot!) it is also National Make Your Bed Week! Who knew?! Well, a few weeks ago I shared some tips & tricks on
How to Build a Better Bed
… I specifically left out any tips about dealing with a teenagers bed! The above picture was the result of requesting he make his bed… mmmhmmm. And me cleaning the rest so I could even walk in the room.
Since we created his room last December, he has since broken his Ikea twin bed & inherited a Queen bed frame & mattress. Boys are so much rougher than girls I am quickly learning… And honestly the twin bed was a little small for him, at 6′-3″, but the smaller bed fit the room perfectly. Luckily I made the headboard larger originally & it just fits the queen as well. The major issue we are having (& I say "we" meaning he) is making the bed. Apparently it is just too difficult to accomplish.
Luckily, Crane & Canopy has read my mind & created a solution. Enter the
Nova Duvet Cover
//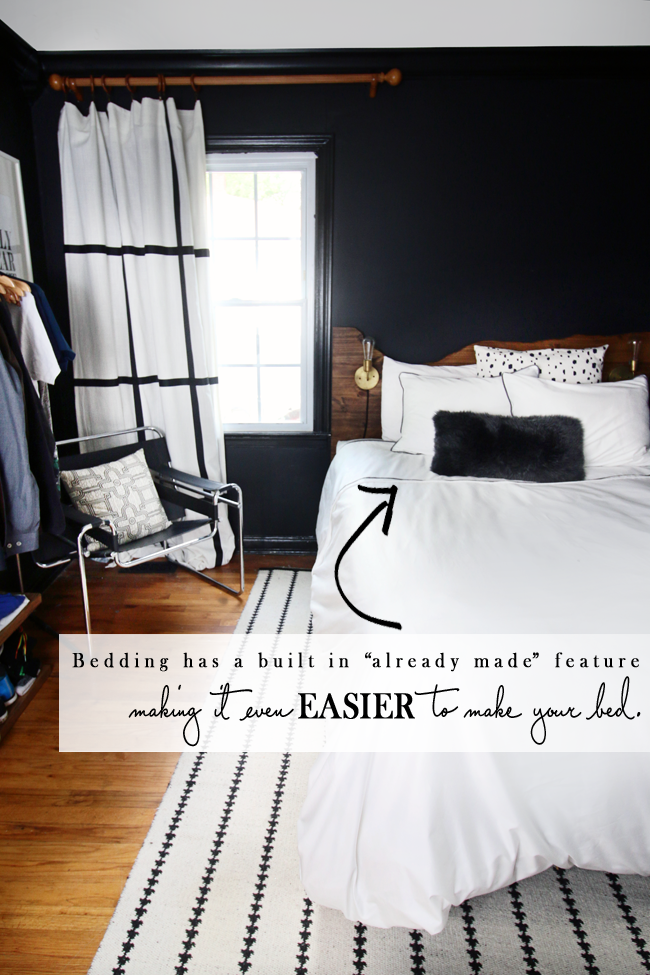 This
smart design
incorporates a built in feature that appears as if you have already utilized the designer trick of turning down the top of the
duvet
to reveal a detailed flat sheet. But you don't have too!!! All you have to do is pull the duvet all the way up & you are done. And seriously, I think even my stepson could do that… I think.
The great thing about this detail as well is that hidden under the accent strip is the zipper to fill the cover. Having the zipper in this location makes it a lot easier to add in your own duvet. My favorite trick is to turn the cover inside out, lay your
insert
on top, tie the corners together to keep the insert in place & grab the corners & flip it to the right direction. The zipper also hold up so much better than the buttons usually found on duvet covers. No more missing or broken buttons.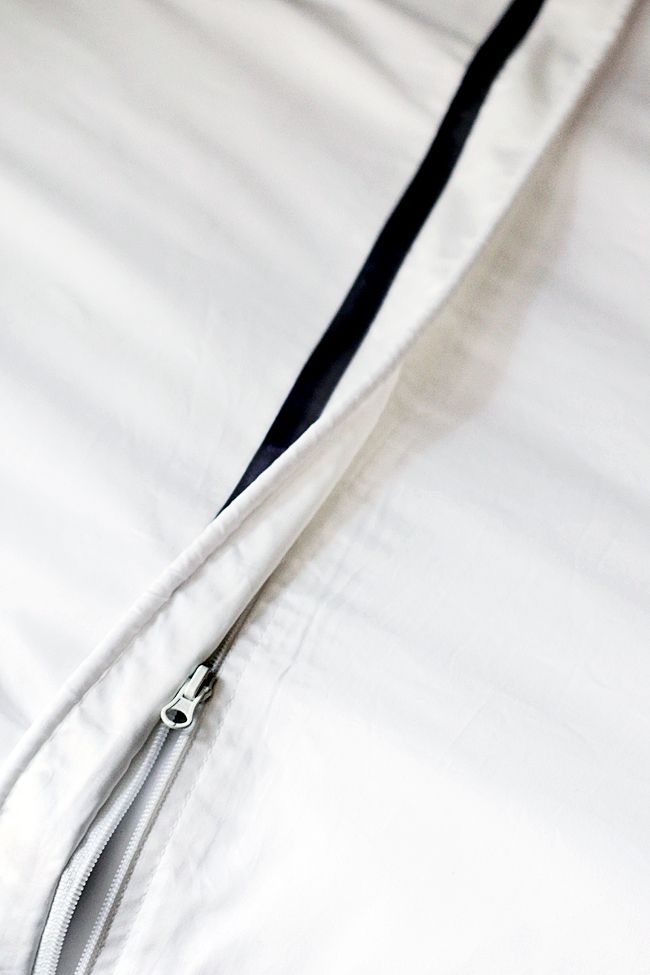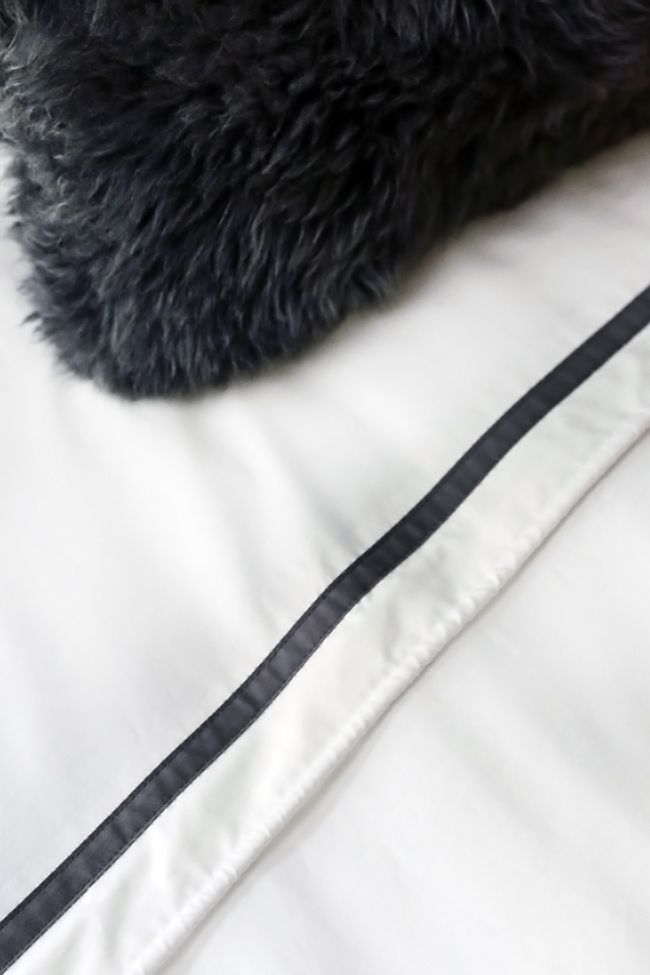 Little does he know, but we are having a "How to make your bed" lesson after school today… because if my five year old daughter can make hers (with the fold down action!) my 16 year old definitely should be able to accomplish this! HA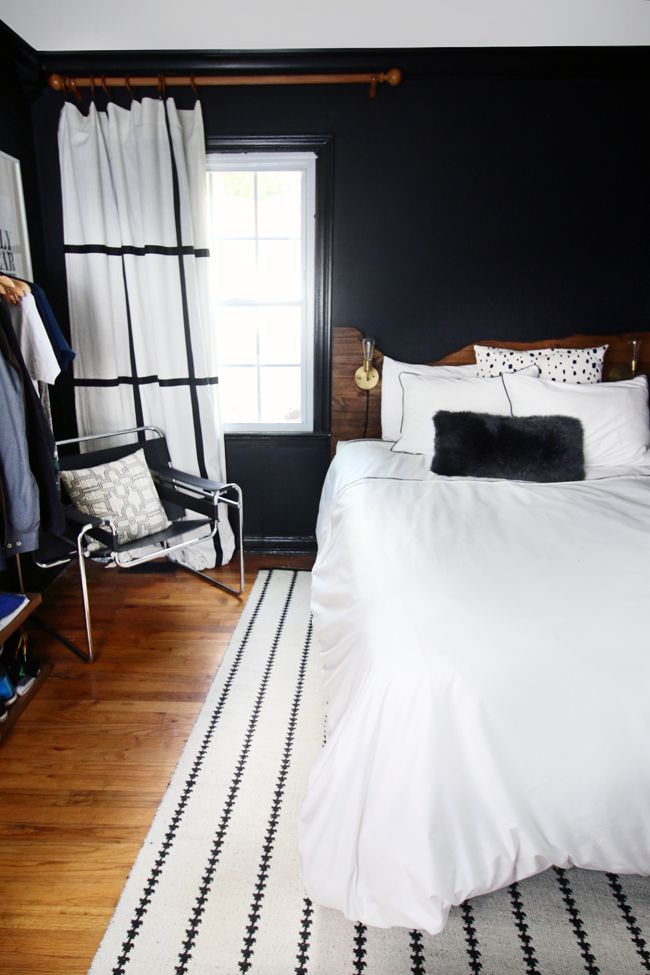 xo – Kristin
**Thank you to Crane & Canopy for providing the Bedding. Images & Opinions are my own.