Organizing our Spices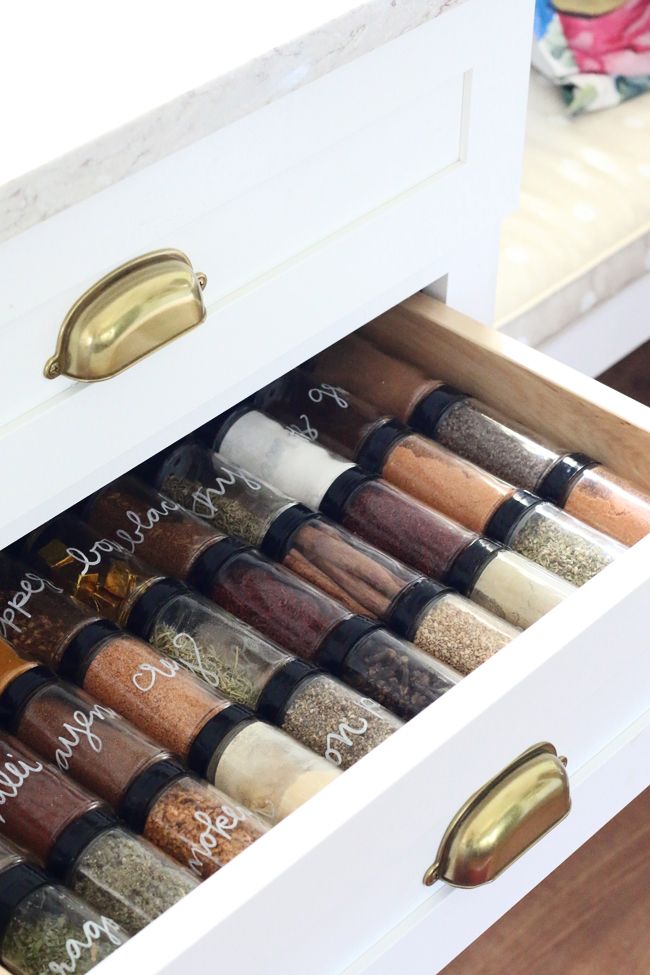 One of the most asked questions about our kitchen reno is about one of the easiest items… our Spice Drawer. After having a cluttered & disorganized spice shelf before, I knew the first thing I wanted to do was to have a dedicated place that was easier to navigate. I had initially thought to look for a drawer insert that would help to stack & organize my spices, but after realizing our new drawer was on the shallow side, I tried laying the spices in & they fit perfectly!
My key for a less cluttered spice situation was to purchase new clear spice jars. It took some time to fill all of the jars, but it was a one time job that was well worth it! Yes, I will have to replenish the jars as they are used, but not all at once again. I could have used stickers or labels, but having a white paint one on hand, I decided to hand letter the jars. This also makes it easy to wash off the label & fill with a different spice later if needed.
This is one of our most used drawers & it is so much easier to find the correct spice vs digging through a cluttered cabinet.
There are a few spices that we use all of the time & we have those in larger quantities in our lazy Susan… does anyone else feel sorry for Susan?! She got a bad rap. Anyways, we utilized larger clear jars in this area as they are conveniently placed with our favorite oils & vinegars.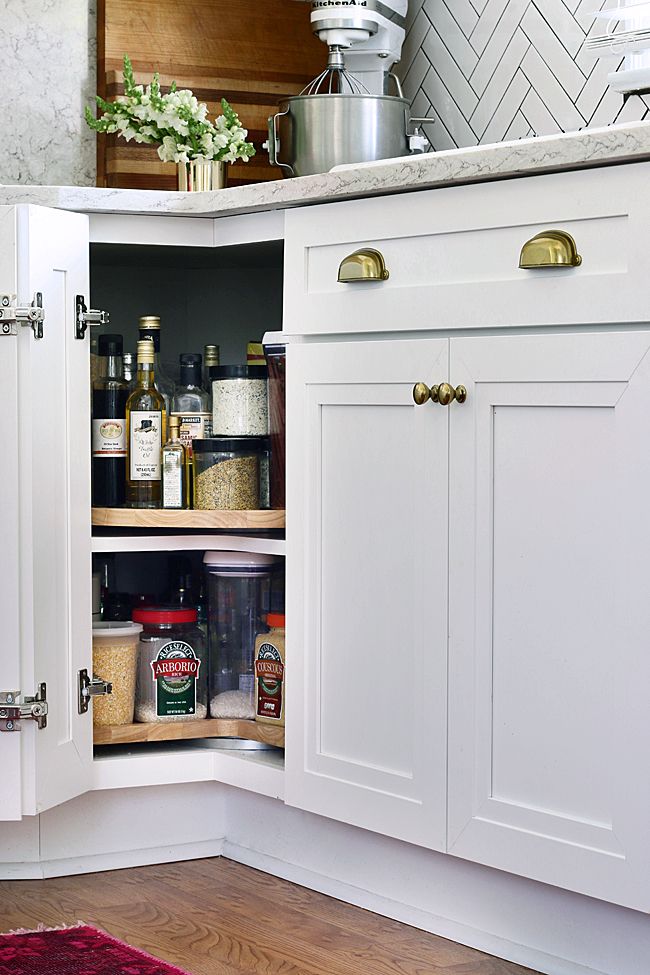 The use of consistent jars has really helped to organize our kitchen & make it more efficient. What are your favorite organizational tips in the kitchen?!!
For more about our kitchen renovation you can see the links
here
.
xo – Kristin