Ghost Chairs // Real vs Replica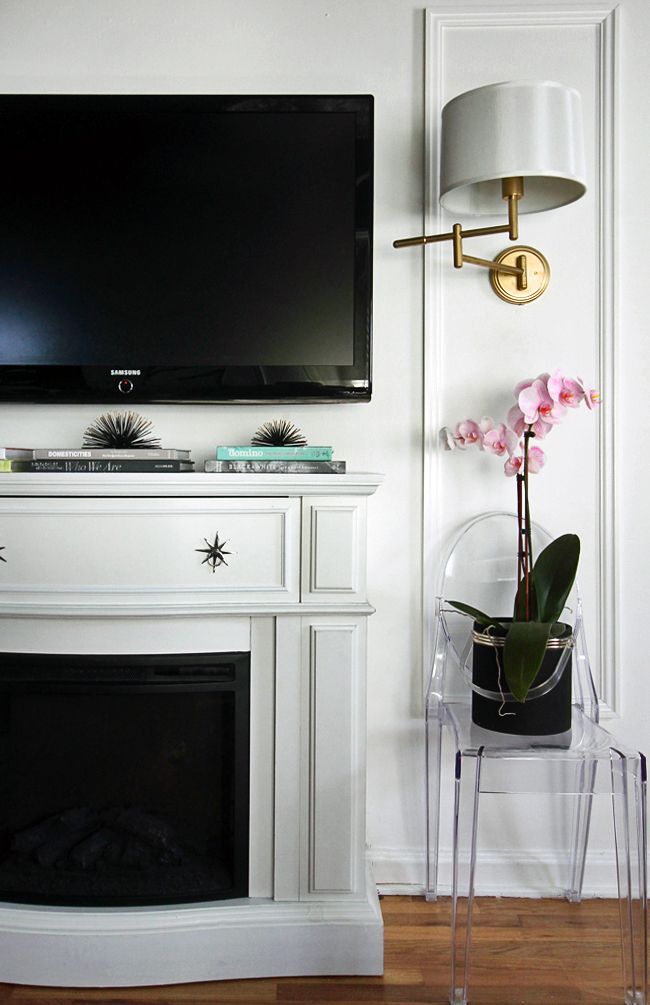 my replica pictured above
I am often asked if I can tell a difference between my real Ghost Chair & my knockoffs… the price difference between the two is pretty extreme, but are the details that noticeable?!
The two armless chairs we have are the knockoffs. We keep them in our living room flanking our fireplace & pull them in the kitchen when we need additional seating. The
versions I purchased were around $55
& arrived almost immediately after ordering them. They are sturdy, comfortable & have held up wonderfully after a year of use & abuse. They have scratched a bit, but nothing that detracts from the chair. The scratches are only visible if you really look for them. They are mostly clear, but there is a bit of a purple hue where any of the joints meet. Hardly noticeable, but it's my job to pick up on these little details, so I do see it. But again, for $55 a little purple is ok! The only negative for some might be the scale of ours. The real Victoria Armless Chair is 15″ wide in the seat, ours is only 12.5″. But if you are tight on space, I say go for it!! That being said, they are still comfortable to sit in & my husband enjoys sitting in them as well, the extra 2.5″ of seat room would be nice though… it does look like the same company we ordered ours from has a
wider version more comparable to the original
.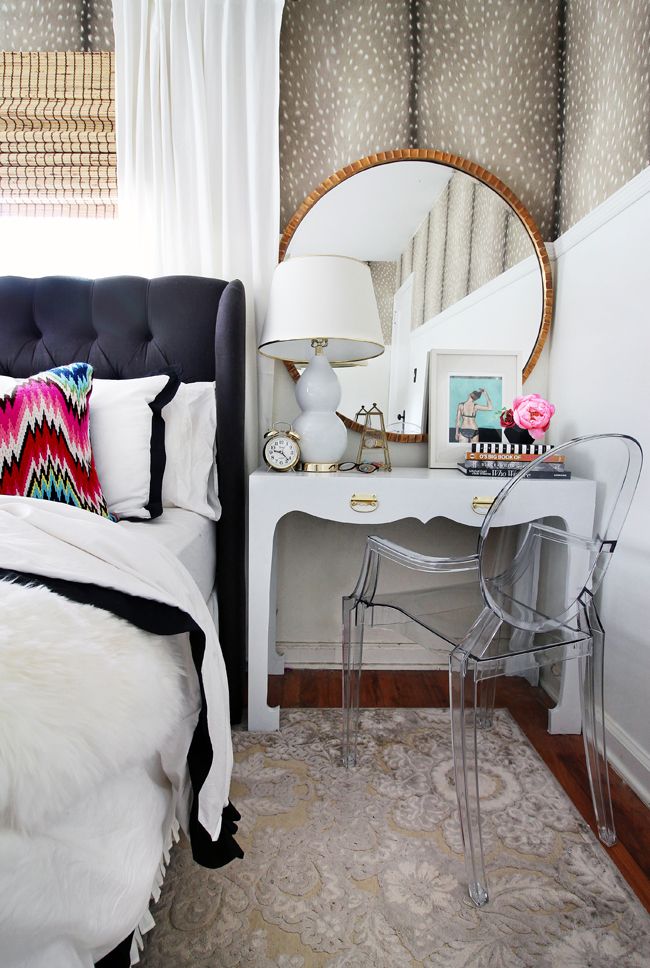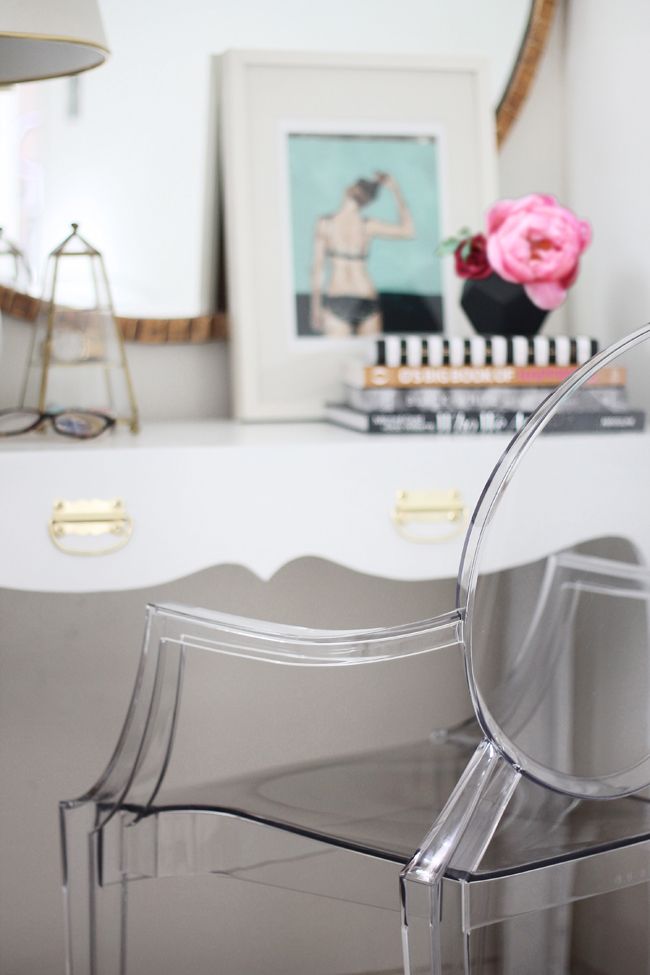 When the
Kartell Ghost Chair
arrived for our bedroom I could instantly tell there
was
a difference. There is a bit more weight to the chair & the acrylic is crystal clear with no purple hue at all. It is also has a much better scaled seat at around 21″ wide. But at $450 a piece, this chair is definitely an investment. Especially if you are looking to outfit a dining room.
I can completely understand why someone would rather have the real deal & personally I love mine as a self professed chair-a-holic. Rather than having expensive shoes, I'd rather have expensive accent chairs. It has become a classic in decor & I can see having this piece in our home for the rest of our lives. But if you want the look for less, options are literally everywhere. My only recommendation when purchasing the replicas is to compare the dimensions to the originals vs simply looking at the price tag. I have seen the arm chair version being sold in the $50 range, but instead of being 21.4″ wide it was 13″ wide! Not sure whose seat that would really accommodate with the arms included in that dimension… maybe my five year old.
Regardless, I am obviously a fan of both versions as they are both in constant use in our home.
xo – Kristin