Beauty & the Beast Birthday Party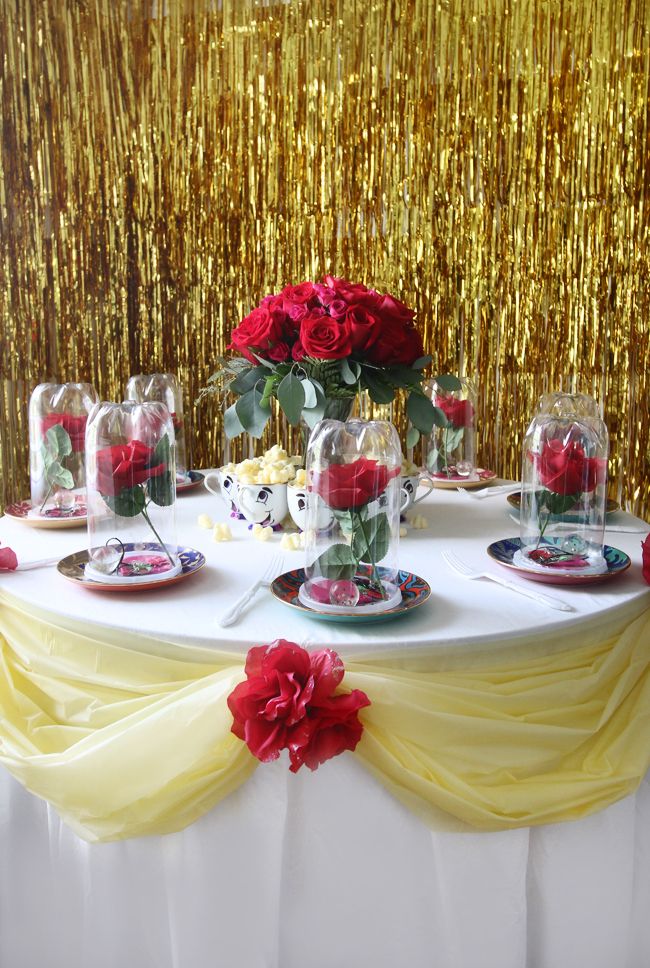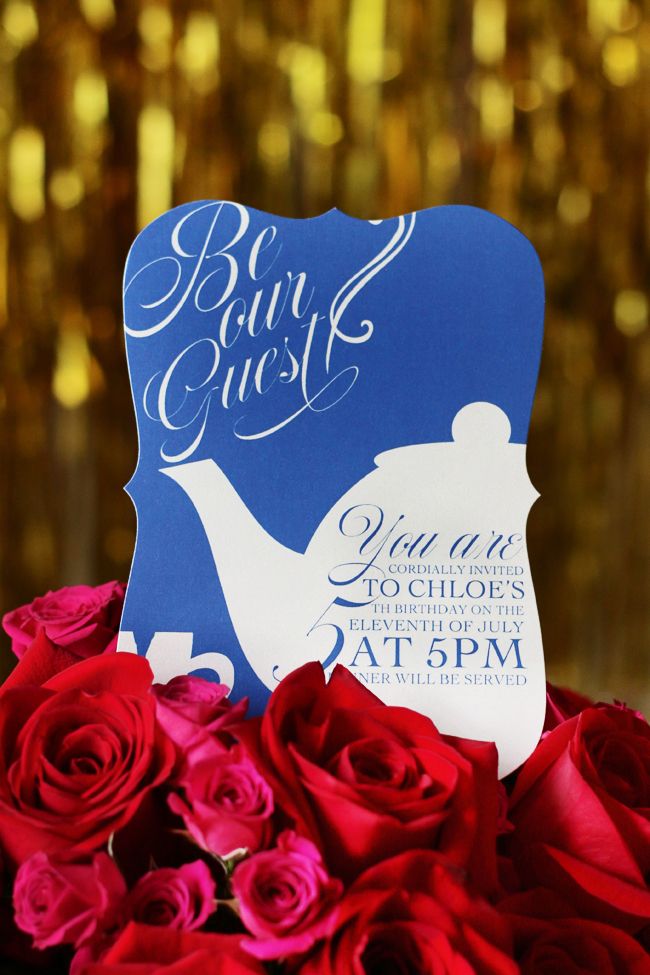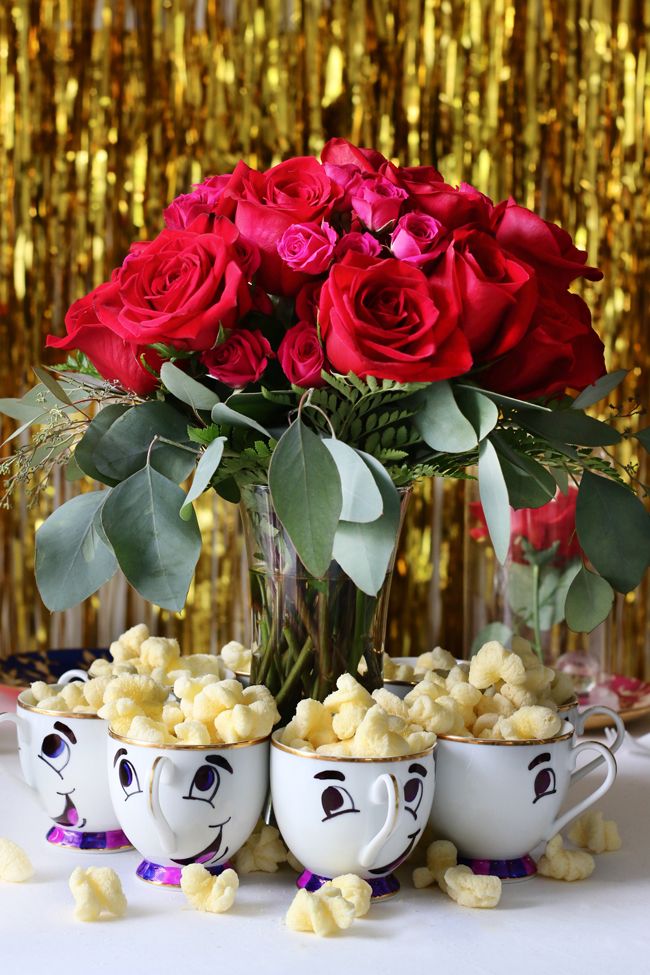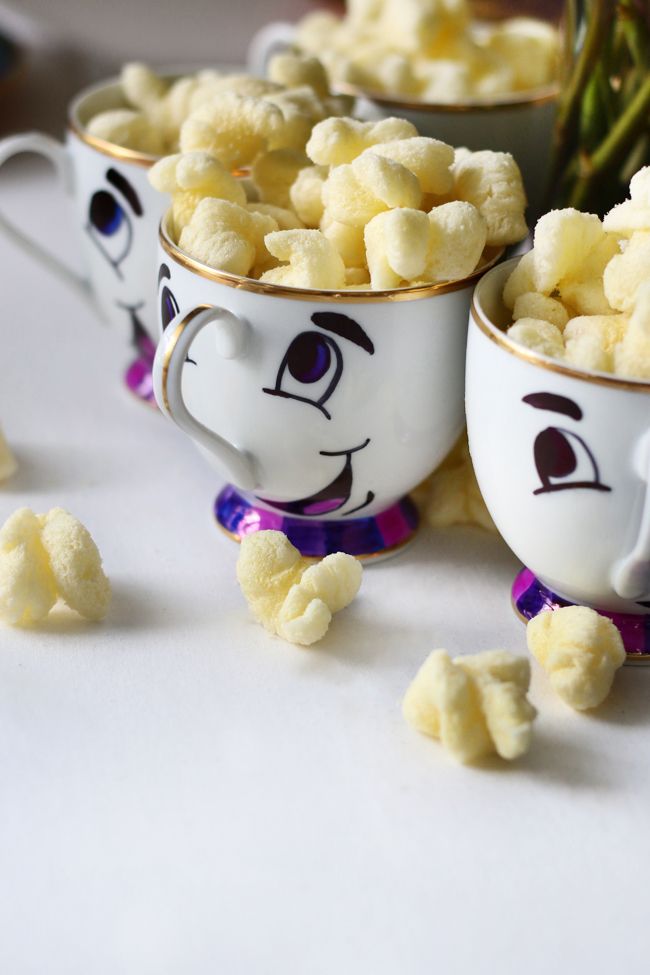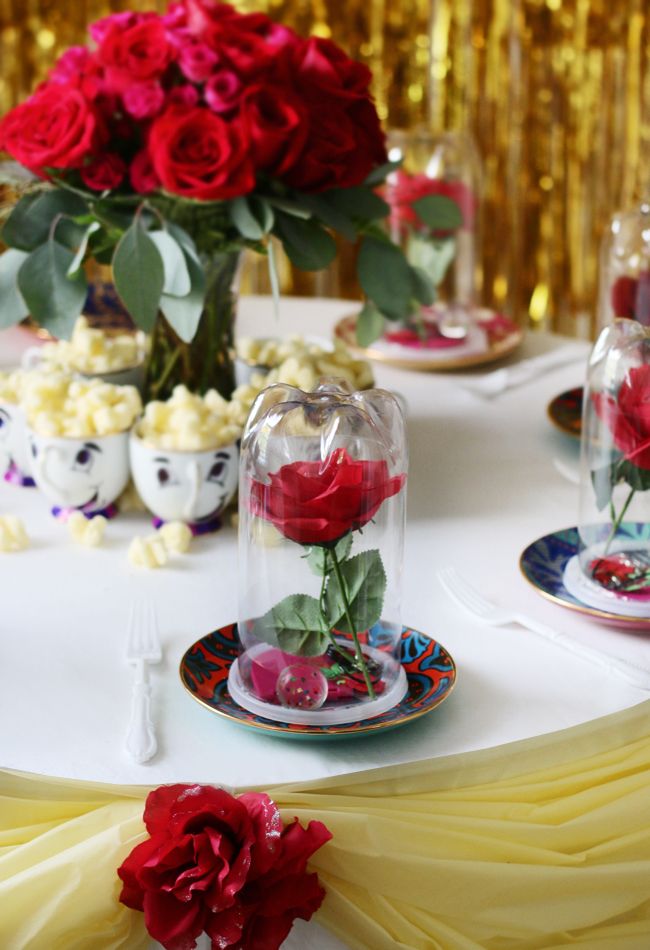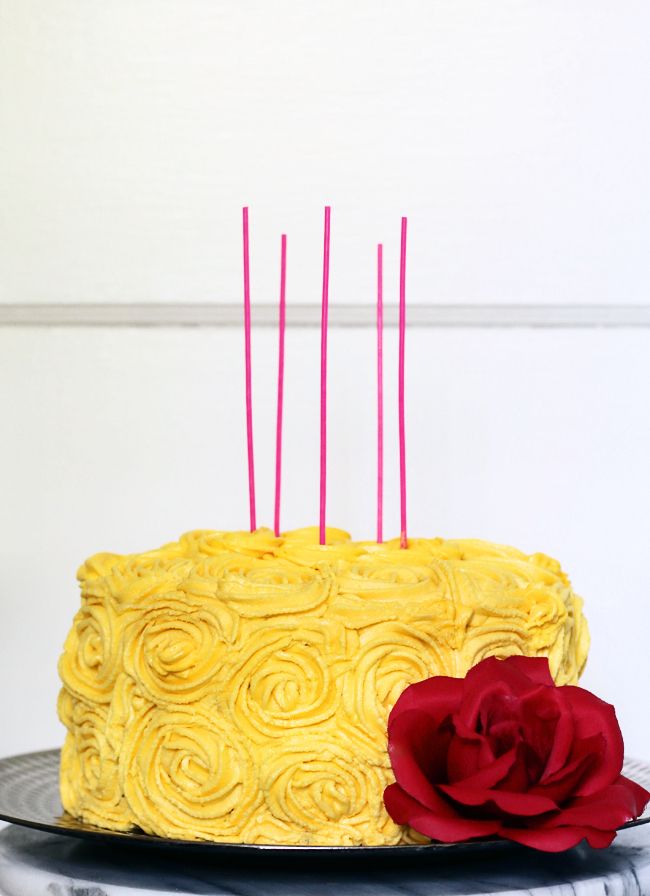 Somehow my little girl is five. She is officially a big kid & is headed off to Kindergarten in two weeks. We celebrated her birthday this year in grand style & were completely inspired by our recent
Disney trip
. Chloe loved the experience at the Be Our Guest Castle & asked if we could have a fancy dinner for her & her friends.
I loved Beauty and the Beast as a kid, so I was thrilled to bring some of the movie elements to life for my little lady. My favorite has to be the centerpiece of
Red Roses
surrounded by eight little Chips. You might remember that Chip was one of the characters… I recreated this little guy using vintage tea cups & Sharpie Markers. I found an inspiration picture & tried to duplicate the face on each of the cups. Now, it does require some drawing skills, I'm not going to lie. But his face is fairly simple when you break it down. I surprised myself with how cute they all looked when they were completed! I filled them with white cheddar cheese poufs to replicate Chip's talent of blowing bubbles. The kids loved grabbing them to snack on while sitting at the table. And after the party, a little rubbing alcohol takes the Sharpie right off & the cups look brand new.
We served hot hors d'oeuvres (pigs in a blanket) & cheese soufflé (mac'n'cheese) both inspired by the movie & of course we had to have the Grey Stuff, because it's delicious. I also used the Grey Stuff as the filling for the cake too!
I'll be back later this week with the recipes… they were tasty! I'll also be back to talk about the hit of the party, the Rose Bell Jar Goody Bags, well Jars. They were so easy (once I figured out a few tricks that I am happy to share!) and the kids all loved them!
I'm off to NYC for a few days & will be busy working, but I'll be back to give you my tips & tricks on a few more of these party projects.
xo – Kristin