DIY Sculptural Vase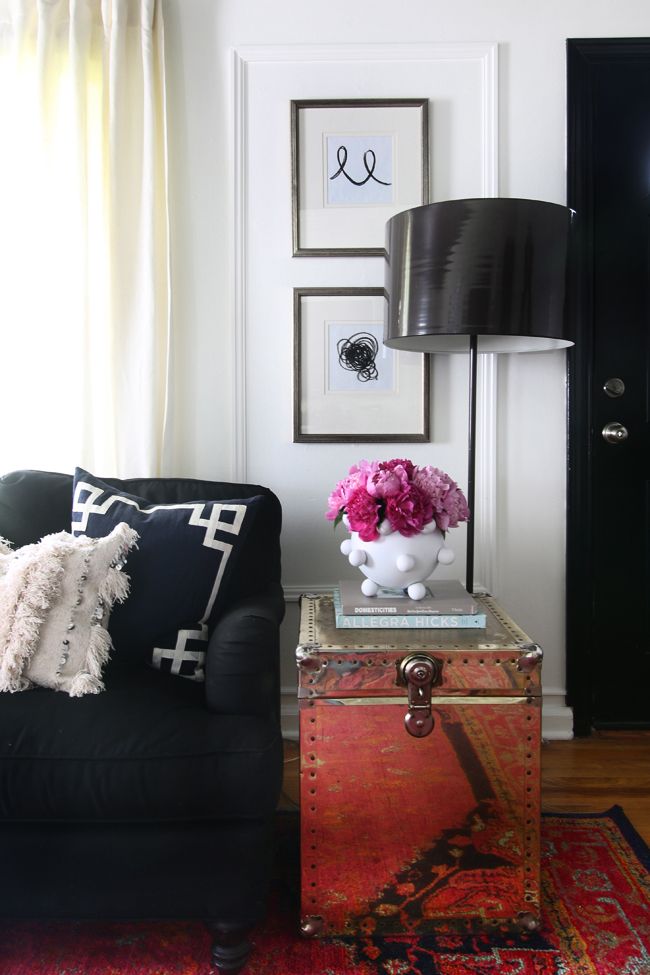 After arriving home from vacation, the house always seems a little stale… I think. I decided I need some fresh flowers to liven the place up a bit. And rather than just using an old vase, I decided to run with an idea I have had for awhile to create a Kelly Wearstler inspired vase. This DIY vase was so easy to complete & I love how sculptural the bowl has become with just a few simple materials. It looks beautiful filled with flowers, but also stands well on its own.
Here is how I put together my new vase //
I used a large round glass bowl from the craft store. This could be any bowl really. Just as long as it's round. I then used the brush on Krazy Glue to attach the large wooden balls (roughly 1.5″). I choose the balls with a flat side so they would adhere a little better. I could have measured everything out… but I didn't, I simply eyeballed them so they were even. Most of the balls held strong after a few seconds, but a few stubborn ones were given a little extra attention with the help of some painters tape. This allowed them to stay put while the glue dried.
Once they were all dry, I flipped the bowl upside down & sprayed the entire bowl with a flat white paint. Flipping the bowl upside down allowed the interior to remain paint free & still allows you to fill with water. If the interior was painted, the paint would peel up… not really the look I was going for.
I was really pleased with the outcome & even more so when the 16 year old & his girlfriend voluntarily said it was "cool". I will take that any day!
Hope you all have had a great start to your week!
xo – Kristin