Happenings…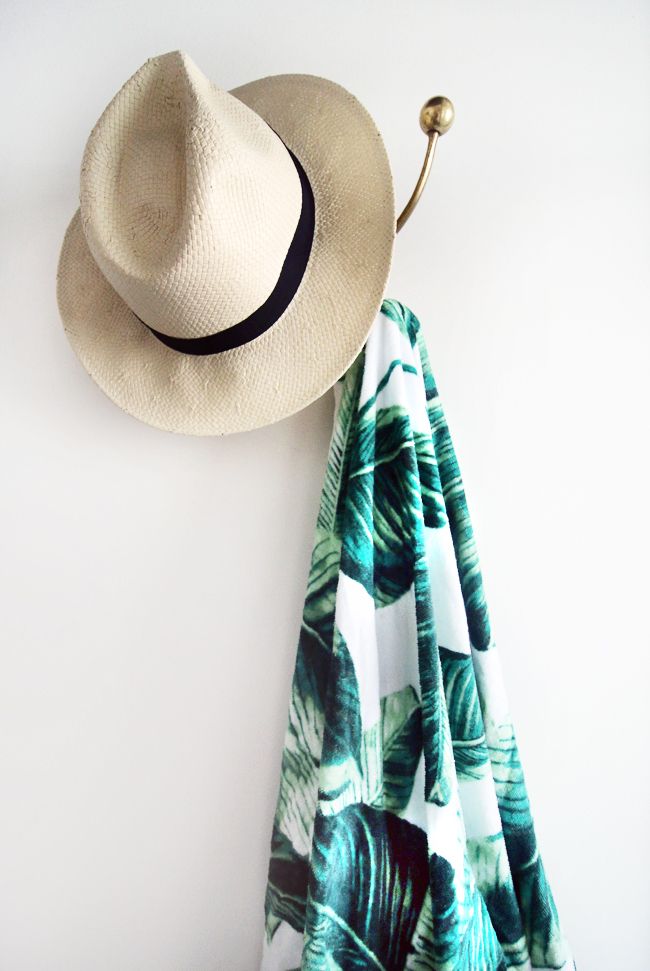 It has been a busy few months around the house, and completing the kitchen was a huge relief! Although we did have help from the contractors with the install, there was still a lot of displacement that comes with a kitchen remodel… especially in a small home. Our toaster oven lived in the living room along with our makeshift pantry, and additional cabinet boxes were stored in my stepson's room, so it has been nice to get everything put back into place & actually have a clean & organized house for the first time in months. (Even if it only lasted a few hours or so… #sigh) So between organizing, the kid's busy social calendar & the next project, we all headed to the pool this weekend to relax. And it was Ah-Mazing just to be able sit down, have a cocktail & enjoy conversations with our friends.
Speaking of the pool… we had to run out for some new towels & I ran across this one at H&M, in the print of the season. Unfortunately, I don't see them on their site, so if you are near one I suggest you go snag one for yourself! I kinda want to use them as bath towels…
I was back to work yesterday & built a super simple outdoor console I can't wait to share, so be sure to stick around for that in the next week or so.
Happy Cinco de Mayo!!
xo – Kristin