Framing Postcards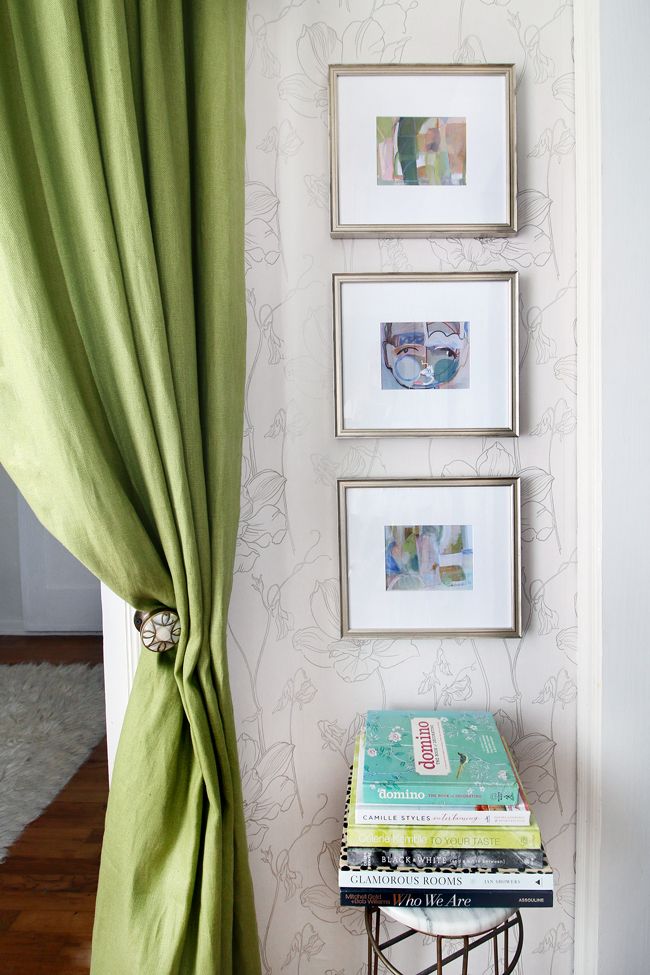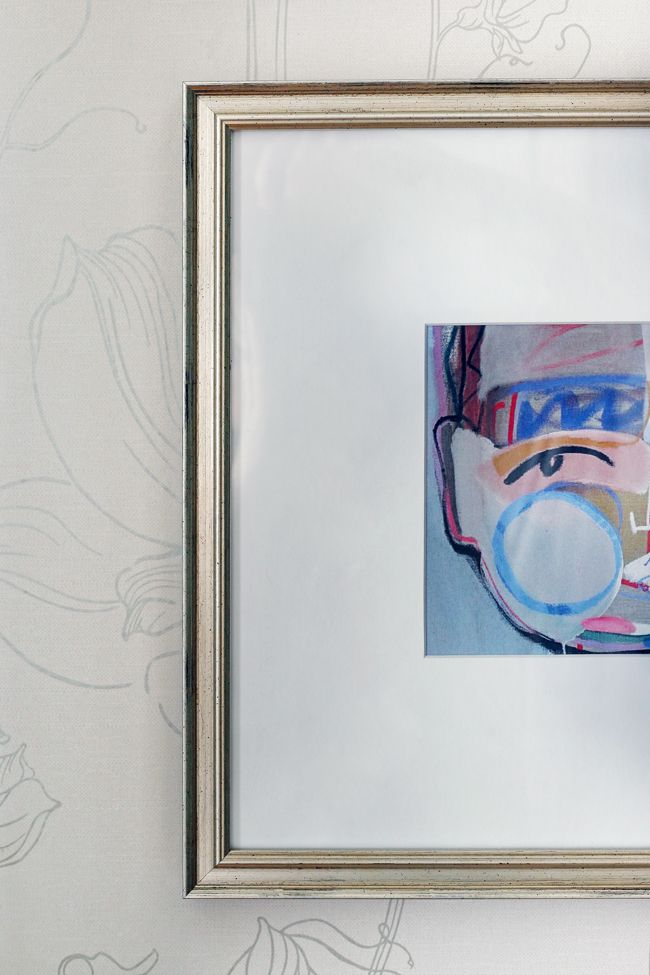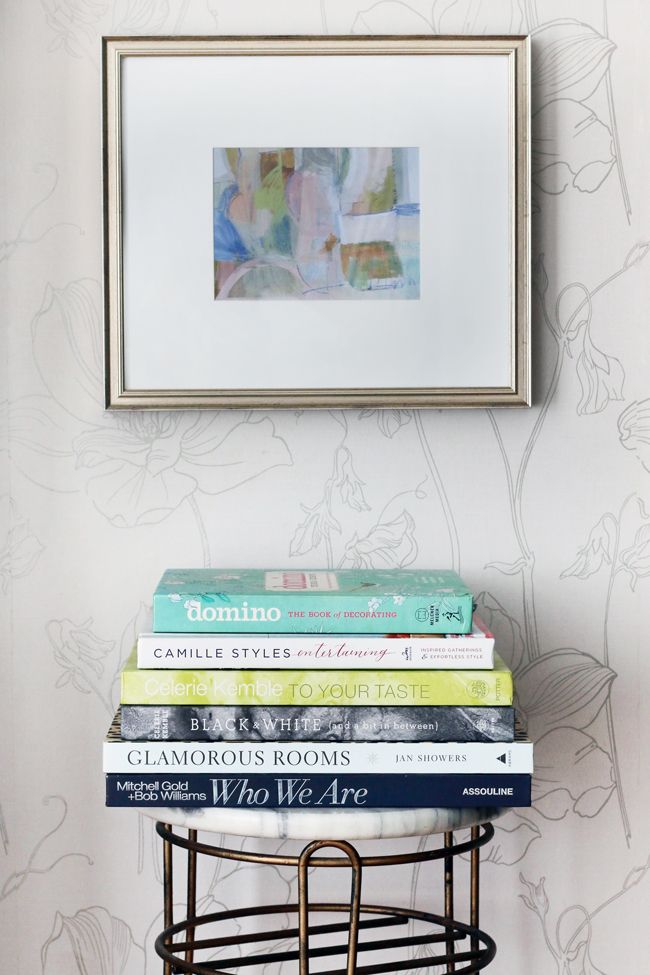 Needing a little injection of color in our hallway, I decided to bring in a few new pieces of art into the space. This little area has always been an awkward area, but I think I have finally nailed it with these stacked pieces from Atlanta Artist,
Sally King Benedict
.
I knew I needed a few smaller scaled pieces for this space & was instantly inspired after receiving my 2015 Calendar she cleverly had this year. Each month has a 5×7 print that can be torn out & used as a postcard… or framed like I have done! (btw… you can still get the calendars
here
!) I choose three of the prints that complimented each other well & when it came to framing them, I knew I wanted to go the custom route.
Going custom on framing can be ridiculously expensive! Even just having a mat cut properly can sometimes cost more than the actual item you are framing. But luckily I decided to go with a company called
Simply Framed
. Every frame is custom made with every detail chosen by you. From frame style, to mat options & width to image placement. I love the option of being able to float your item on top of the matting especially if it has worn edges, or even a scarf! As my prints had one perforated edge, I made sure that they were framed using a traditional mat. I also choose the antiqued silver frame to pick up the metallic silver in the wallpaper as well as a few of the brass accents in the space as well.
Once you have
built your frame
, you are provided with the information & shipping label to ship your artwork to them. You receive an email once they are received (with a picture of your items!) and are updated throughout the entire process. A short time later, your prints are returned to you professionally framed, without the insane markup! They are delivered with the hardware to hang them & instructions as well…
Having these postcards
professionally framed
really took them to the next level & they are now the perfect fit for this little area.
Btw… for more information on this little space, check out my story on
Domino
today!
I hope you all have a great Holiday weekend!!
xo – Kristin