How To: Camouflaged Outlet Covers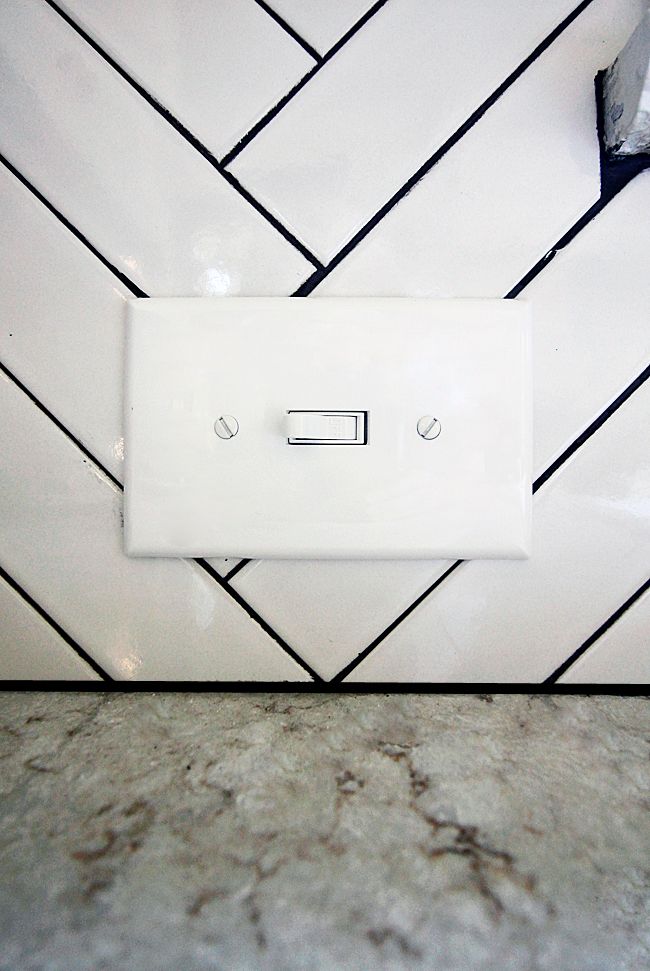 When the electrician asked "What color switch plates I would like on our backsplash?" he said "White?" And I of course said, "Yes." And then they were installed… and then they left… and I was like, eh… They were perfectly fine, but after having this beautiful herringbone tile installed counter to ceiling they were like little white boxes jumping out at me every time I looked at them. So I decided to experiment with a product I had used before.
Clear Glass Covers from Arnev.
. I have used them in
our hallway
, wallpapering the back so they would blend in better & I was really pleased with the out come… but this wasn't wallpaper. I had to get a little more creative.
Once the covers arrived, I started playing & could not have been more pleased with the final outcome! So here are the steps I took to make my covers blend in seamlessly with our tile.
Step 1 // Remove the boring white cover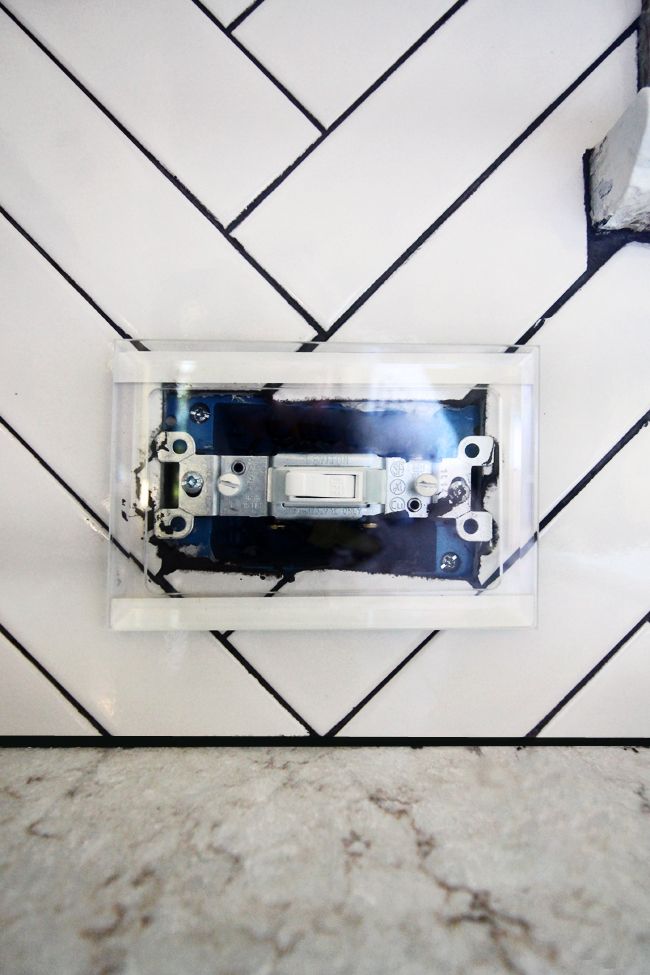 Step 2 // Attach the new glass cover (and the suggested acrylic gasket) to your switch. Those white strips are an adhesive layer on the acrylic gasket that adhere to your plate later. Don't attach them yet!!
Step 3 // Using a fine tip Sharpie (I used a regular one, but would probably recommend an oil based Sharpie), give your self guidelines to follow on the from of the cover following your grout lines while attached to the wall. When you take it off it will look like this: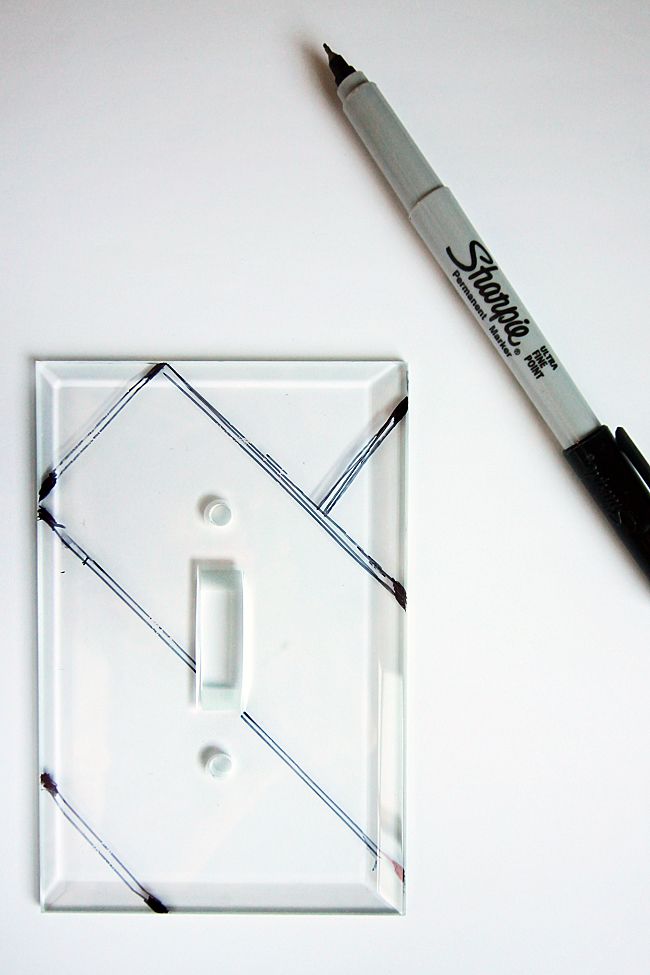 Step 4 // Flip your plate over so you are now working on the flat back side. Use your same Sharpie & simply fill in your guidelines that you had drawn on the front. Luckily grout is pretty imperfect, so you don't have to be completely perfect either.
Step 5 // Hold it up or reattach it to ensure your lines marry up well. If you make a mistake, you can quickly wipe the pen off with some nail polish remover & a Q-Tip. If your lines look great?! Wipe your guidelines off the front using the nail polish remover as well. Cleans right up!
Step 6 // On the back, on top of your "grout" lines you have just filled in, paint over it with a paint that matches the tile. I choose to use a latex paint I had lying around so I could easily wash up the mess later. Plus, the latex paint dries much faster! You will need to do a few light coats to get full coverage, I did three coats on mine. Just be sure to let the paint dry completely between each coat.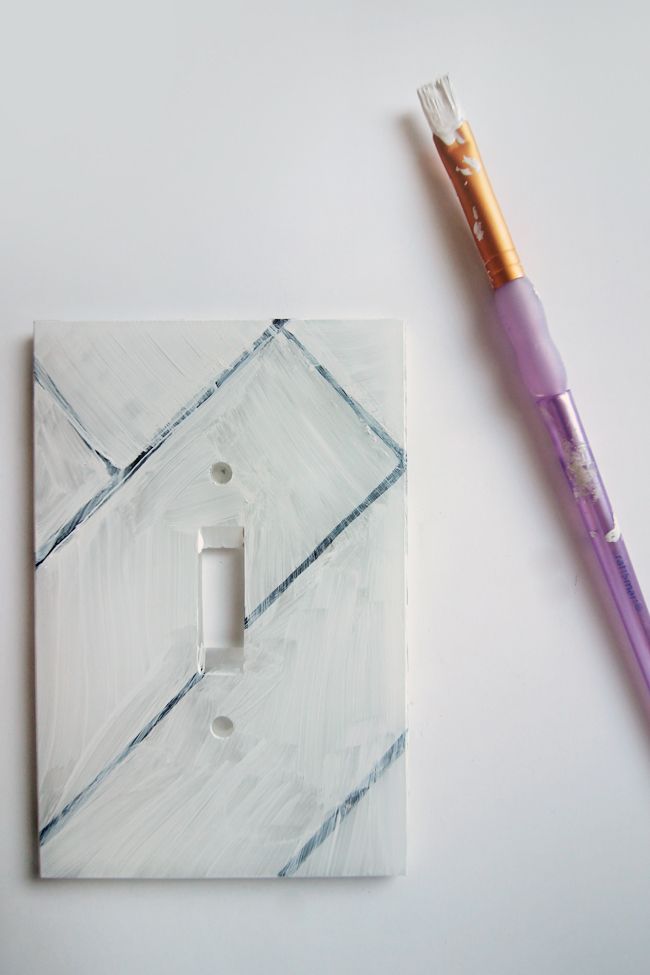 Step 7 // Once they are dry, clean up your edges a bit (you could probably even tape those off if you would like) & reattach to your outlet or switch.
Step 8 // Admire your work!!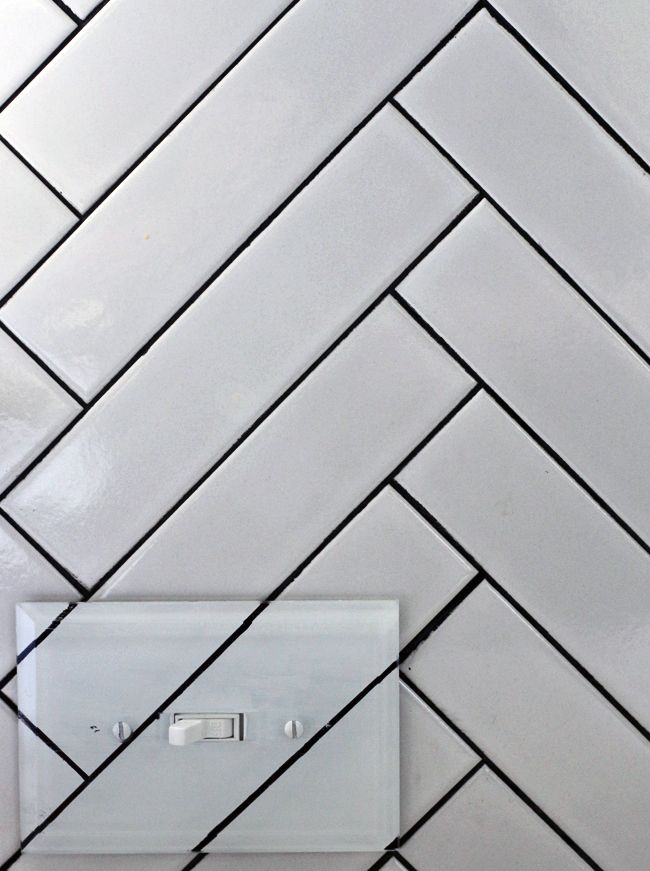 I was so surprised at what a difference they made! And since they have a beveled edge some of your lines might not exactly line up, but that would be consistent with any beveled glass altering the angles, so I think it looks pretty convincing.
Our friend, (an electrician actually) came over & got so mad at us for tiling over the outlets!!! He was shocked when I said I had painted them (& relieved the tile wouldn't have to be removed if there ever was an issue with the outlets later!)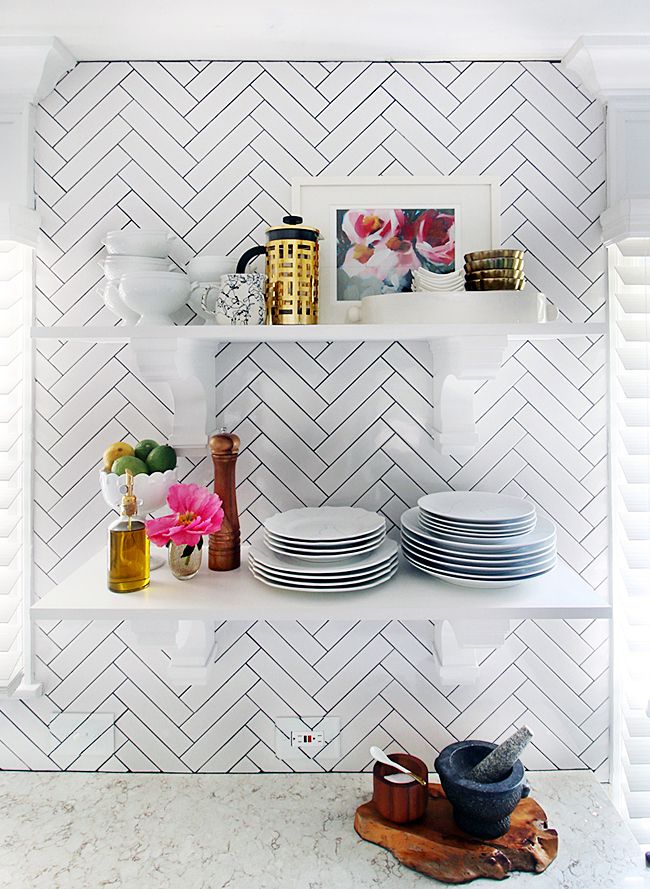 Obviously, depending on your tile & grout selections… this won't always work. But if you have a little time & a little patience, I think this idea could easily be duplicated regardless of color. Simply have your tile color matched & get a small sample pot of paint to complete the project & you are set! A white paint pen may even work for the white grout… The great thing about these glass covers are the fact that if you mess up at all, you can remove the paint & start over again. So you are not ruining anything.
Thanks for all of the incredible comments about
our new kitchen
!! We are loving the changes & interacting in the space even more now.
xo – Kristin