Kitchen Makeover with Martha Stewart Living™
This post was created in collaboration with Martha
Stewart Living ™ exclusively at The Home Depot.
You read that right… Kitchen Makeover with
Martha Stewart Living™
!! I have been waiting to share this exciting project with you all for quite sometime now, but I can finally shout it from the rooftops "We are completely renovating our entire kitchen!!!!!!" Well… everything except for our breakfast nook we just built last year. That stays… most everything else though is disappearing.
We "updated" our Kitchen a few years ago with a few gallons of white paint, new
Martha Stewart Living™ brass hardware
& adding in a chalkboard wall. All in all, the changes amounted to less than $100. It is an update that we have lived with & loved, but it is time to update this old lady for real.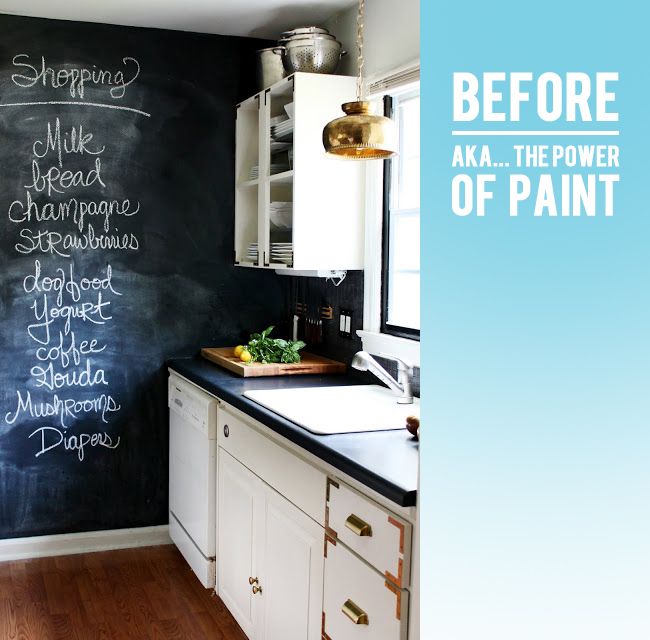 This was the glamour shot from our last update. And I have to laugh, because I would get emails about how you all wish I would show you the rest of our kitchen! You all would love to see the rest of our counters/island to see how it all looks in the space… well, this is it folks!! We have a whopping 4′-2″ of counter space. That's it. And again, it has been fine. But we would like better than fine.
The "custom" cabinetry from 1963 has seen better days as well… No two doors are quite the same size, the hinges have all been randomly replaced (at separate times I might add) & many things have been modified to allow for modern appliances to be installed. And the largest, and I use that term literally, nuisance for me personally has been the behemoth of a pantry/microwave cabinet…. It is so tall & so deep that items simply get lost. (like our missing door? That happened mid kitchen design phase, so we figured why fix it if it is coming out anyways.)
We are a family who cooks often. That large cutting board is used for almost every meal. The Kitchen Aid Mixer is running at least once a week & we are constantly creating together in the kitchen as a family. So the idea of making this space work better for us rather than us working
around
the kitchen sounds like a dream. So when the idea for this project came up I was thrilled to help show you all the entire process to create your very own custom kitchen using
Martha Stewart Living™ Cabinets
from
The Home Depot
.
Over the next two months, I will share with you every detail involved from dreaming up a concept, designing the layout with the help of my designer at the Home Depot, selecting finishes for the
Martha Stewart Living Cabinets™
, demolition, install & of course the final reveal. While we are not making our kitchen footprint any larger, we are thinking smarter about the layout & creating a more functional space. It will still be "small" but small can be mighty when used to it's fullest potential.
Before the whole process begins around here, I wanted to introduce you all to a few of the cabinet styles available from
Martha Stewart Living™.
Whether you are looking for modern, traditional or somewhere in between, there is a cabinet style to meet any need. You can even take this great quiz to help you determine
What Your True Kitchen Personality Is
! (I'm the Ultimate Host, btw… Imagine that?!)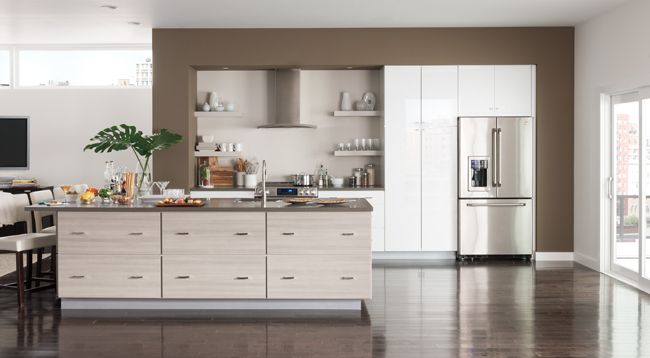 Lancombe Avenue + Weston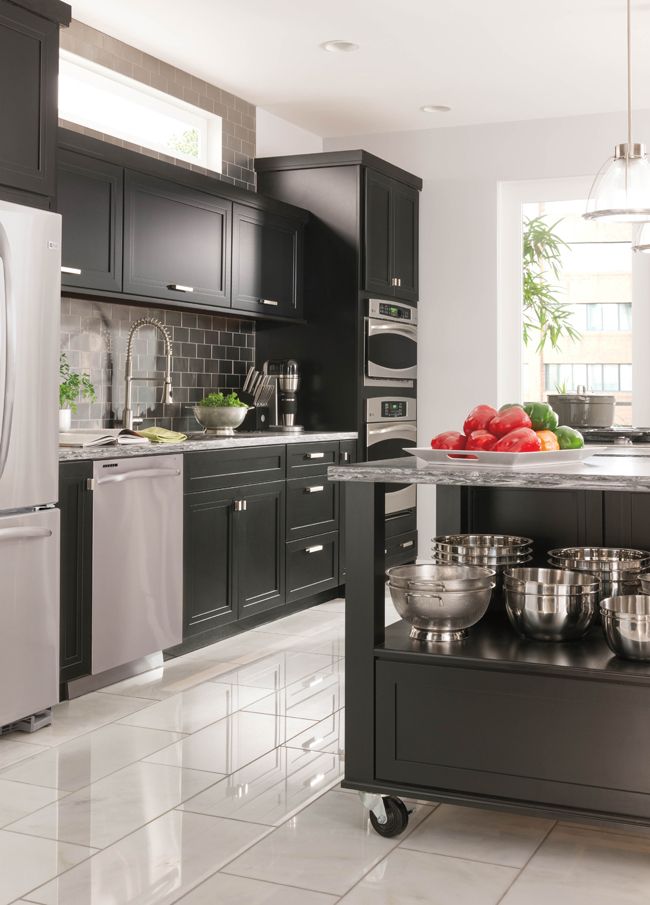 Wellston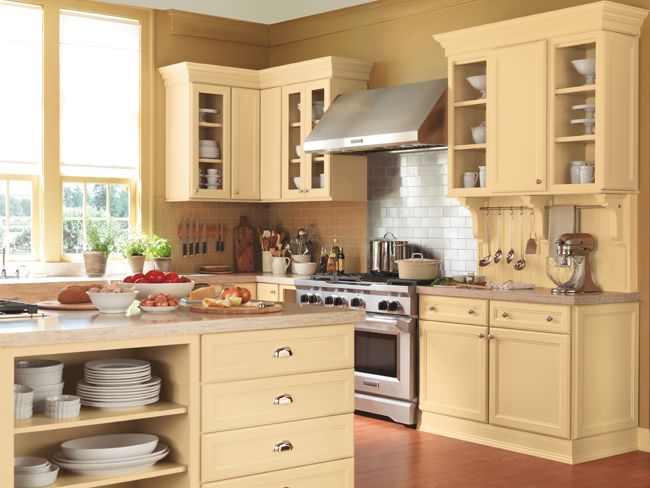 Turkey Hill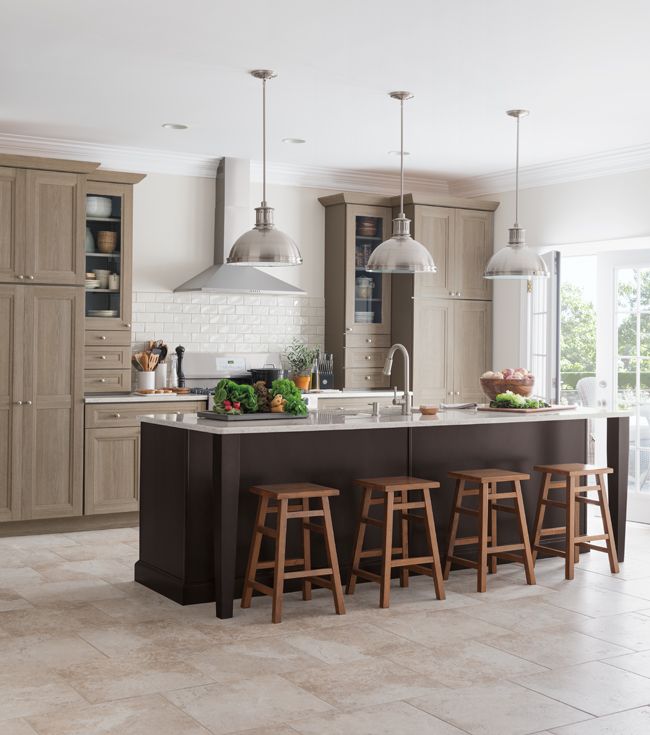 Tipton
Are you planning a Kitchen Upgrade anytime soon?! Whether it is as simple as a little paint & new hardware to an entire kitchen renovation, we want to help!!! To get you all started, enter below to win a $500 Gift Card to The Home Depot.
xo – Kristin
I have partnered with Martha Stewart
Living Omnimedia, Inc. for this kitchen program. All expressed opinions and
experiences are my own.