Glitter Guide Feature + Shop Our Home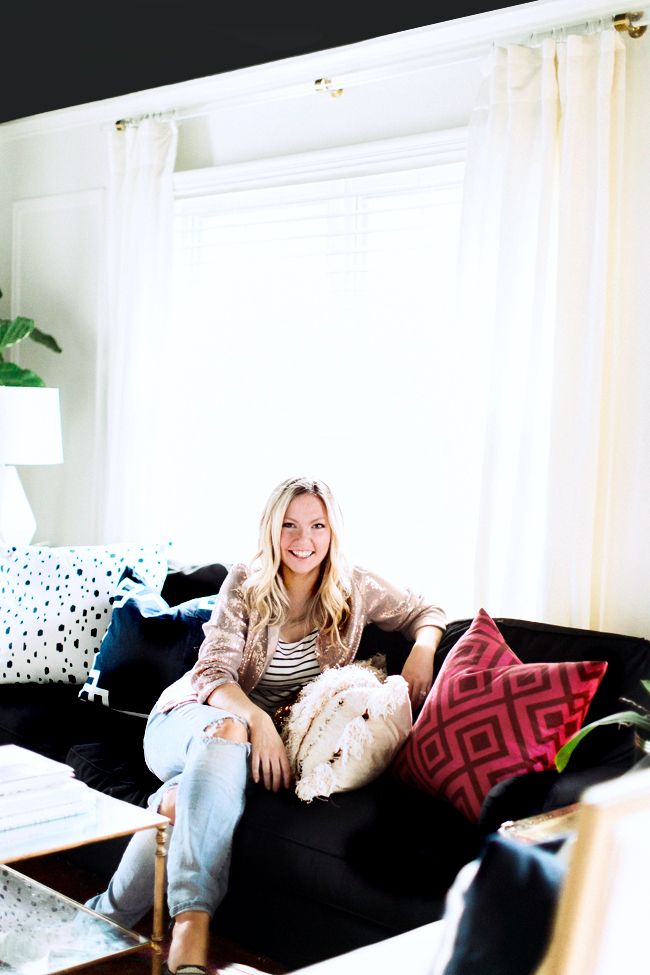 I'm so excited to be featured over on
the Glitter Guide
today. I obviously get to see my own home everyday, but you all rarely get a full tour of everything at once. So it is really fun to see the spaces together (as well as some shots of me playing dress up!) I also love seeing our home through someone else's lens.
Haley Sheffield
did a beautiful job of capturing our home! I also want to thank
Lindsay Coletta
for the beautiful floral styling.
For those of you that are new to the Hunted Interior, welcome. I wanted to go ahead & share the sources for some of the items in our home. These are the most requested items via social media & email, so hopefully this will be of assistance. I have tried to include as much as I can, but honestly we'd be here all day if I listed everything. And if it is not listed, chances are it is either vintage, discontinued or a DIY I have created. But if you do have any questions, please feel free to ask.
Living Room
Breakfast Nook
Bedroom
I have also just recently completed my daughter's room. For the sources & related posts, please see below:
xo – Kristin