Dalmatian Statues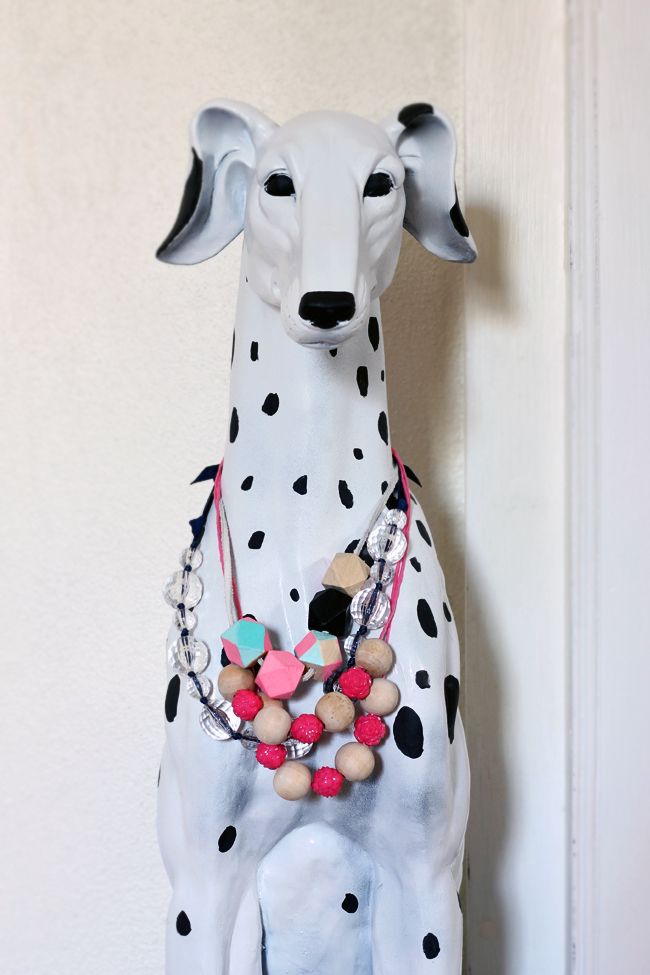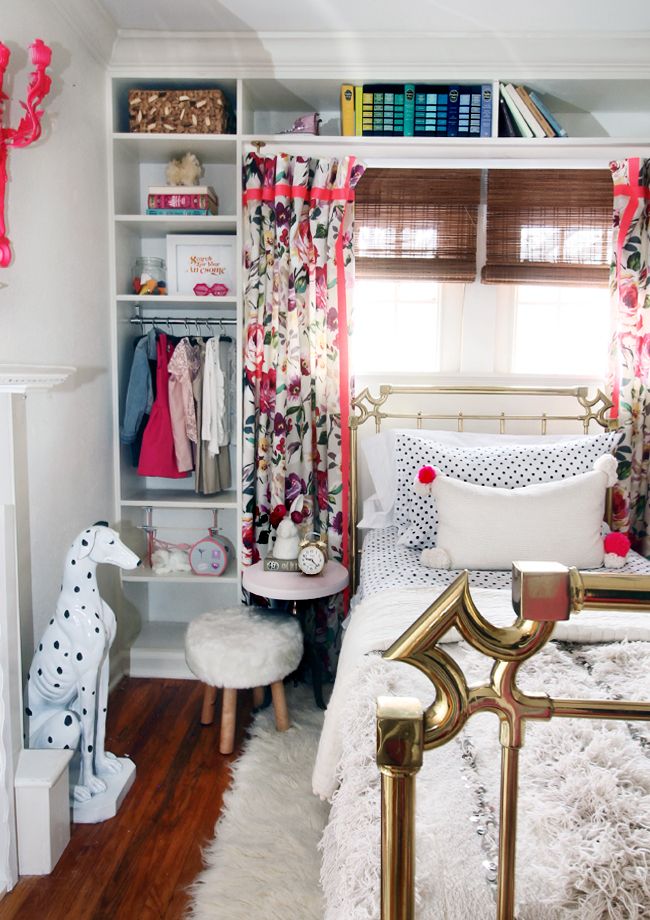 Chloe wanted a Dalmatian… a real one… named Freckles. Well, that wasn't happening anytime soon. So on a whim I created the next best thing. This was one of those projects that could have failed miserably, luckily I think it was a success. After we added the
bronze colored greyhound statues
to the living room last year, Chloe instantly adopted them as her own. Each morning we would wake up, walk through the room & they would have a new accessory. A fetching hat, a glamorous necklace, a tiara… the looks were endless and gave us a laugh each day. So when she requested a Dalmatian… I knew just what to do.
I spray painted the dogs white & then grabbed my nearest bottle of black acrylic craft paint & started adding spots. At first, I thought I had made a huge mistake! But as soon as I painted out the eyes & nose, they literally came to life. Once they had dried I sealed them with a clear coat spray & Chloe has been dressing them up in her room ever since.
Btw… They are lovingly named Pongo & Perdita (just like the mom & dad in 101 Dalmatians).
If you missed any of the information about her room, here are the other posts for this space…
xo – Kristin