Dining Room Makeover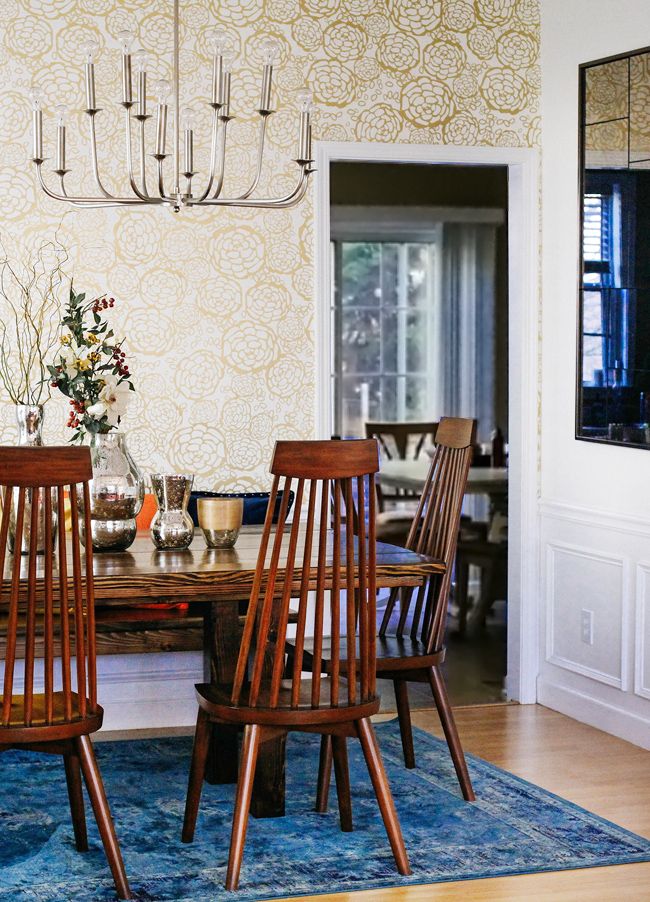 One of my favorite things about this blog, are the number of friends that I have made through it. It is an amazing thing to come across a group of like minded people who simply get you & what you are all about. Not to mention people who actually understand what you are doing & why you are doing it. A number of my longtime friends & family still don't understand this portion of my life, so to be able to relate on that level has been a blessing.
One of those individuals is the wildly talented
Anna from In Honor of Design
. As if being gorgeous & creative wasn't enough, she is also one of the kindest souls around. So when she came to me with a few questions regarding her dining room, I was honored to share an opinion or two. Suffering a bit from design paralysis in her own space, Anna & I put our heads together to create the space above. You can read more about Anna's new Dining Room over at
Style Me Pretty Living
today.
xo – Kristin