NYE Champagne Cocktail Bar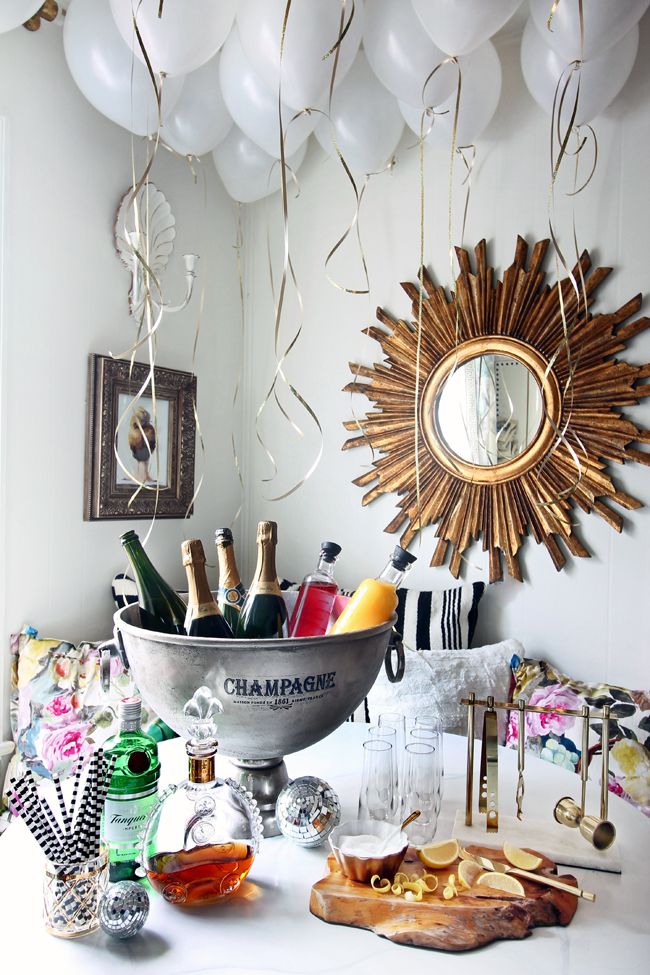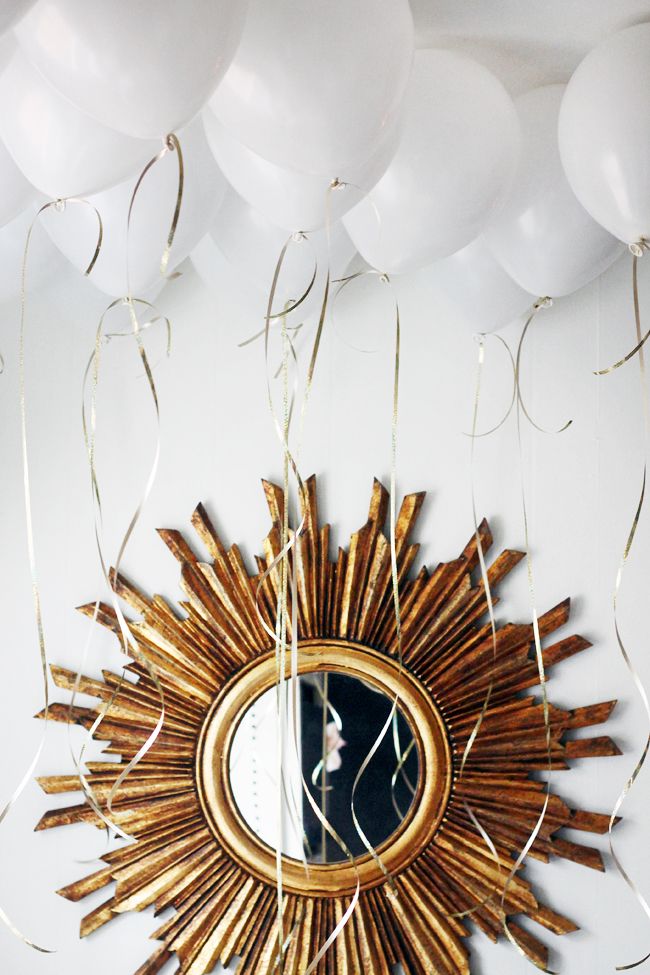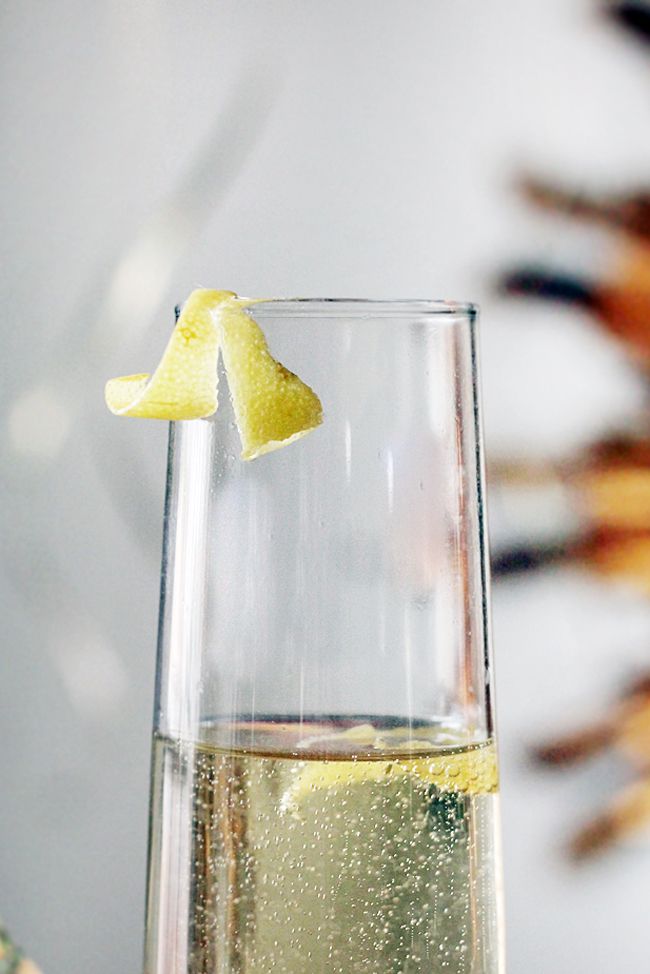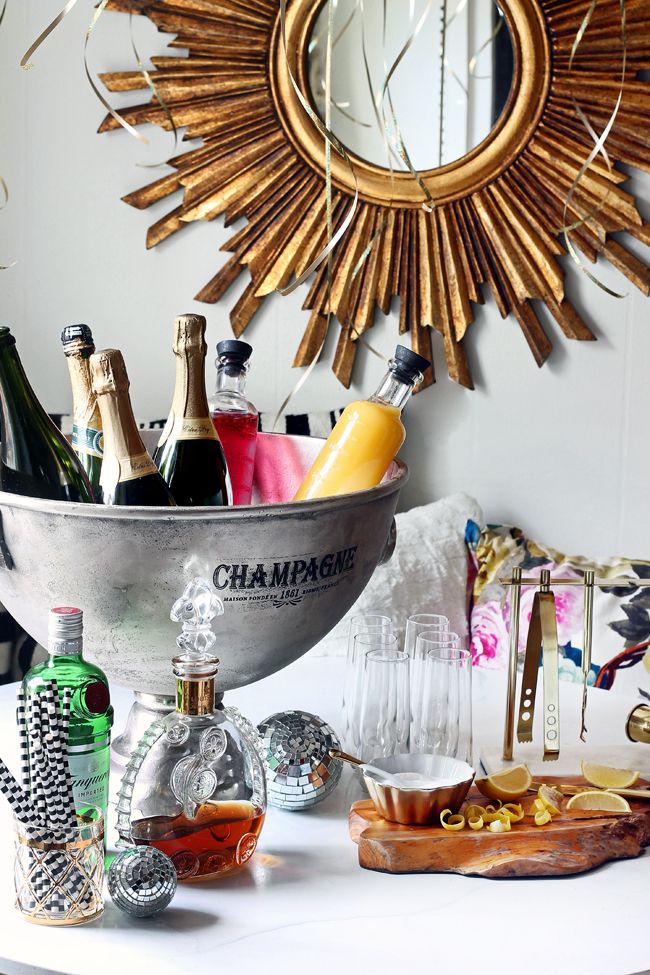 2014, it's going to be hard to say goodbye. There was so much to be thankful for this year, but I am definitely looking forward to celebrating NYE & ringing in 2015 in style… with a yummy cocktail of course. I decided this year to create a Champagne Cocktail Station out of our breakfast nook. Appetizers are always moving around the house, so confining the libations to this area just seemed to make sense. Especially since it gives me the opportunity to show off/break in my huge Champagne Bucket. Isn't it amazing?! Killer Homegoods find a few weeks back.
I am a big fan of Champagne, in any form. But I thought I would give my guests the choice of just a glass of bubbly, or a few other classic cocktails.
My favorite is the French 75…
1 lemon
3 tablespoons (1 1/2 ounces) gin
1 1/2 tablespoons (3/4 ounce) fresh lemon juice
1 tablespoon (1/2 ounce) simple syrup or sugar
1 cup ice cubes
1/4 cup (2 ounces) dry Champagne, chilled
In cocktail shaker, combine gin, lemon juice, and simple syrup. Add ice and shake vigorously for 20 seconds. Strain into chilled Champagne flute and top with sparkling wine.
Champagne Cocktail
1 Sugar Cube
2-3 Dashes Angostura Bitters
1 Ounce Brandy
Champagne
Add the sugar cube to the bottom of the Champagne Flute, & soak with a few dashes of Bitters. Add the Brandy & fill with Champagne.
And while not technically "cocktails" there is always the Mimosa (Orange Juice & Champagne) & Poinsettia (Cranberry & Champagne) to enjoy as well!
xo – Kristin