Holiday Home Tour 2014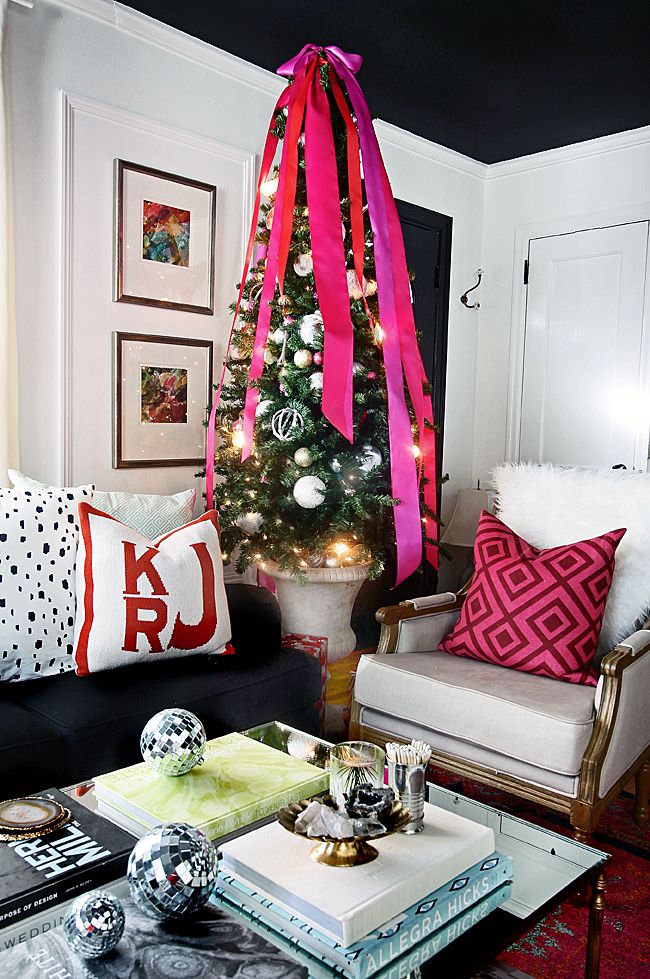 Welcome to the Holiday Home Tour! If you are stopping over from
Pretty Handy Girl
, then you have just seen some truly gorgeous ideas. That star ceiling?! So good. We are in the last day of the tour that
Just a Girl
is having & the decorations have been fantastic! I decided to keep things a little simpler this year… well, simple compared to previous years! Between redoing our living room, bedroom & bathroom in the past three months, we needed some simple. Especially since we are already onto the next two projects! So without further, ado… Welcome to the Hunted Holiday.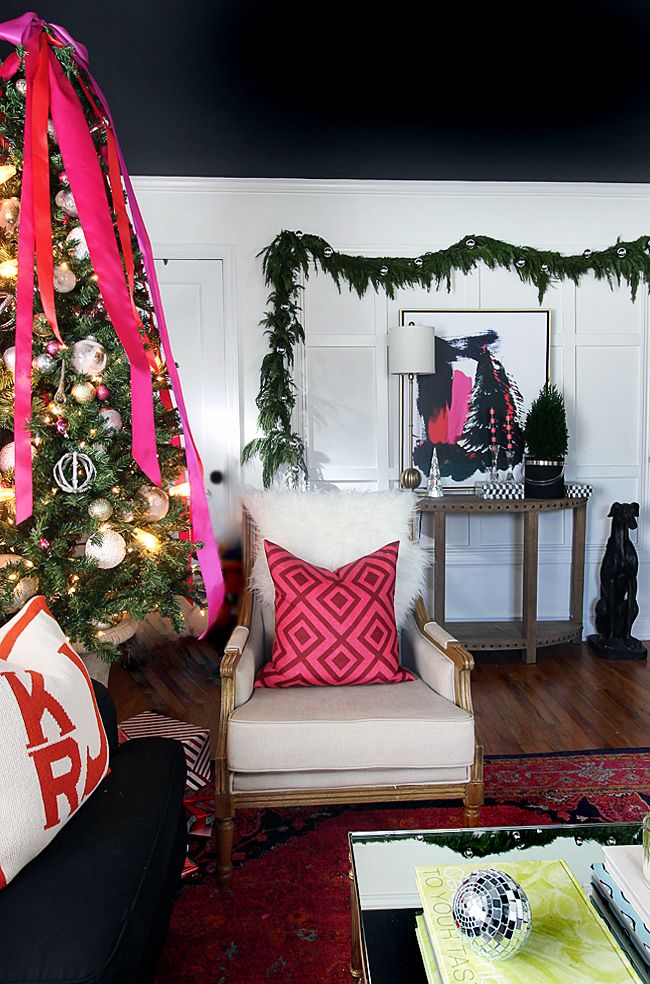 While we do have a fake tree, we did decide to mix in some gorgeous fresh florals & greenery this year. And I am hooked. I will be continuing this tradition next year. They all smell so amazing!! And really make it feel like the holidays.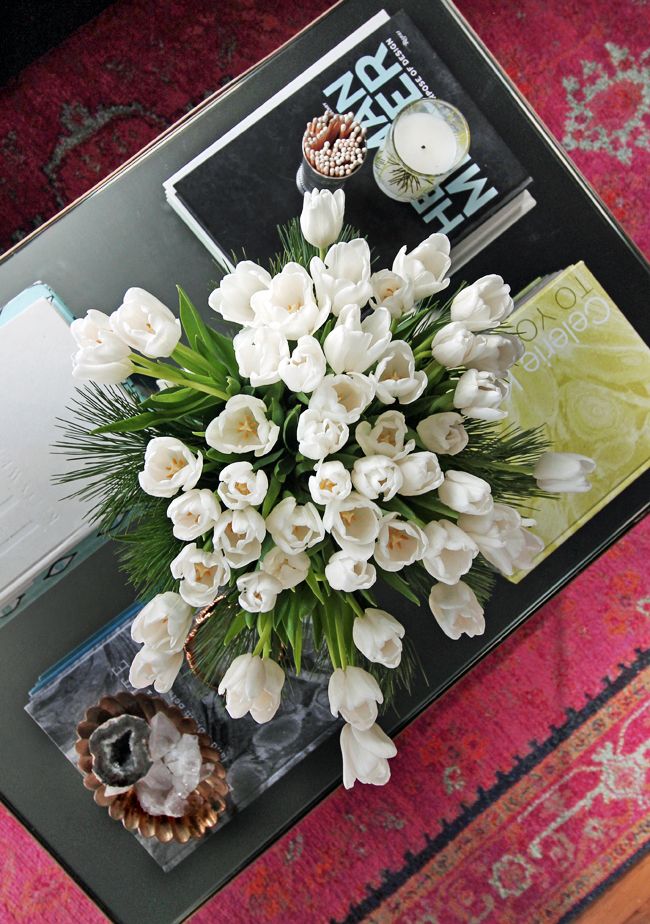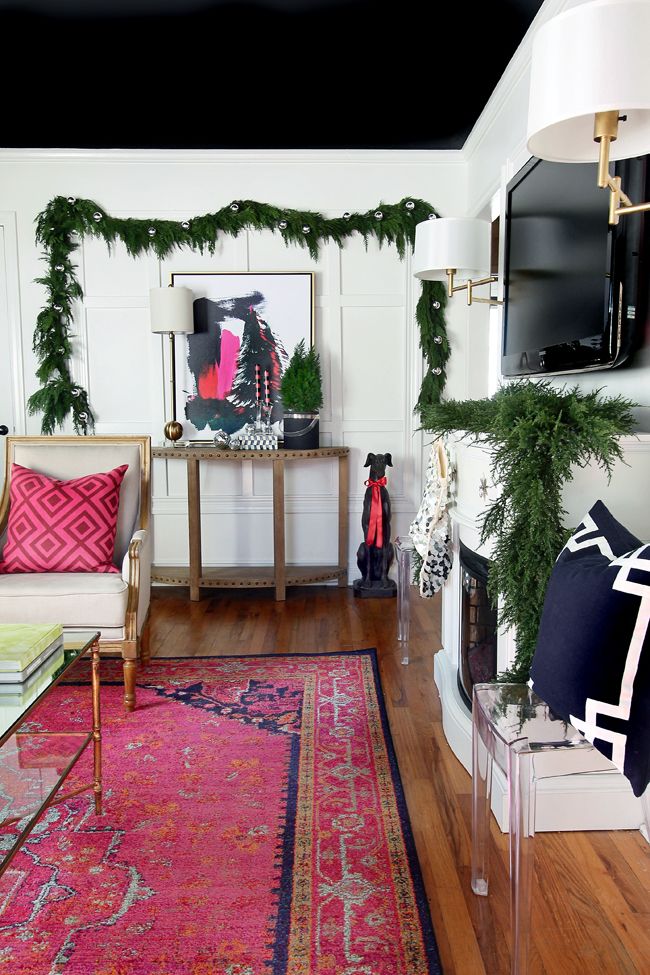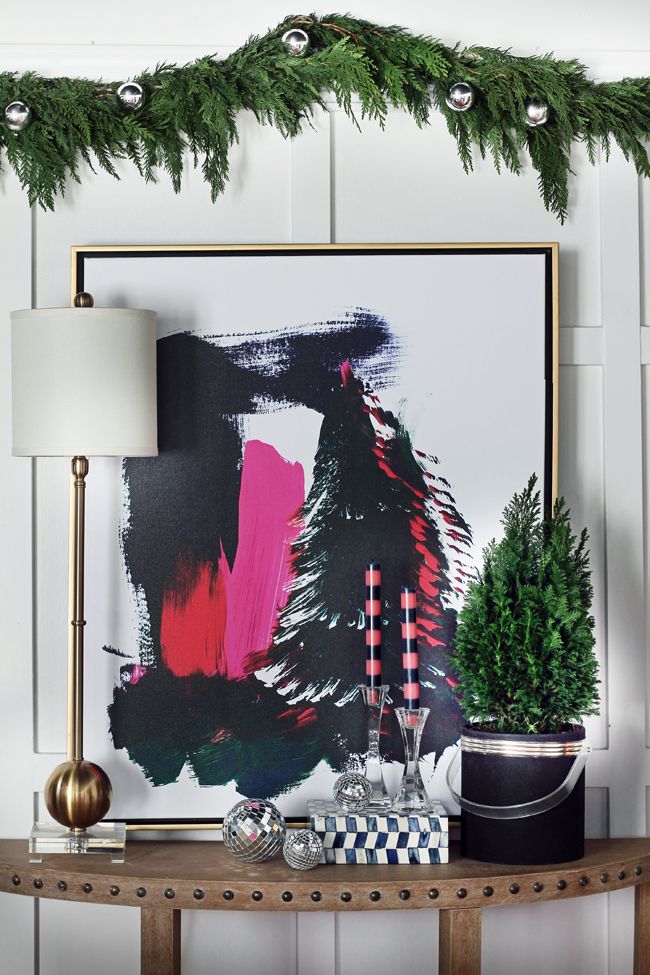 After recreating our entire
living room (on film)
this year, we had to switch up our Holiday colors a bit to compliment the space. I added in this beauty of an
Abstract Painting from Lindsey Letters
& was so inspired by the colors to add the more traditional red into our home. I'm not typically a red decor gal, but this year it has been a nice change of pace (in smaller doses).
I added a touch of winter fun to the bar cart as well. Adding a little fur rug, some fresh greenery & lots of extra ornaments in my giant champagne bucket. I can't wait to pull this out for New Years this year!! Bring on the champs.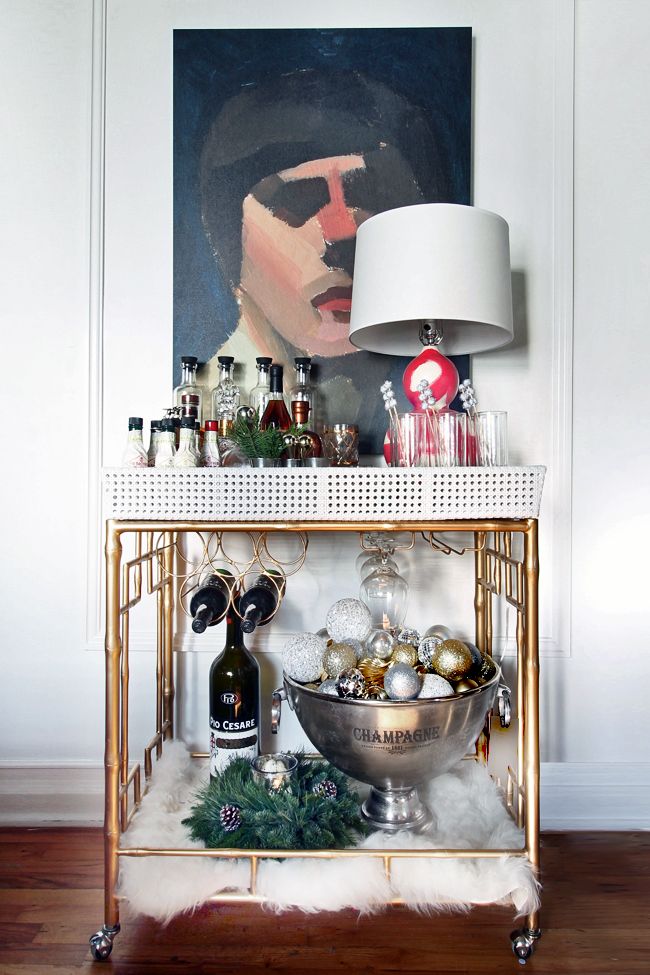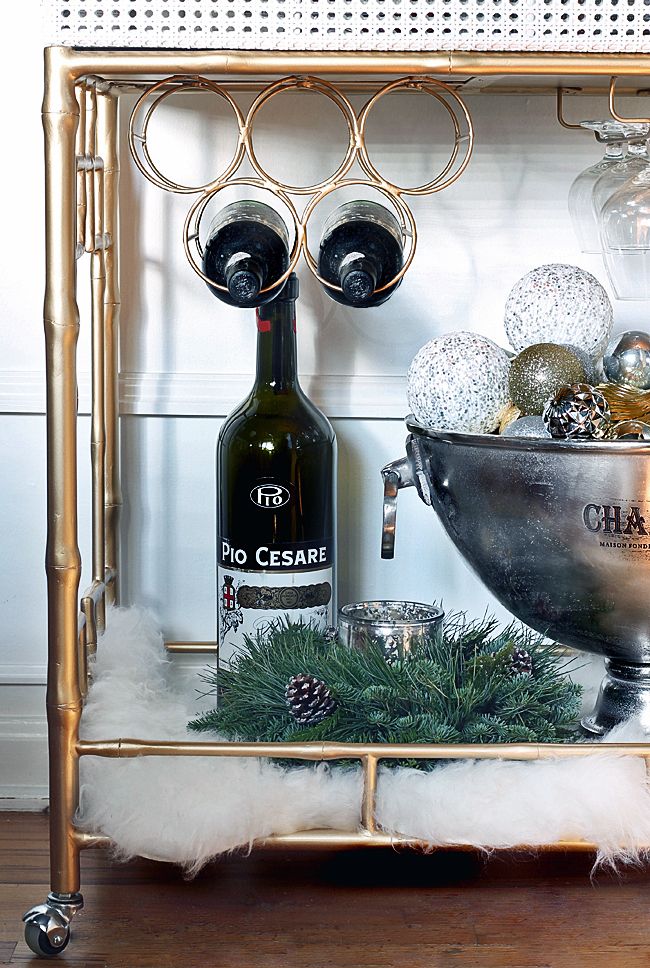 Our breakfast nook got festive as well… I added some holiday pillows from Target & suspended a wreath upside down to create a simple holiday chandelier. A few pretty table settings & we are all ready for Christmas Eve Dinner.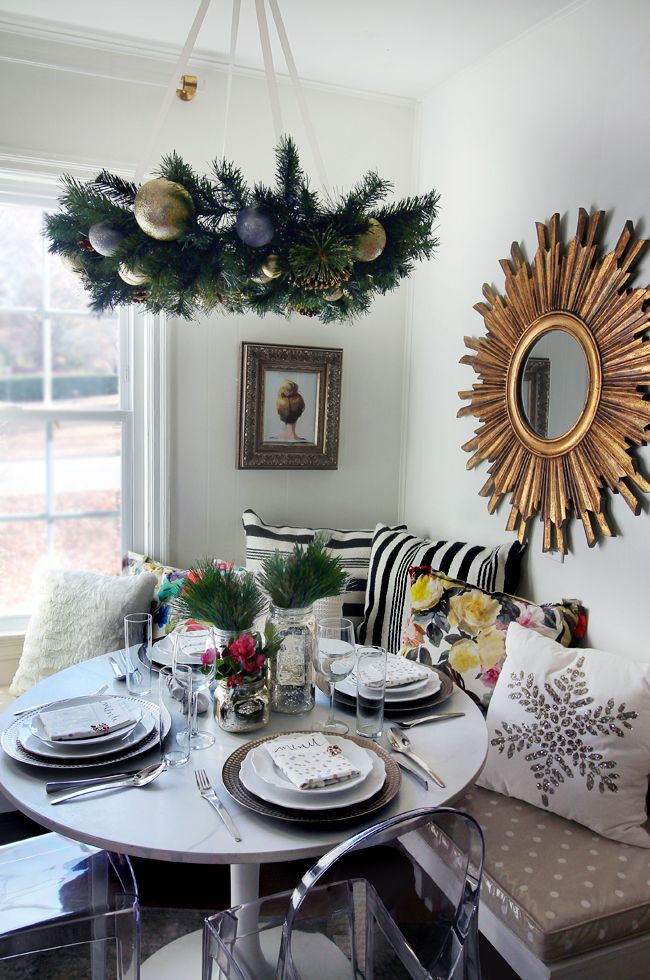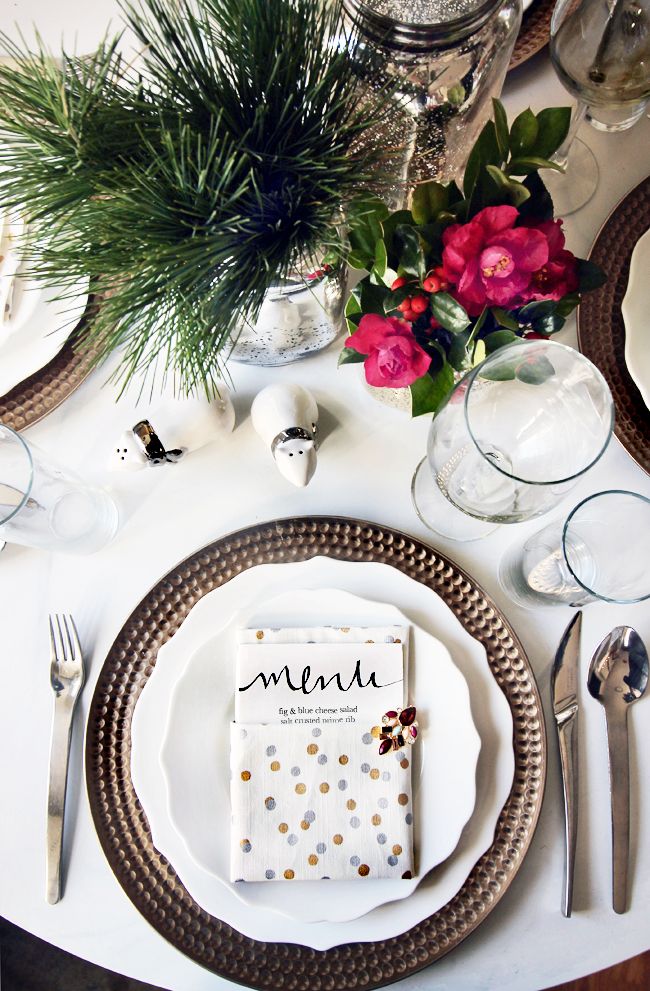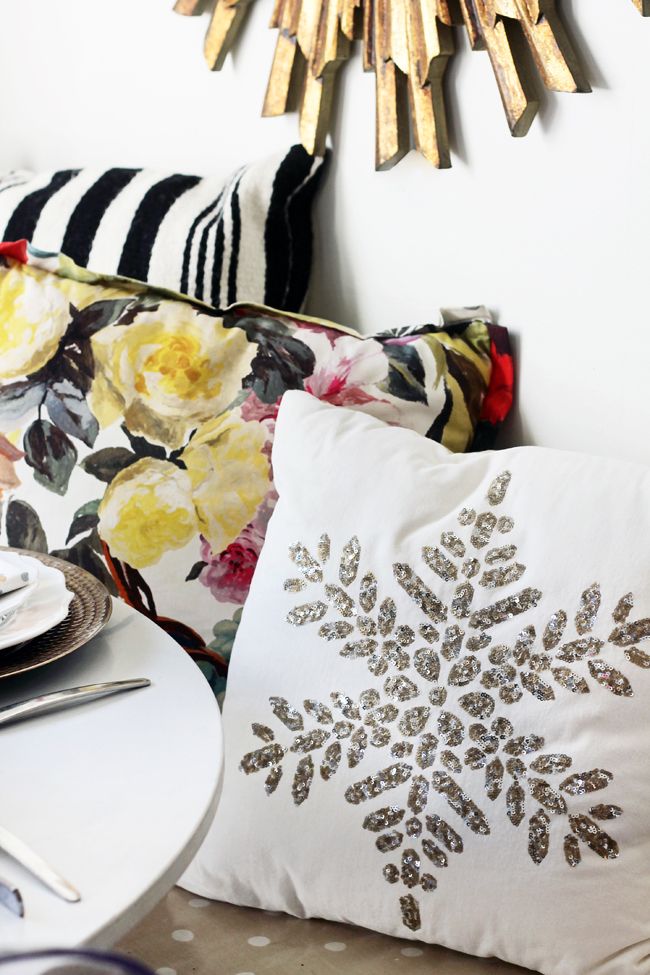 My four year old, Chloe, graduated from a tiny table top tree to this 6′ tinsel beauty & she loves redecorating it daily. I wonder where she gets that from?! I topped it with two giant pre made package bows & I am slightly obsessed. I have always shied away from these bows, but in a giant scale & in an unexpected place, I think it works really well.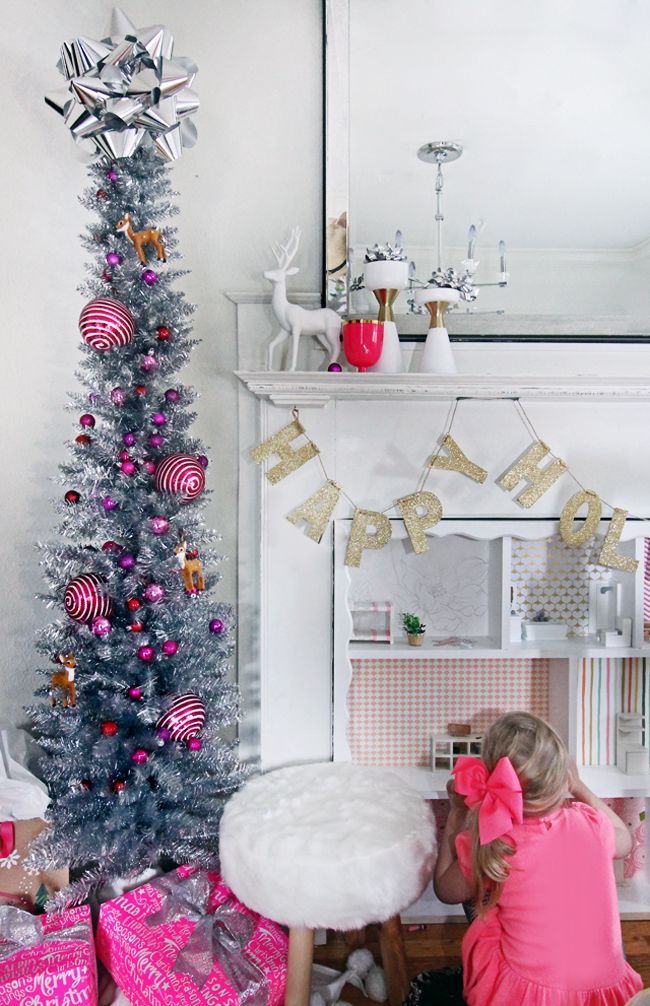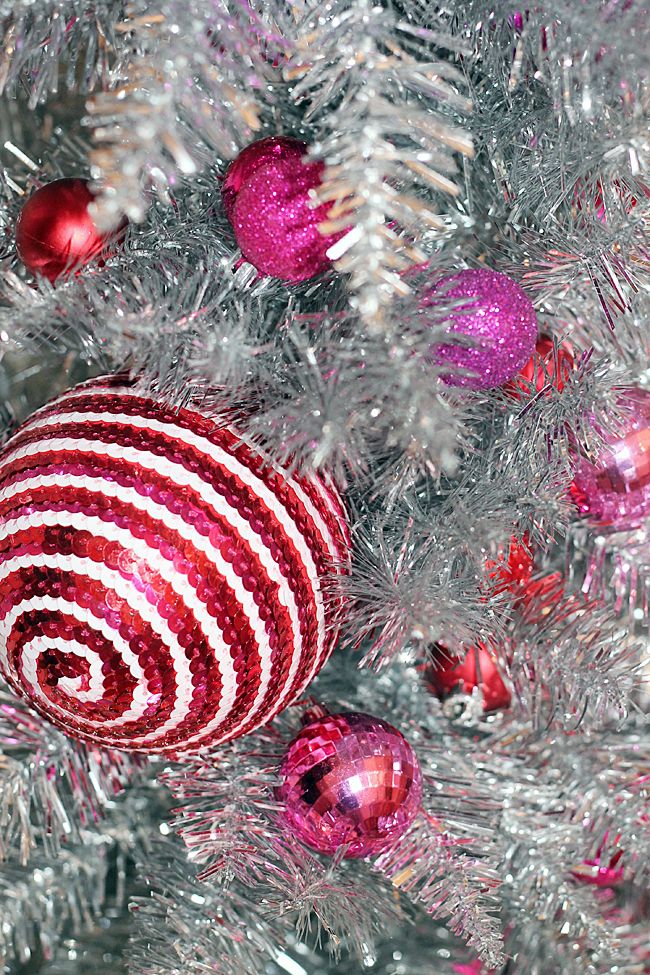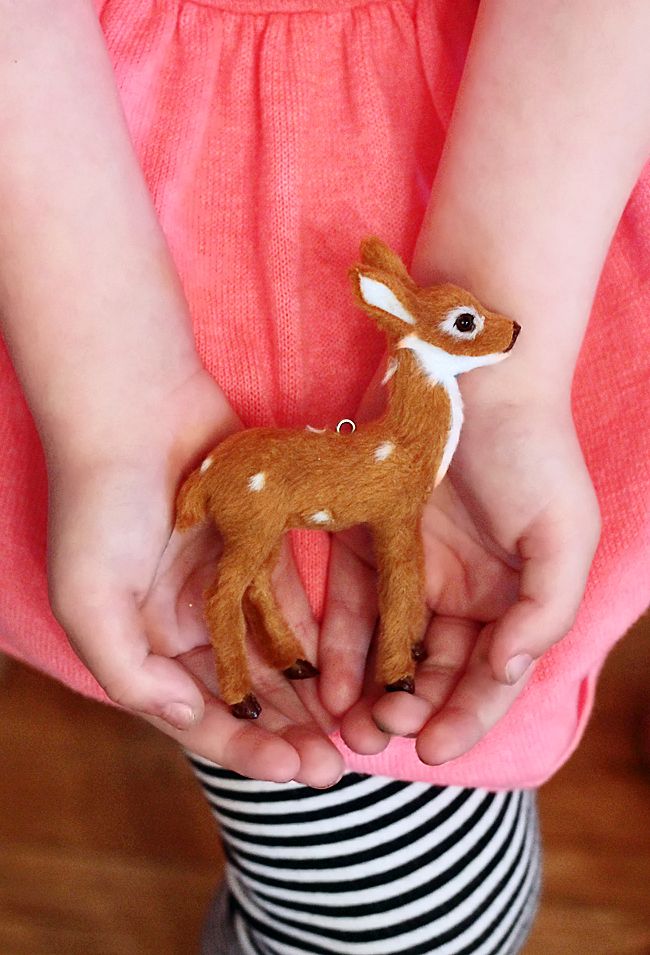 And these little deers from Target are some of my favorite ornaments in years. They are so sweet!! (& apparently sold out everywhere! Sorry.)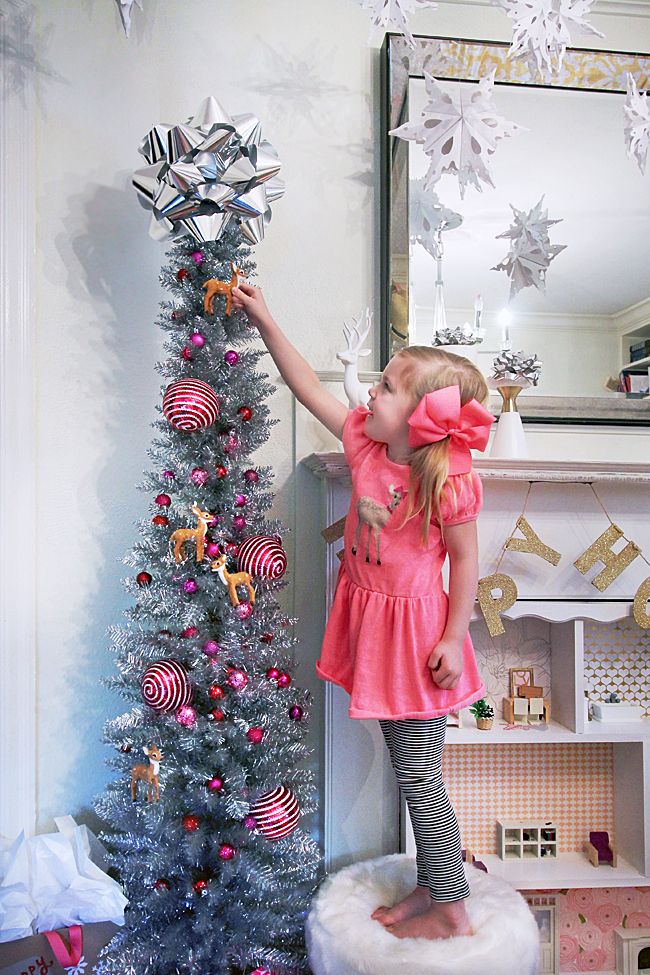 Our guest room was decorated one last time before it becomes my Step Son's room this January… Big reveal coming soon. I am decorating a boy's room… a teenage boy's room… way out of my comfort zone! It could be epic, or an epic fail. Time will tell, as will he.
I added another
sheepskin rug
& the easiest
garland
ever! Seriously. This came pre lit with the ornaments already on it. Plug & play people!!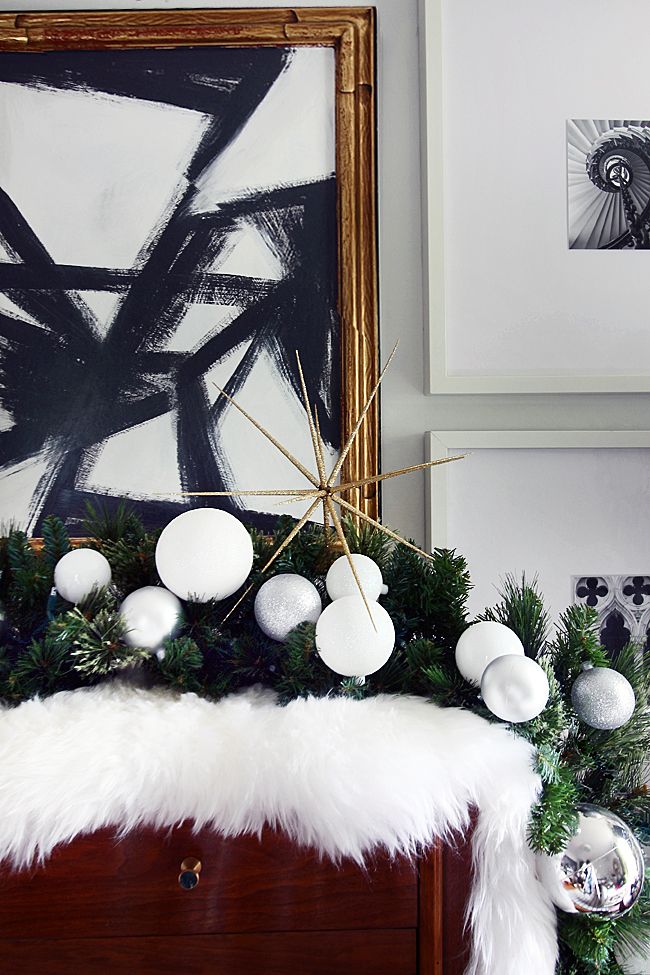 And if you want to see a few more Christmas Ideas, head on over to
Home Depot's Blog
to see my Casual Christmas Brunch I created for the Style Challenge this year!!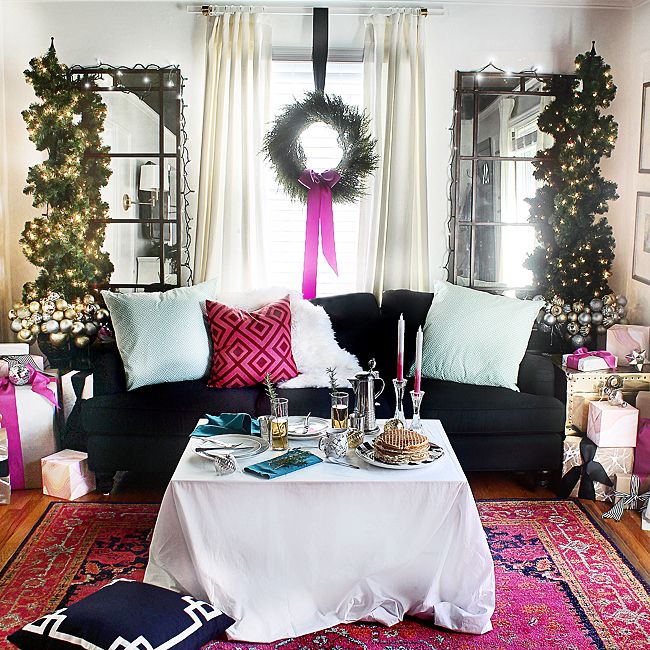 Monday
Tuesday
Wednesday
Thursday
Friday
I hope you all have the Happiest of Holidays!! xo – K