Chloe's Christmas Tree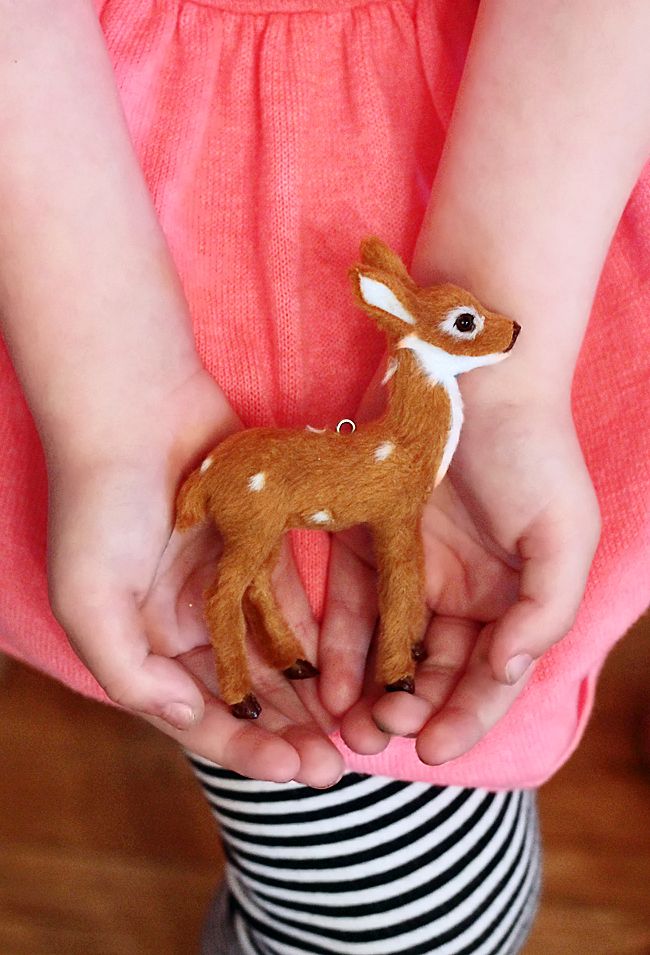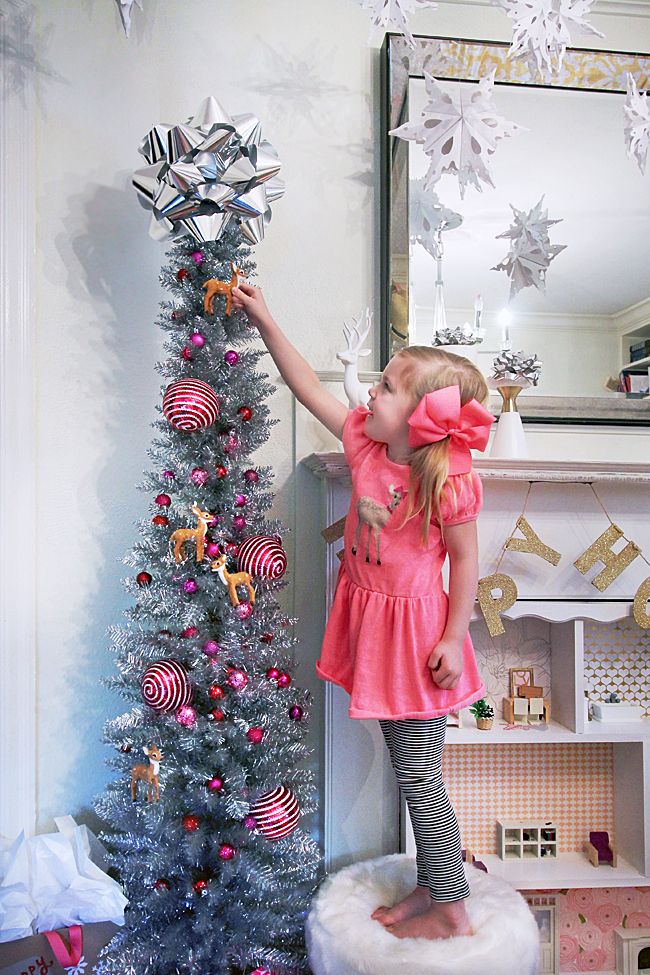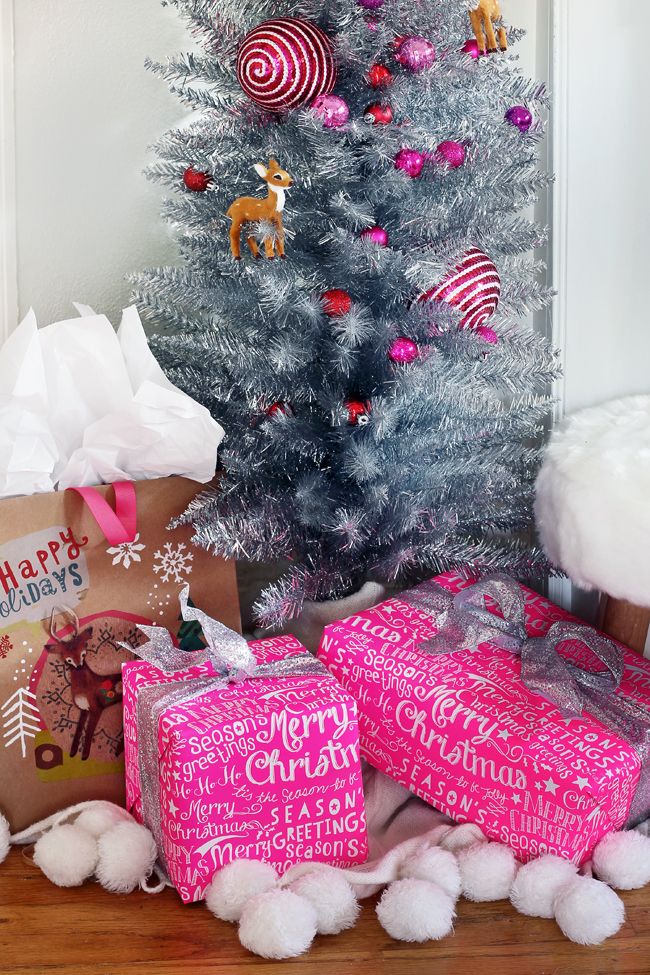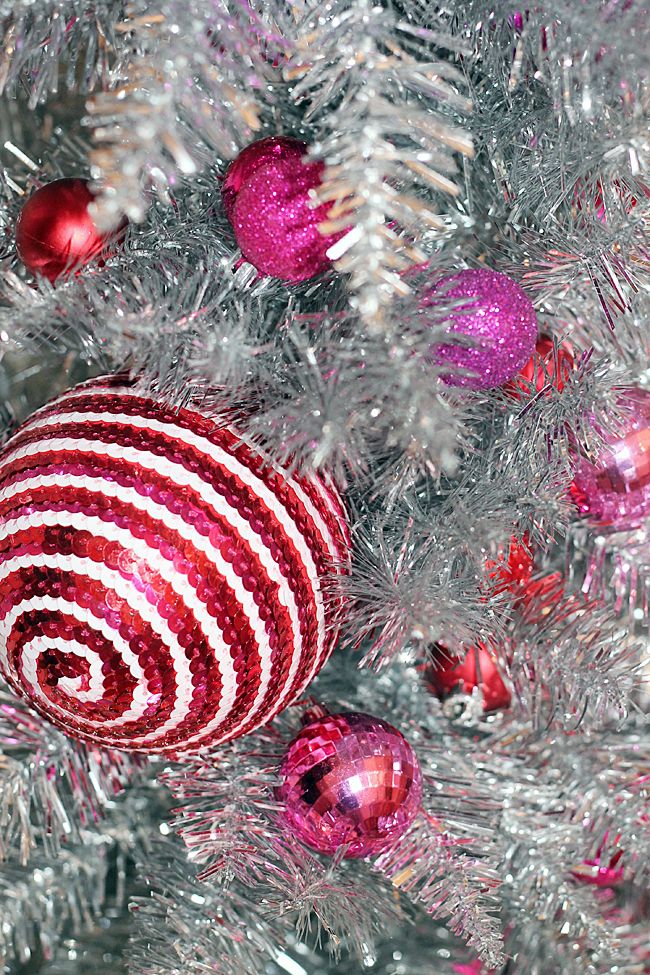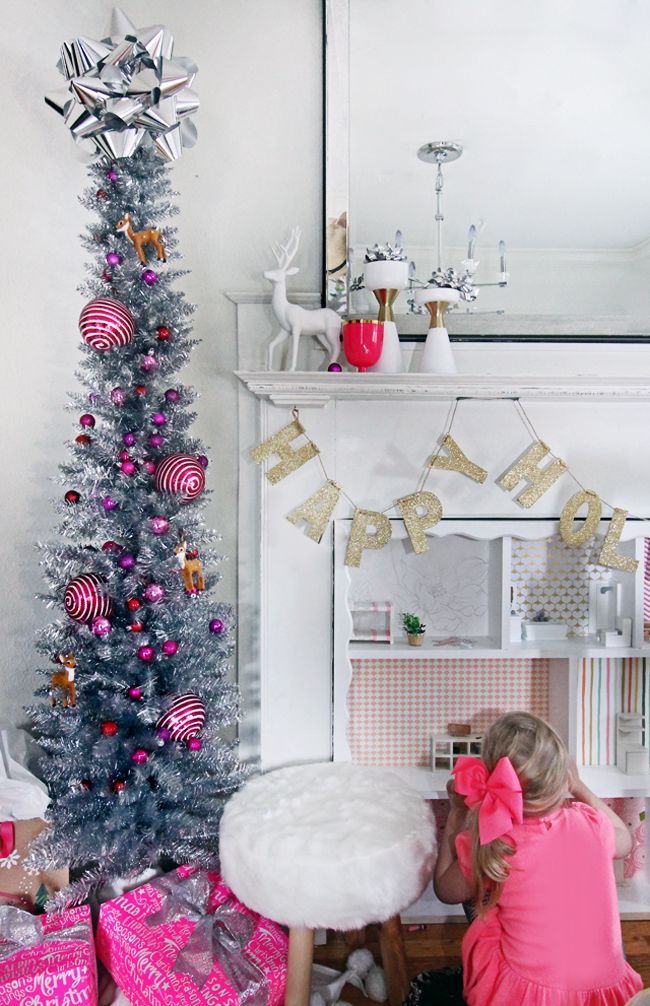 I paired up with
Target
this year to take over two spaces in our home for the Holiday… a traditional space & a non traditional space… today I am sharing our non traditional space, my daughter's room! Growing up I always had a Christmas Tree in my room & it was up to me to decorate it. It was one of my favorite things to do as a child & wanted to pass this along for Chloe as well. Because girlfriend loves to decorate… I wonder where she gets that from?!
Her room is tight on extra space, so as soon I found this 6′ silver tinsel tree I knew it's slim scale would be perfect. The tinsel sparkles so much that I didn't feel the need to add lights (as the tree is unlit). And the sparkly texture was the perfect backdrop for Chloe's new ornaments. Obviously she wanted Pink. Again, no idea where she gets that from! But we added in some of the sweetest little deer ornaments you have ever seen. She said they looked like Clarice from Rudolph, and I have to agree. So sweet.
Instead of a traditional tree topper, I went with two giant bows from the holiday wrapping department. Normally I shy away from these for packages… but in mega scale I pretty much fell in love. I stapled the two bows together to create a bow ball of sorts, and simply slid it onto the top of the tree.
For the tree skirt I pulled out a Threshold Pom Pom throw from a few years back & tossed it around the base. Instant Skirt! I also thought the furry stool was the perfect finishing touch. Chloe loves to sit on the stool to play with her dollhouse I built for her last year.
Head back tomorrow to see my more Traditional Space!
Items used:
tinsel tree //
ornaments (in store only) //
deer dress
//
stripe leggings
//
stool (in store only) // garland (in store only) // candlesticks (in store only) // white deer (in store only) // oh joy cup (in store only)
xo – K