#BestGiftEver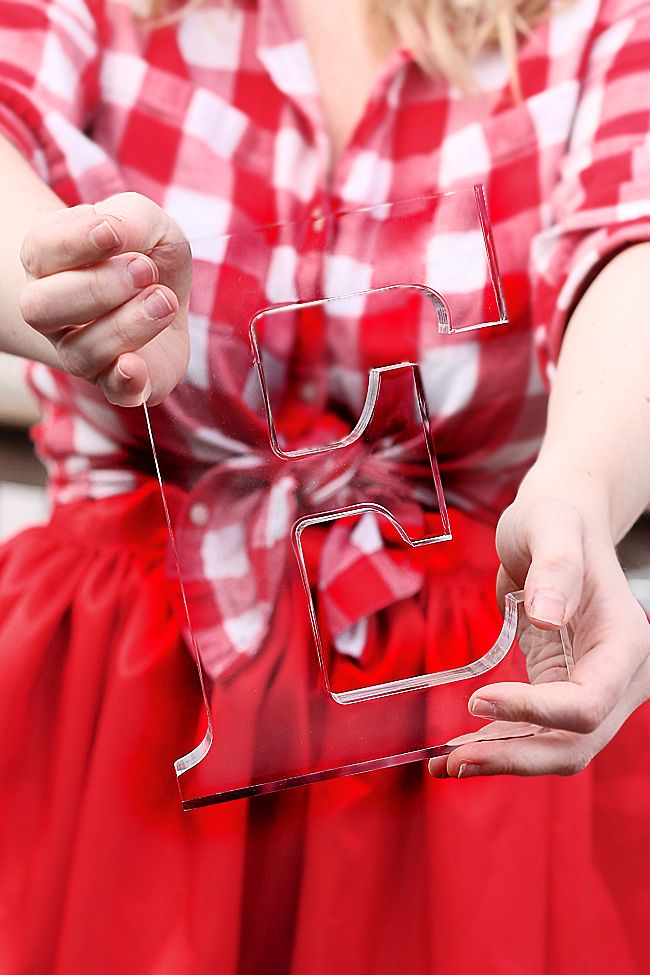 TJMaxx, Marshalls
&
Homegoods
challenged me to find the #BestGiftEver… but here's the catch, the gifts have to be for a few unexpected people on our list. They provided me a gift card & said "GO!" and I must say, the opportunity to spread some extra Christmas Cheer to some well deserving people in our lives made this one of my favorite shopping trips this season.
Luckily, I have a
TJMaxx, Marshalls
&
Homegoods
just a few minutes away from us. So close, that I may frequent them a bit too much. So much so that the employees may or may not know my name. It may be a problem… We'll just say it's not. I went into each of the three stores with an open mind. No particular gifts in mind, and no particular recipient in mind either. I simply walked the aisles & let the gifts speak to me. Yes, I hear merchandise… it's a gift! This open mind led me to a few beautiful items that are perfect for each of the recipients.
The first item I found was at
Homegoods
it was a Lucite Letter "E" that I have to say was bummed wasn't a "K"! These lucite letters are great accents to add to desks, shelves, etc… So I obviously started thinking of everyone in my life that starts with an"E", and the loveliest gal came to mind. She always thinks of others first & is amazing about remembering events in others lives. Done. The "E" was meant to be hers.
In
Marshalls
I came across this gorgeous Silver Rimmed Turquoise Agate Trivet that was reminiscent of a set of my favorite coasters. It's luxe & lovely & something that no one necessarily needs, but who wouldn't love to receive it?!! The color made me think of my daughter's Pre-K teacher. She was on obviously on our list, but this opportunity allowed us to show her a little more appreciation. Appreciation she most certainly deserves. My daughter adores her teacher & we couldn't be happier to send this her way.
The last stop was
TJMaxx
I found myself in the Home Decor section, as it's in my comfort zone. Strolling through the aisles I found myself drawn to the pillow section, go figure. I landed on the sweetest linen pillow with adorable metallic bows! Who in the world
NEEDED
this pillow in their life? And suddenly it hit me. One of my best friends had just told me she was pregnant, with a little girl. So obviously, this sweetness was headed her way. Wanting to create something a little more special, I pulled together a gift basket of items for the newest little lady in our lives & added in the softest little Bunny Lovee (chosen by my daughter) and the sweetest & teeniest little layette that completed the gift.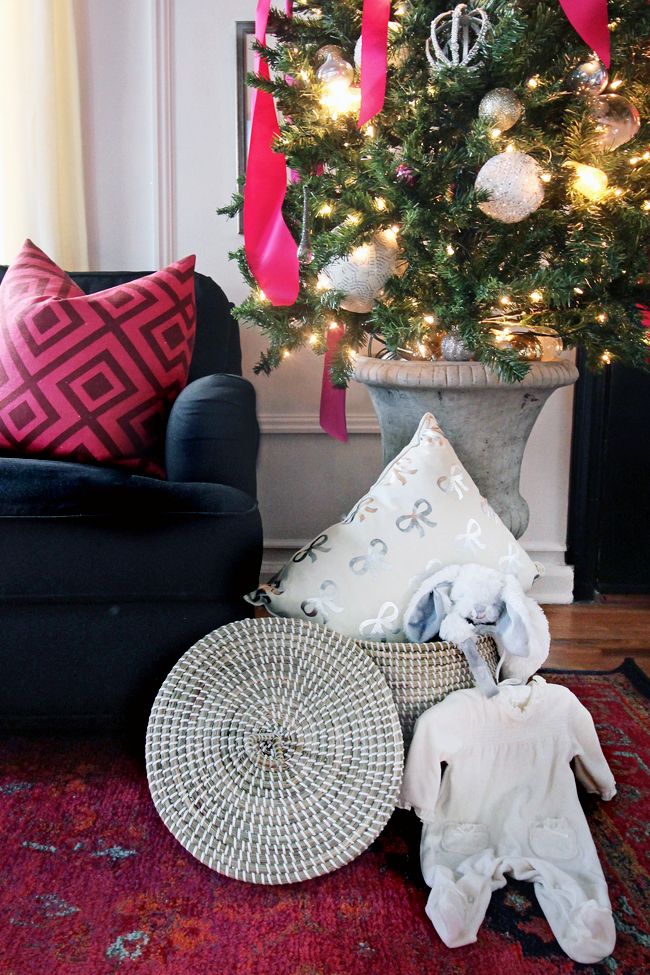 I encourage you to share your #BestGiftEver with me on
Instagram!
I would love to see what fab finds you come across for the special ones in your life. Be sure to Tag
TJMaxx, Marshalls
&
Homegoods
too! And to help with your last minute shopping, the trifecta of fab finds is giving one of you all a $100 Gift Card! Happy Gifting loves!! xo