Bedroom Revamp: Fawn Walls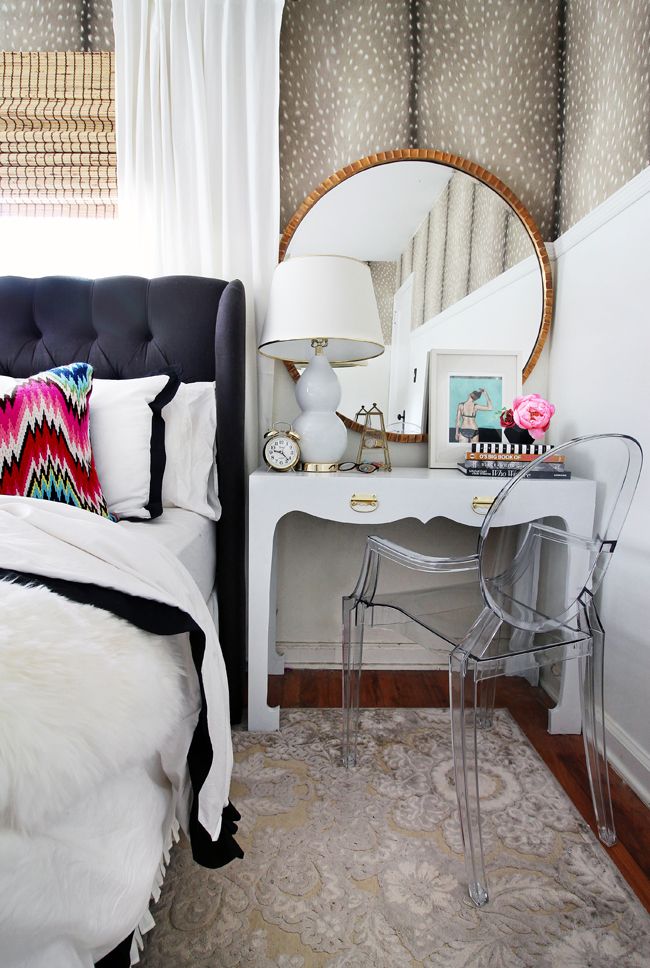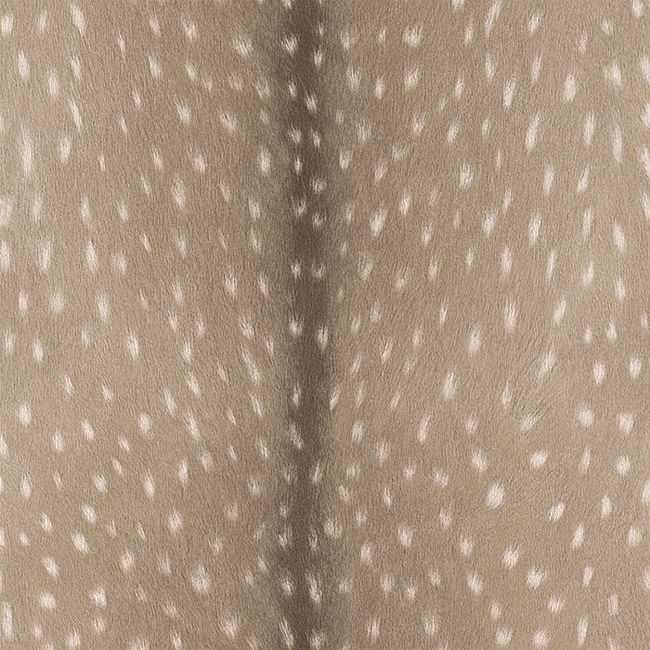 I first fell head over heels for it a month ago & it reminded me so much of the ever famous Stark Antelope Carpet that is all over the design world. But this was the first time I had seen something like this print for the walls… I thought how fabulous would this be in the bedroom?!!! A few years back I had painted the top third of our bedroom walls a grayish color I made by mixing a few extra cans together. It has fine, but honestly had always been a little too lavender for my liking. And a really tough color to match! So knowing out was time for an update I went for it with the Fawn & I am so happy I did.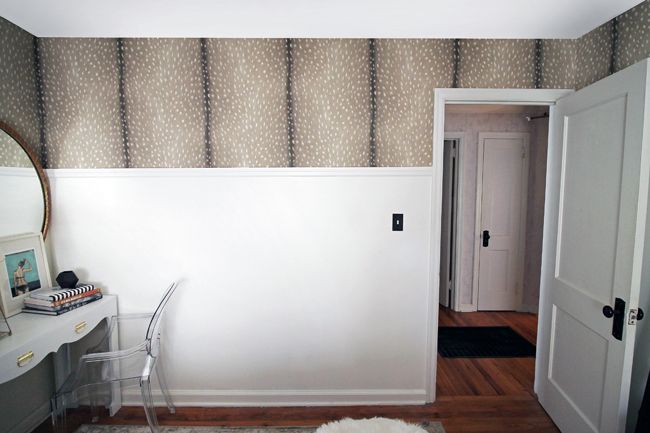 Obviously, I adore the beauty of
the paper
. It is a graphic pattern, but when in the space it almost acts as a neutral. But I also think Leopard is a neutral, so there is that. HA! But my absolute favorite part about this paper was how easy it was to install!! I have never installed paper by myself. My expert of a mom has always been brought in to help, or I have been so terrified I would mess up the paper I have hired a professional. Hanging paper can be terrifying & crazy messy, but not anymore with this "Paste the Wall" paper.
Rather than running your pre pasted paper of the 80's & 90's through the water & dripping glue & water everywhere, leaving your paper so wet that when you try to tug it into the correct place it tears… if you've done this before you know exactly what I am talking about! Now, all I had to do was use a large paint brush, dip it into the WallPaper Paste & paint it directly on the wall. The paper goes up dry & adheres to the glue on the wall. Also, the paper is thick enough to take the pulls & tugs you may need to get it in the perfect spot! Bonus.
I started in the corner of our bedroom & worked my way to behind one of the drapery panels & then came back to that original corner to continued around the rest of the room. This ensured that my final piece of wall covering (which is always the awkward non matching piece) ended up behind the drapery. But honestly, this pattern is so forgiving! If you don't quite match it, it barely shows.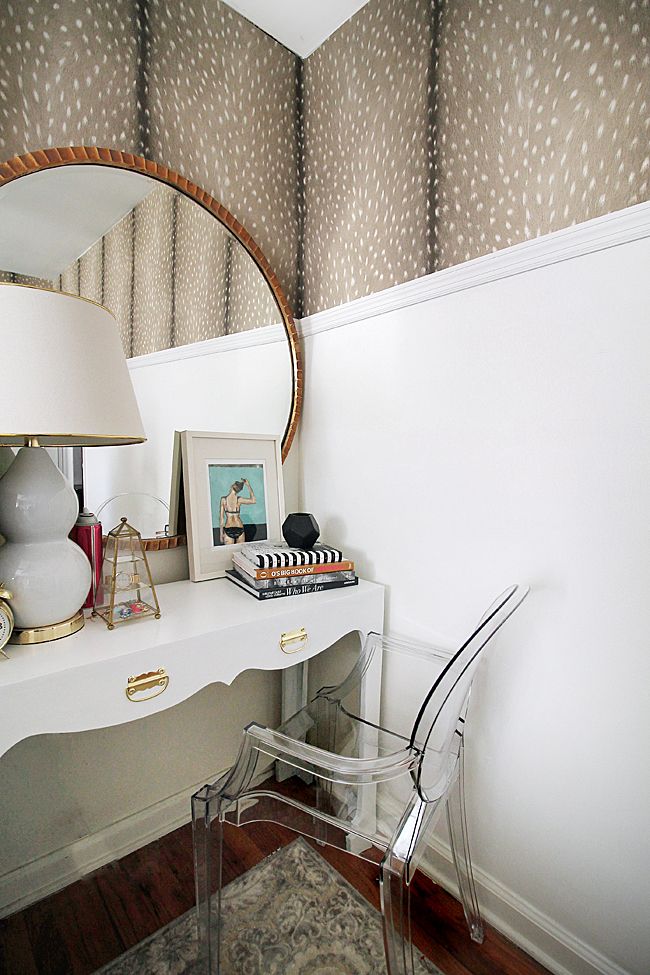 Wallpaper is such a great way to take any space to the next level. It can also be an investment… my favorite tips for making the most of the paper you love is to use it in spaces that will make the most impact. Using it on the top third of our bedroom walls, allowed me to use less while still getting the full effect of the pattern. Other great uses are in nooks, hallways & powder rooms! Little spaces can take on the biggest changes when it comes to wallpaper. Also, like the products from
WallsRepublic
, these rolls were Double Rolls, meaning you get twice the amount of paper on one roll.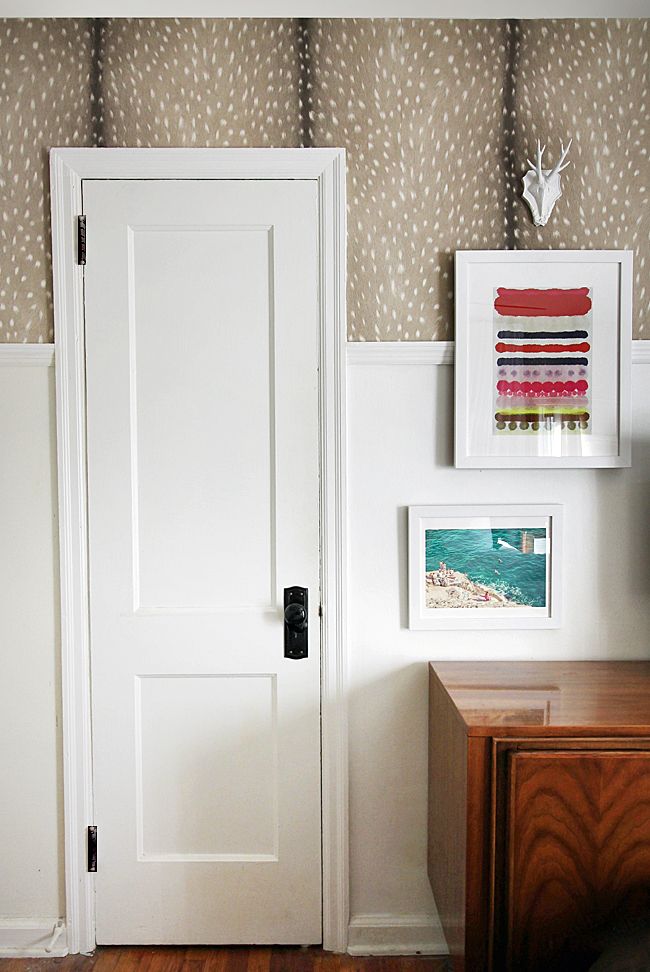 Be sure to head on over to
WallsRepublic
to see their beautiful inventory of unique patterns & be sure to order a few free samples for your next room revamp!
Next I will be sharing about our new to us vintage dresser & a really fun gallery wall. This paper was the perfect background to really make the artwork pop.
xo-K