Tips in Mixing Metals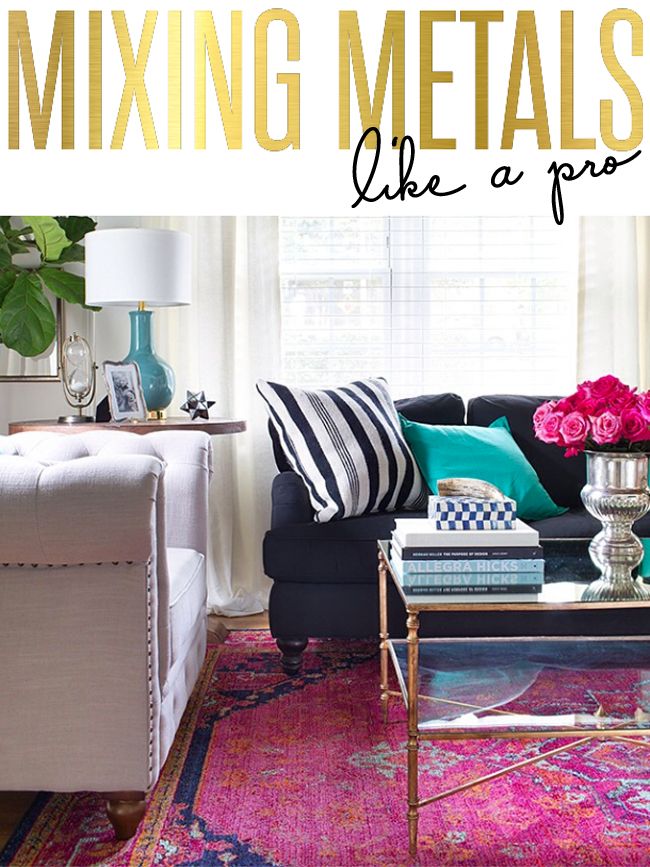 I get asked pretty regularly if you can mix metals in a space? My answer is 99.9% of the time a big fat whopping YES! I look at metals as a neutral honestly, and mix them regularly. I think that utilizing a variety of finishes adds depth to your space & provides a more collected look. This is also helpful when you are pulling together a space from Big Box Stores. If you mix up the finishes (even woods!!) you'll achieve a more sophisticated look.
To prove my point, I have tagged all of the different Metallics in our new
Living Room
. Especially this first vignette….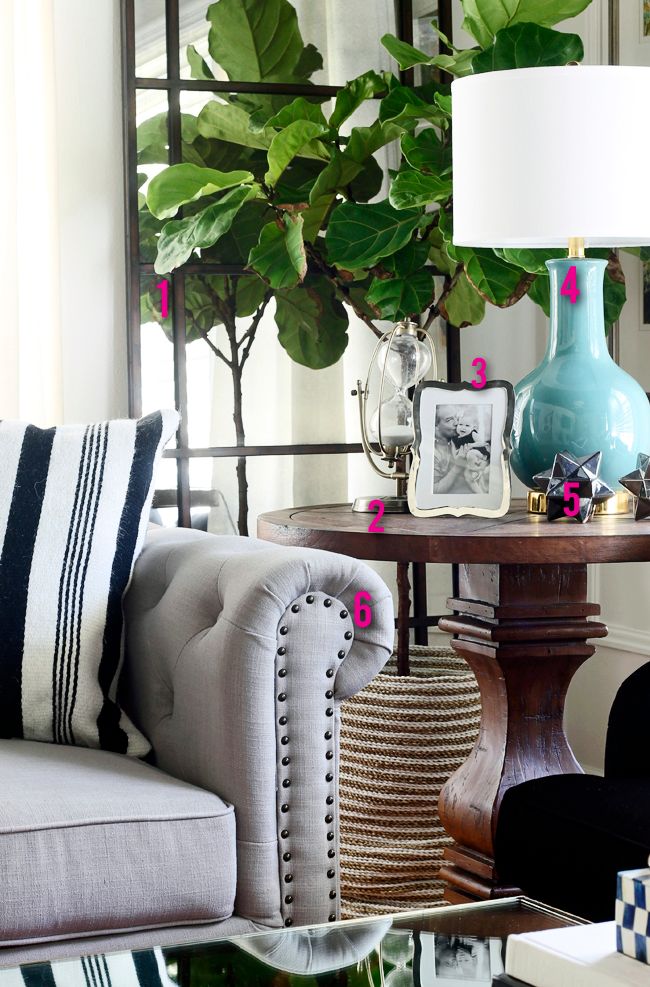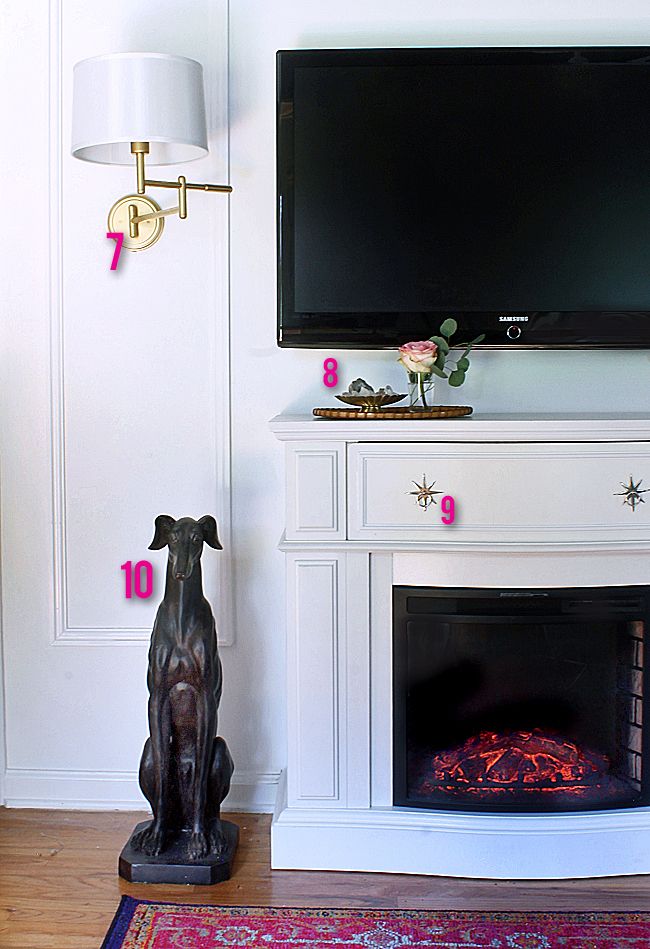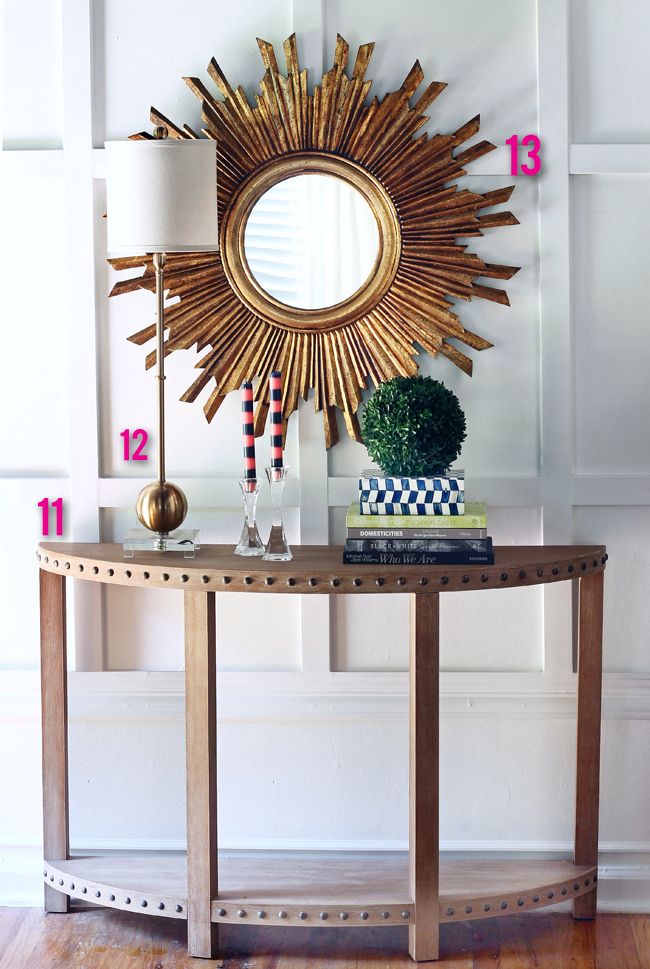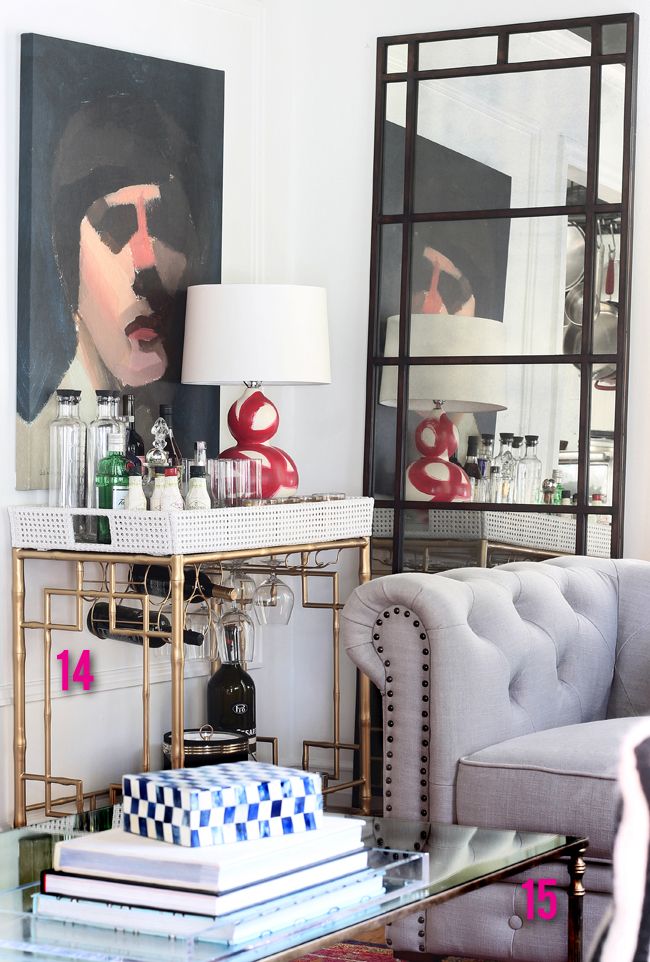 And honestly, these aren't all of them! I also have my vintage brass trunk in the space… along with a few other smaller accessories.
The key is to balance the metals throughout the space. For example… the Antiqued Brass railheads on the Chesterfield Chair are a similar tone to the Nailhead Console that is on the opposite side of the room.
The same goes for mirrors… I have the Sunburst Mirror, the Mirrored Coffee Table & the standing Floor Mirrors. These all work in the space because they are all different scales & on planes. The Sunburst has a smaller mirrored surface allowing it to be more decorative & a touch of sparkle. The Coffee Table is on a horizontal plane, so it actually reflects a lot of the black from the ceiling, giving it a luxe look. Finally the Standing Floor Mirrors, while large in scale, are rather antiqued & a bit smoky… so by mixing them up in the same space, you again create a layered look vs a matching set.
Do you dare to mix?!!!