Bedroom Revamp: Vanity as Nightstand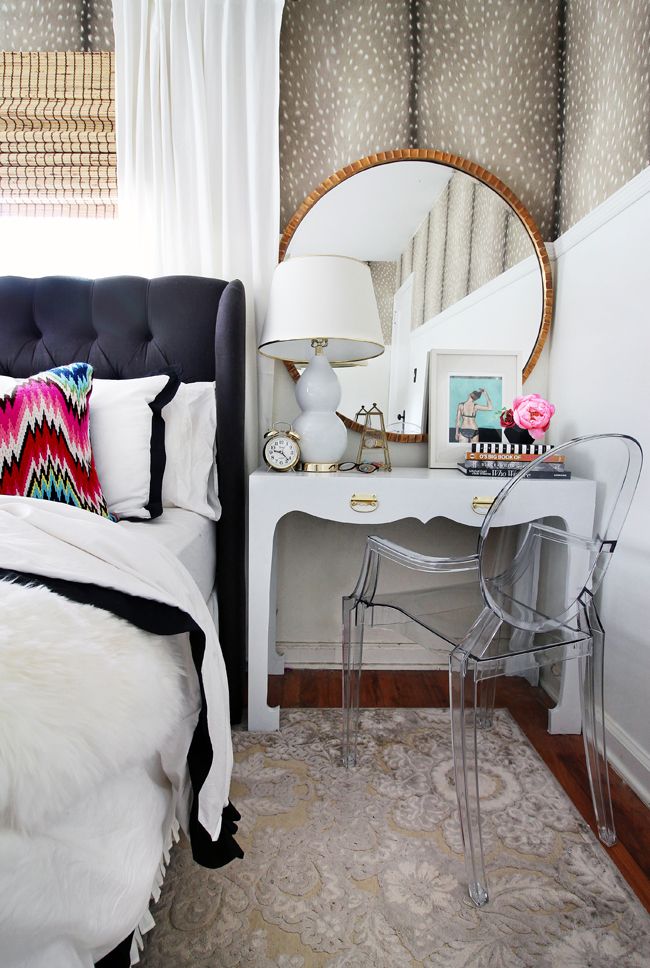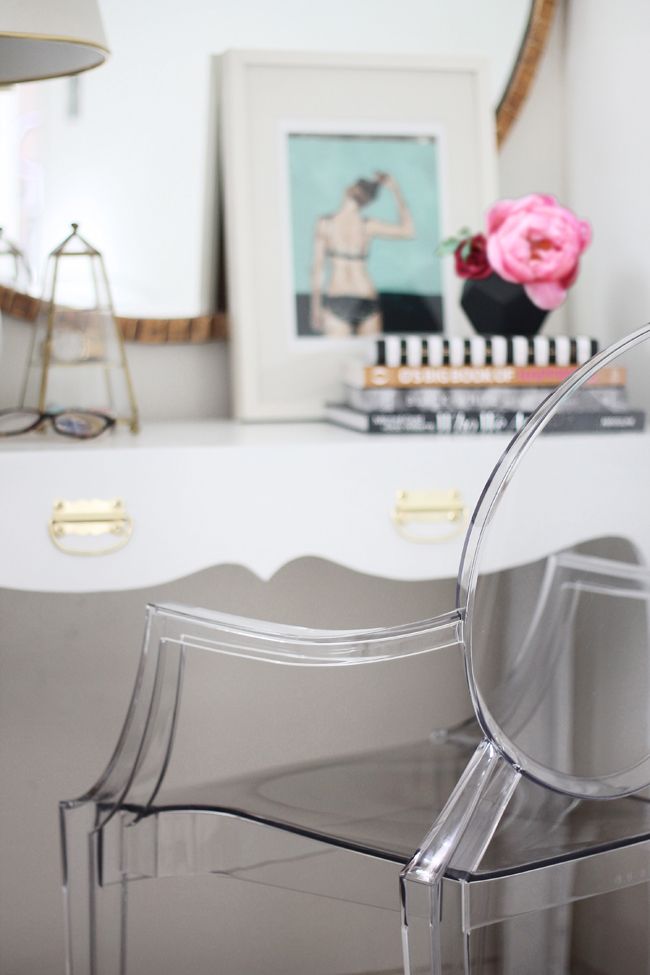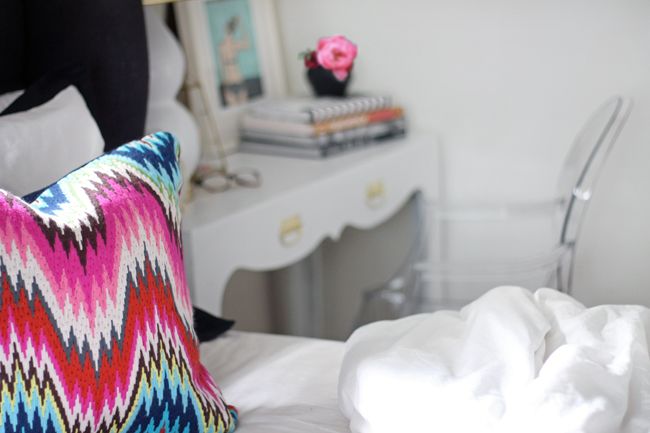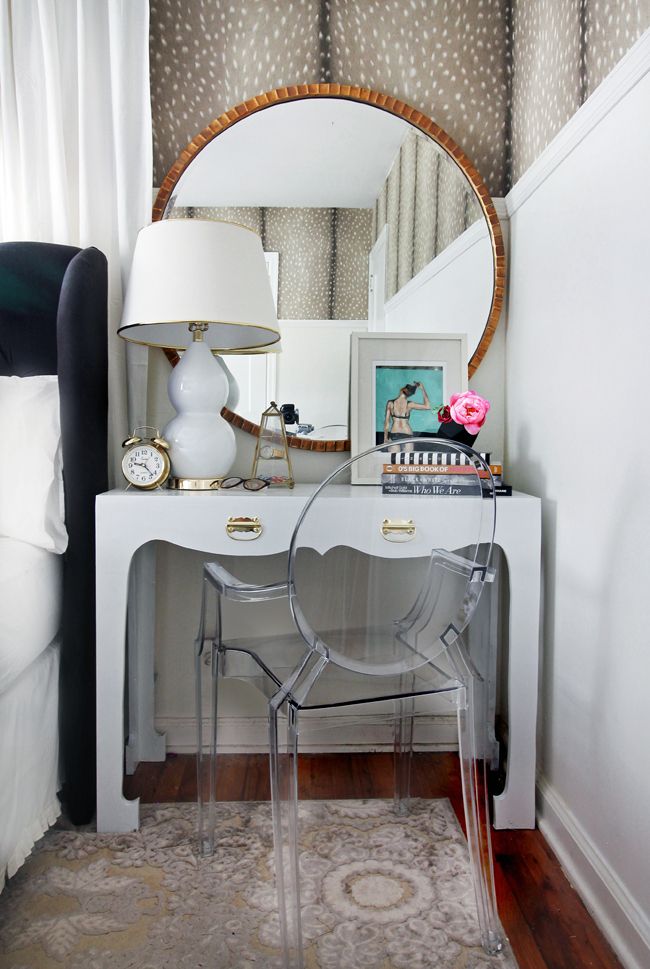 So I am not going to lie… after redoing the Living Room the additional leftover furniture from that space led to explosion of room refreshes. I choose the pieces I really wanted to keep & MADE room for them. Even if that meant revamping a few spaces & pieces along the way. Sorry babe.
Knowing I had to keep the console/desk we made last year, I decided to turn my nightstand into a vanity area. After some shoving & pushing (& a new coat of glossy white paint) the desk fits like a glove! But what good is a desk without a chair?! And the
Ghost Chair
was the perfect answer.
AllModern
asked me if I could help them with their #MyModern campaign & explain what
my
modern really is! My modern is bringing new life to traditional items & spaces. I have always loved the classic lines of the
Ghost Chair
with the modern use of acrylic. It melds seamlessly into virtually any space & design style. I think it works well paired with our
traditional black linen tufted headboard
& crisp white desk. It stands out in the room, while still simply becoming a part of the space & not taking up a real visual footprint. A great bonus in a smaller space like ours.
AllModern
is a great source when you are looking to add a modern touch to any space & making your own modern, whatever that is to you. They carry the iconic modern brands, as well as new up & comers.
I'm shairing what #MyModern is on Social Media today & would love to see yours too! Simply use the #MyModern hashtag when sharing to see how others describe their modern.
I'll be talking all about our bedroom next week with details on everything! Wallpaper, our new mint condition vintage dresser & artwork. So stay tuned!