The Living Room Story…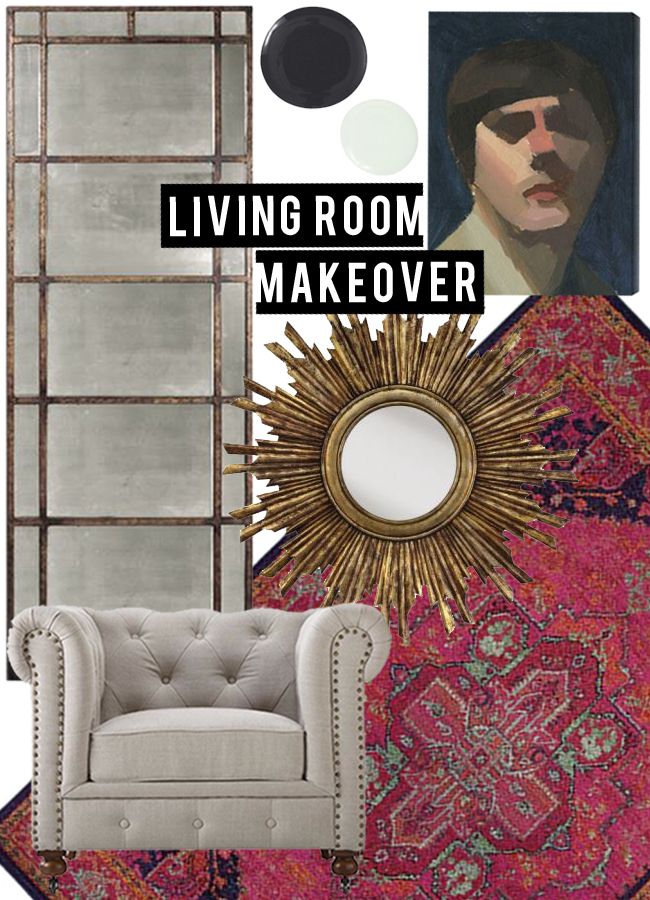 this post is sponsored by the Home Depot
Once upon a time (a few weeks ago to be exact) we had a lovely Living Room that aside from a few things we were finally happy with. We had no intention of doing anything drastic in this space any time soon as other projects are in the works… that is just about the time something happens right?! Well it did. I got an opportunity that called out to my Design Show obsessed, HGTV loving, Makeover Show heart. You see, I have a secret, I have wanted to be on a Design Show so badly!!! But would have never let some strange designer into my room, so when Home Depot, along with the Home Decorators Collection approached me about redoing my entire Living Room, all on camera I literally jumped at the chance. And then quickly realized what I had gotten myself into!
You see, we did have a lovely room, but the chance to jump in front of that camera to makeover an entire space in just a few weeks felt like a dream. Fortunately, my amazing family got behind my crazy dream too & went along for what may have been our wildest ride so far.
Oh.My.Design.Whirlwind.
Within a week, I designed the space leaving just a few of our existing pieces like our classic Black Sofa & my favorite Brass Trunk. I also left in our
Sconces
flanking the TV as well as our
Marie Chair
which were both from Home Decorators Collection originally. But everything else was gone! Most will be reused in other spaces in our homes, but others… like the brown microfiber chaise are GONE!!!! Can you hear the Angel's singing? I still can.
I choose every single item from Home Decorators Collection & the Home Depot. The mood board above is just a taste of what the space is about. When planning the space, I really tried to put thought into how anyone at home can accomplish a layered & put together look from two stores without falling into the "we bought the set!" feel. We've all been there. So I'll be sharing my tips & tricks for that after the big reveal.
A week later the deliveries started to roll in, along with a giant storage unit in our driveway to house everything. And then the magic happened… the film crew arrived. Like 30-40 people in & around our 1000 sq.ft. house for four, ten hour days! Every room was taken over with equipment, our Kitchen became Hair & Makeup Central & suddenly I was on camera.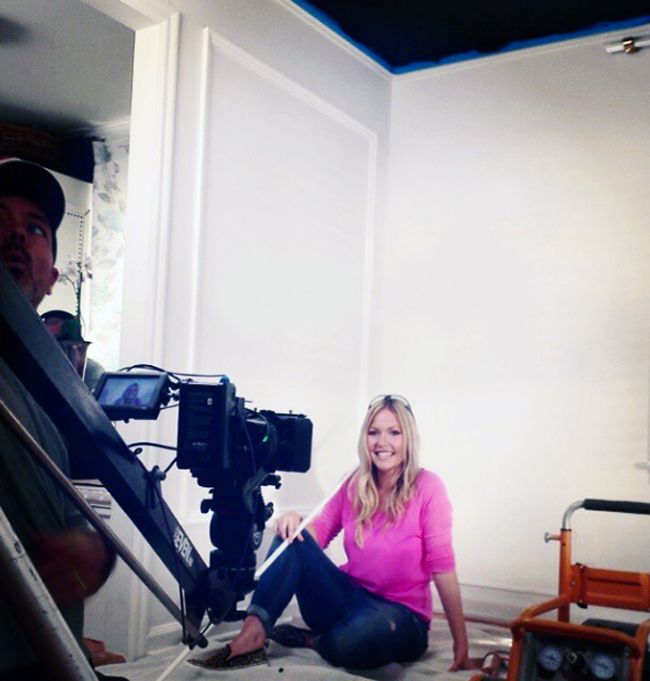 I suddenly realized how easy it is to sit behind my computer & type out what I want to say… being "On Camera" is serious work! I worked through my nerves, mostly, pulled out some power tools and all of a sudden the room was done. Like done. Like I'm not touching this room for years done. Like it's the only room I want to be in now done.
I can not wait to share the full reveal with you when the videos are up in a week or so!!

I acknowledge that The Home
Depot is partnering with me to participate in this HDC Influencer Program (the
"Program"). As a part of the Program, I am receiving compensation in the form
of products and services, for the purpose of promoting The Home Depot. All
expressed opinions and experiences are my own words. My post complies with the
Word Of Mouth Marketing Association (WOMMA) Ethics Code and applicable Federal
Trade Commission guidelines.