Flower Topped Naked Cake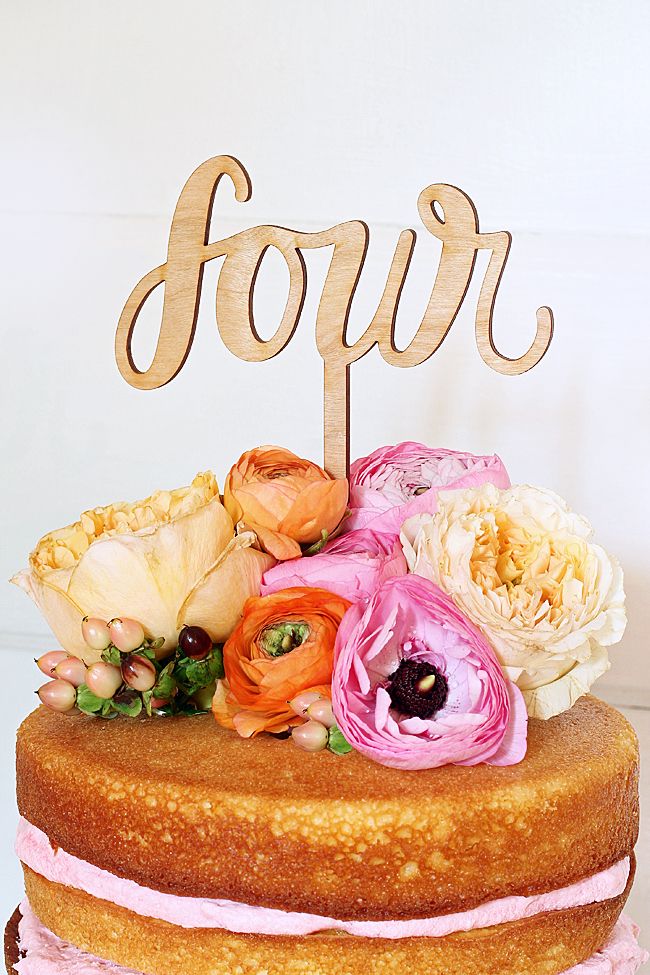 Introducing the easiest cake, well, ever. The Naked Cake. Don't get me wrong, I have nothing against frosting. We have actually had a great relationship over the years, but this year I decided to tackle this more rustic approach for my daughter's birthday.
For the actual cake you simply make however many layers you'd like, I did four for her fourth birthday… and let them chill. I left mine in the fridge overnight. In the morning, using a serrated knife, I sliced off the dome that occurs during baking. The domes were instantly discarded as to not become my breakfast. Once your cakes are level-ish, stack them by adding a generous portion of frosting in between each layer. Remember, you are skimping on the side frosting, so feel free to add more between the layers. You can use a piping bag if you feel it is necessary, but I used an offset spatula to make things even easier.
Raspberry Vanilla Buttercream:
1 Cup of Butter, softened
3 1/2 Cups of Confectioners Sugar
2 Vanilla Beans, seeds extracted
1 Pint of Raspberries, juiced
Pinch of Salt
In your bowl, beat the softened butter until smooth & slowly begin to add your sugar. Once the sugar & butter are combined (which may appear dry) add in your Raspberry Juice. I juiced my Raspberries by placing them in a strainer and mashing them with the back of a spoon. Using only the juice allows your frosting to have the beautiful raspberry flavor (& gorgeous color) without the seeds. Continue to combine the rest of your ingredients…& enjoy.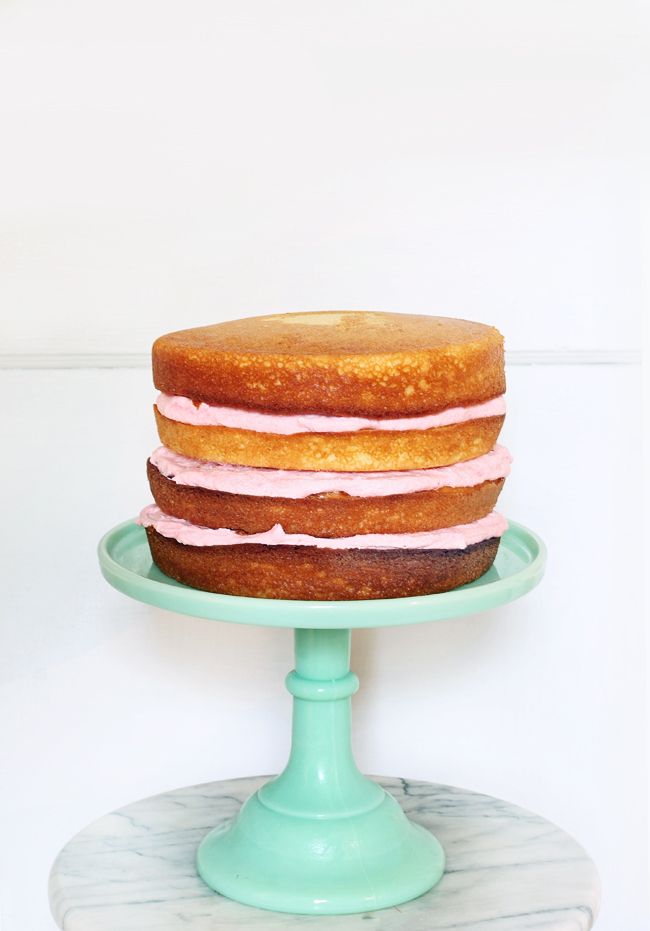 For the Floral Topper, I got creative. I knew the flowers would be on the cake for a few hours & wanted them to stay as fresh as possible. By taking plastic drinking straws & folding them in half, I was able to create tiny individual vases that were easily inserted into the top of the cake. I placed the straws using varying heights & began to place my flowers within. After a little rearranging & a few snips of the straws to adjust the height once inserted, we were left with the sweetest Floral Topped Naked Cake. The perfect centerpiece to Chloe's Garden Party.