DIY Floral Party Hats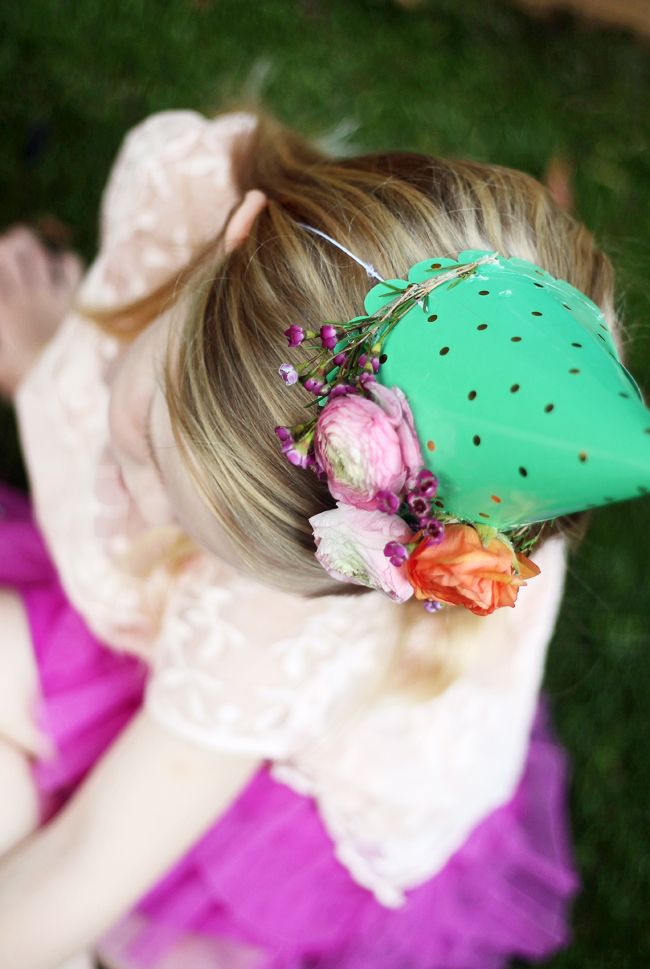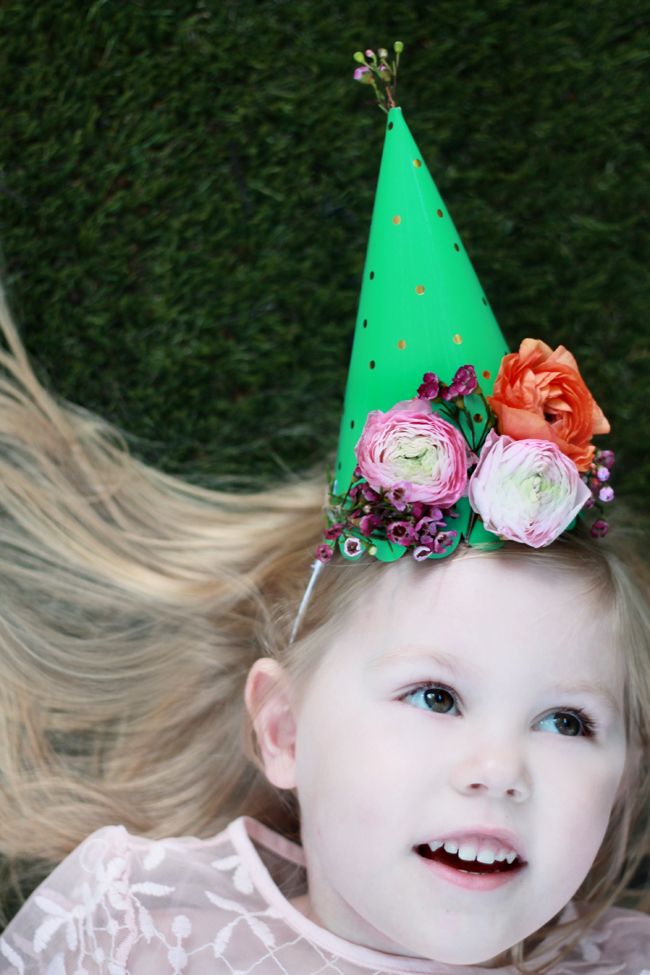 Floral Designer Lindsay Coletta
came to the rescue with these beautiful party hats! I knew what I wanted but I know very little about living flowers except for the fact that they are beautiful. Lindsay was able to create these using Pink Wax Flowers, Ranunculus & Zinnias. She applied a bit of hot glue to adhere the small Wax Flowers because they are so hearty & added a little
Floral Glue
for the Ranunculus & Zinnias.
We were both a little concerned with how they would hold up throughout the day, but they were amazing! All the flowers held up beautifully, with no refrigeration or water. In fact, the hat pictured above is still looking beautiful a week and a half later. The flowers are drying out obviously, but it is still so darling I think we may let it dry out & keep it under a cloche in her room for a while.
Unfortunately, Oh Joy's beautiful Gold Polka Dotted Hats are no longer available at Target, but the addition of florals would make a statement on any party hats.
Thank you all for the sweet comments on Chloe's Garden Party!!