The Shed: Paint it Black
Our little powder blue shed. I have hated this thing ever since we moved into our home almost seven years ago. It serves a great function for us as additional storage, but the color of it & the placement of it just never made any since to me. I am all for a fun pop of color, but this blue was just out of… well… the blue. I had always intended on painting it, but hand brushing this thing would not be fun.
Knowing how much I loved my little paint sprayer, I got in touch with
HomeRight
& talked with them about their larger model. Like the
Finish Max
, the
Pro 2800
is an Airless Paint Sprayer meaning you do not have to hook it up to an air compressor. I read the instructions, followed directions, added my gallon of Behr Outdoor Paint & went to spray the shed… & then this happened.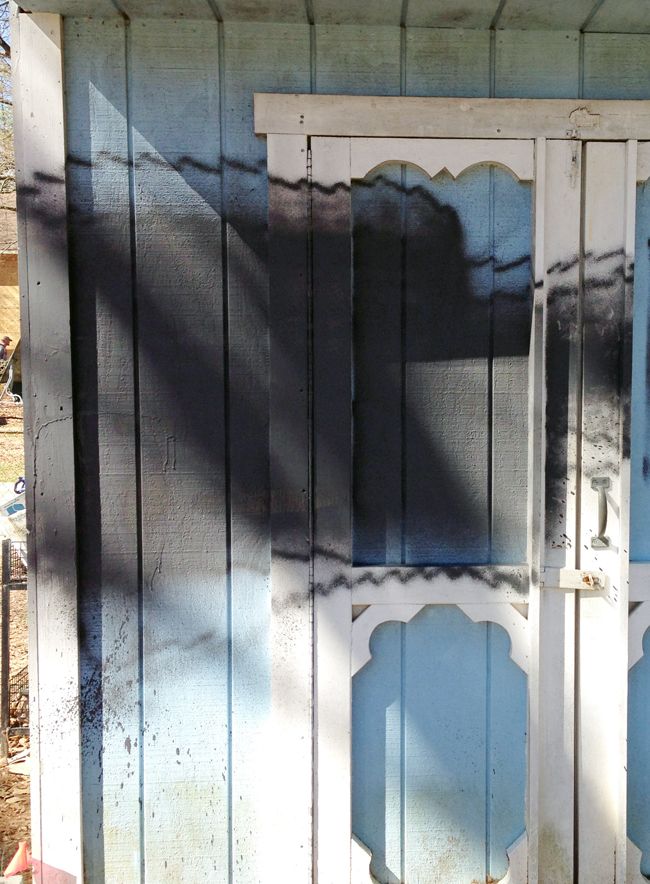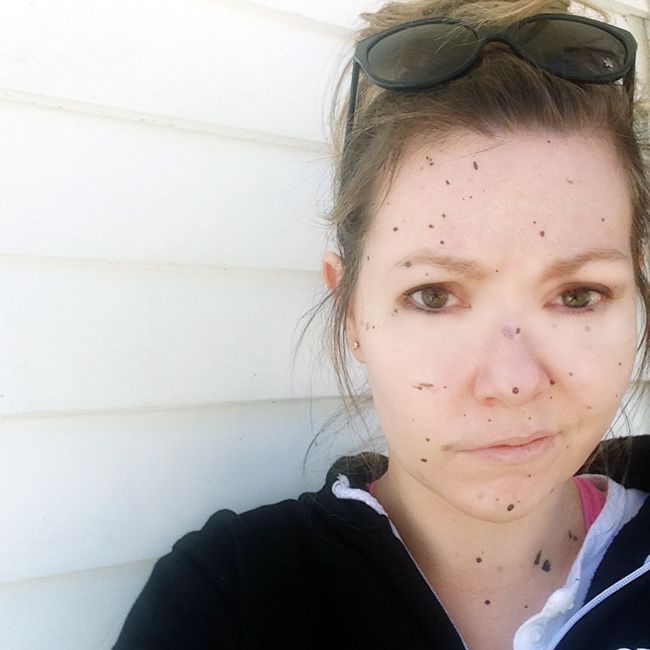 Womp Womp… well I thought this was going to be an easier process. After a conversation with their tech support (on a Sunday) we emailed them a few videos of what the machine was doing & we all determined I had a faulty spray gun. They sent me a new gun & I must admit… I was a little hesitant to try it the second time…
I kid you not, this is what the shed looked like ten minutes later (with the new gun!)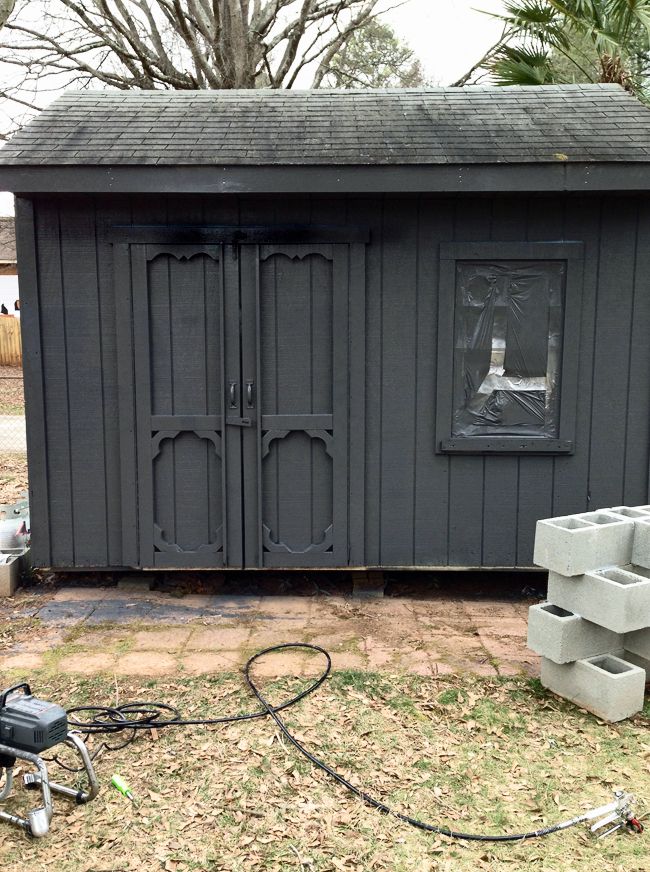 What a difference!!!! It went on like a dream & had great coverage with little to no drips. And there was hardly any overspray. (That big blob of black paint to the bottom left of the shed was from when the first gun backfired… not overspray)
I went back & added some white trim to around the door & window, intentionally leaving the additional door moulding black. I thought it was a little too sweet when it was all trimmed out.
A little window box & some landscaping really helped as much as the paint in terms of a transformation. I also pulled up all of the original pavers, and relaid them with a little space in between each one. The original layout had zero character, this solution remedied the issue.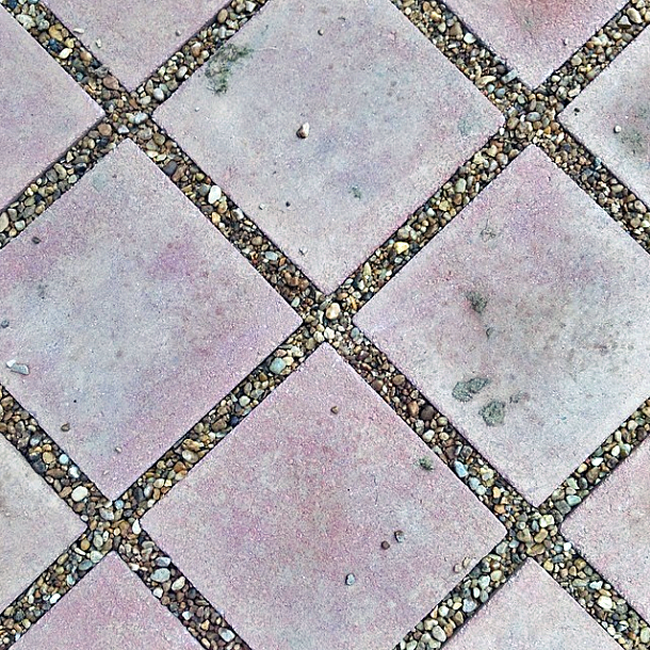 To lay the pavers, I first dug out my foot print & tried to level it as much as possible. I then added a layer of weed cloth & a few bags of sand (I used 5 for this project). The sand is the key to your success!! I skipped the sand the first go around & the pavers kept popping up when anyone stepped on them. After your sand is placed lay your pavers. I finished our look off with 4 bags of garden pebbles. I found a deck brush was the most successful tool to brush the pebbles into place.
This was what the pavers look like when they are dry. It's amazing how much darker & terra-cotta color they appear when wet (like the overall image.)
I never thought I would say this… but I love our shed now!! I'll share more about the plates with you tomorrow!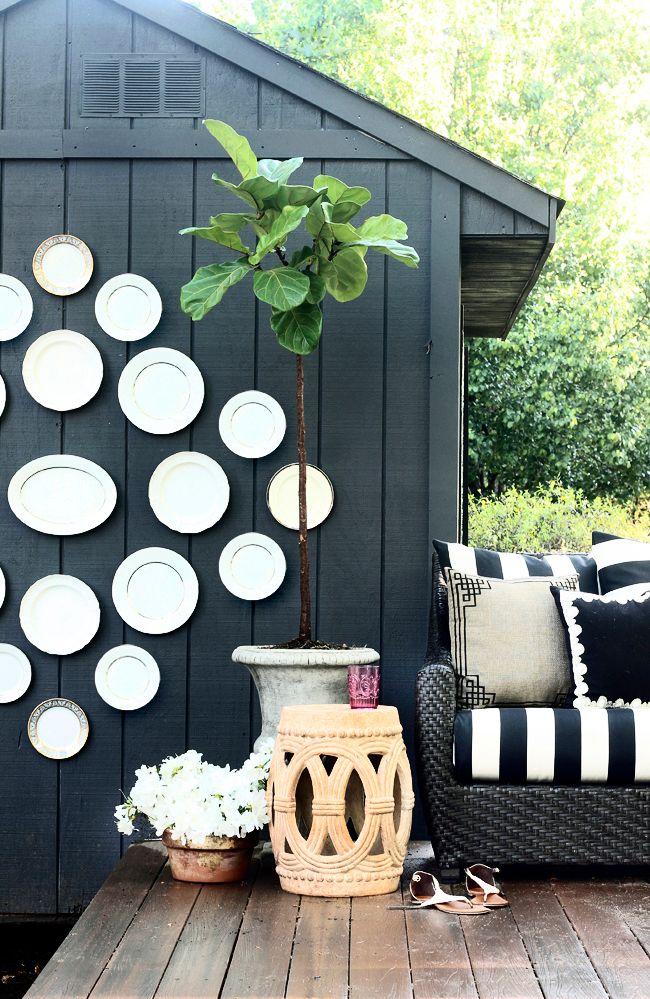 Thank you to HomeRight for providing me with the Pro 2800 Paint Sprayer.