Take Note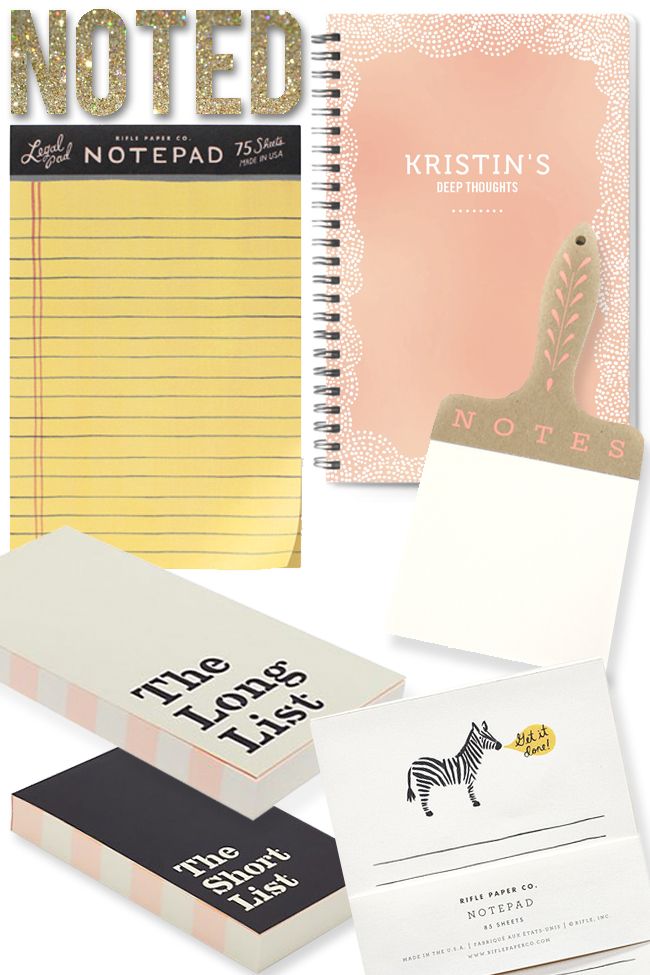 Phew… this past weekend was a mark it off the list weekend. You know, the kind of weekends where you right down all of your random To Do's & try to mark off as many as possible. My hubs & I are big list makers & with the patio project (reveal is soooo soon!!!) taking up all of our free time the past two months we have fallen behind on everything! Truth: Poor Chloe broke her Chandelier & has been without a light in her room for over a month. Parent FAIL! It is now fixed, but we all know that life gets in the way & sometimes you just need to write it all down to get it done. I love technology, but love the feeling of being able to cross of that project on a handwritten list so much!!
Here are some of my favorite little notepads for jotting down your lists of To Do's. All of these are well under $20 & perfect for the girl on the go.
Back with lots of fun stuff this week, so stay tuned!!
xo- Kristin