Outdoor Oasis Reveal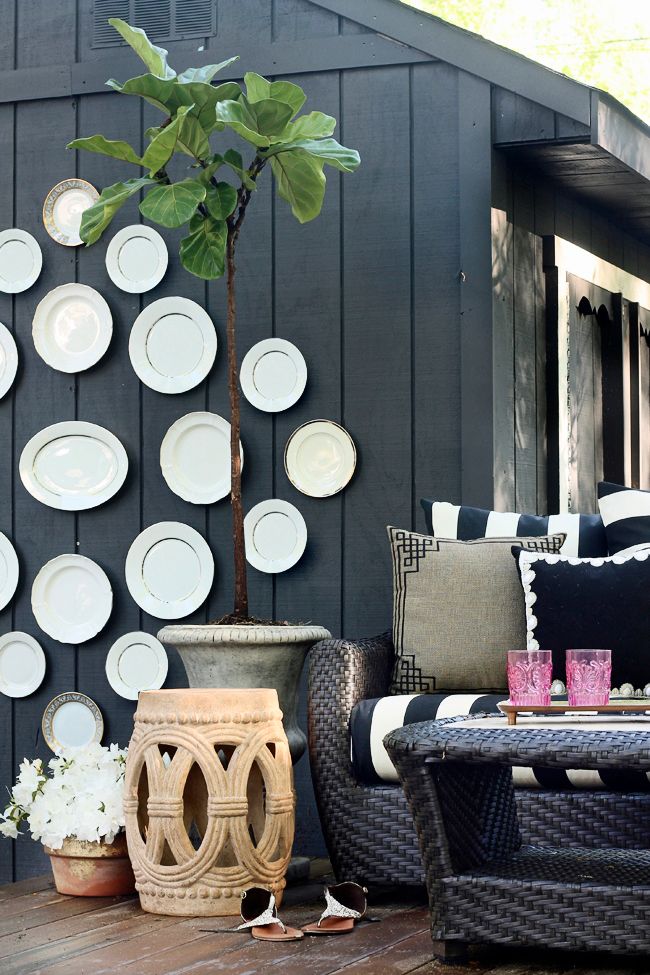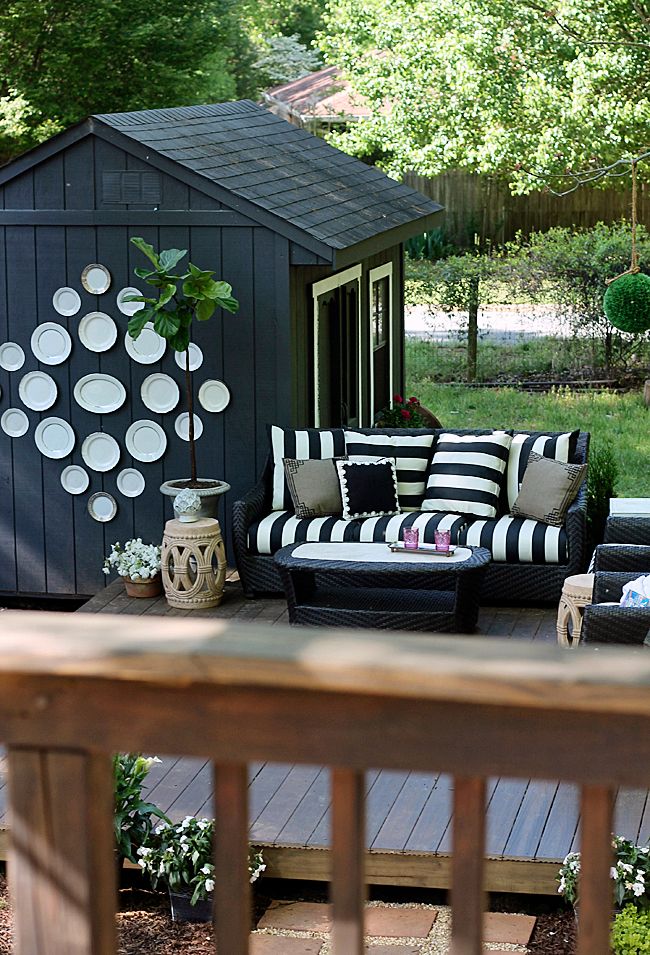 I have been literally DYING to share these patio pics with you all!!! We are so proud of our blood, sweat & tears that went into this. All of which were involved. I almost broke my thumb & stepped onto a screw in the process. Not fun. But the back breaking labor & a few minor injuries were totally worth it in the end.
Our backyard space was less than fabulous. More like a total bore, so after six years of not touching anything, down in this canopy of trees, we created a little outdoor oasis to call our own. While we still love dining & lounging on our top deck, it's so nice to be able to have a place to sit & relax while being down in the yard with Chloe. We can have some serious outdoor parties now!! Who's coming?!
I'll be sharing all the rest of the details here next week! We're talking shed makeover, upholstery, pillows, furniture, tree stump table… the works.
Big thanks again to the Home Depot for asking us & allowing us to make our patio dreams come true.
I hope y'all have a great weekend! I think you know where we will be.