Our New Sofa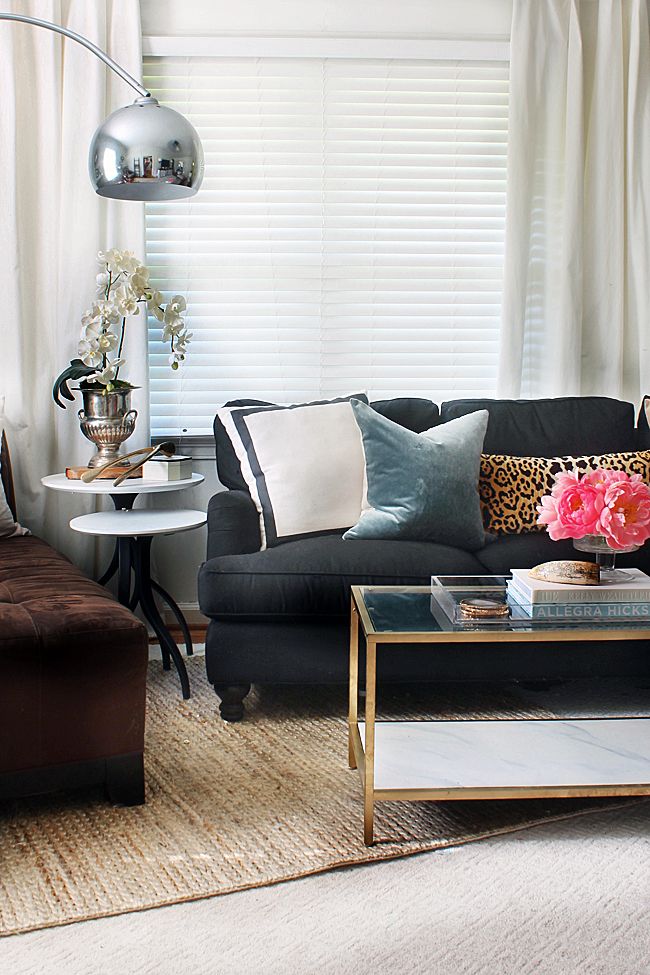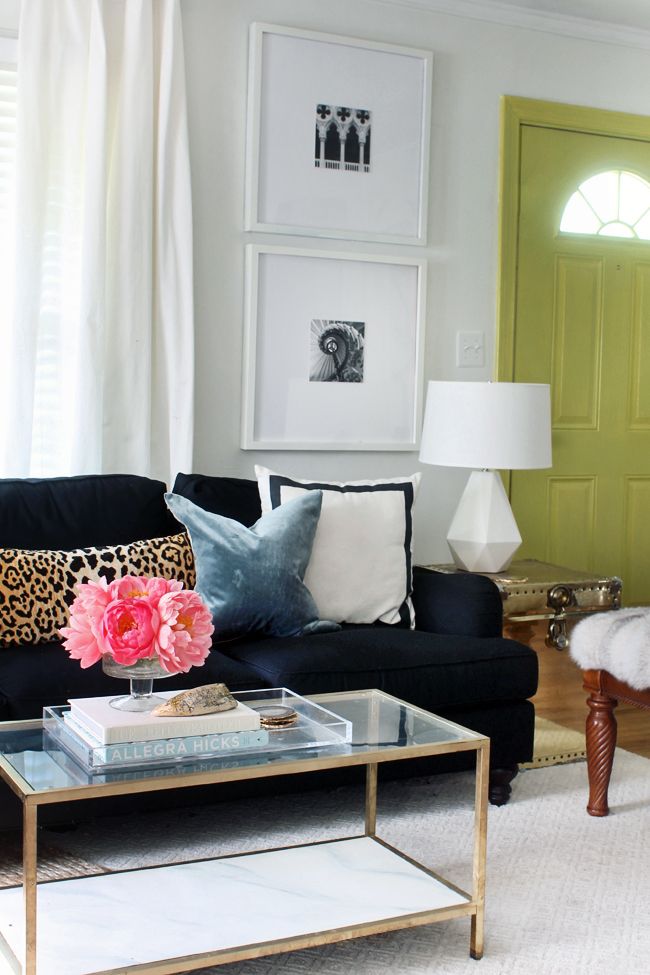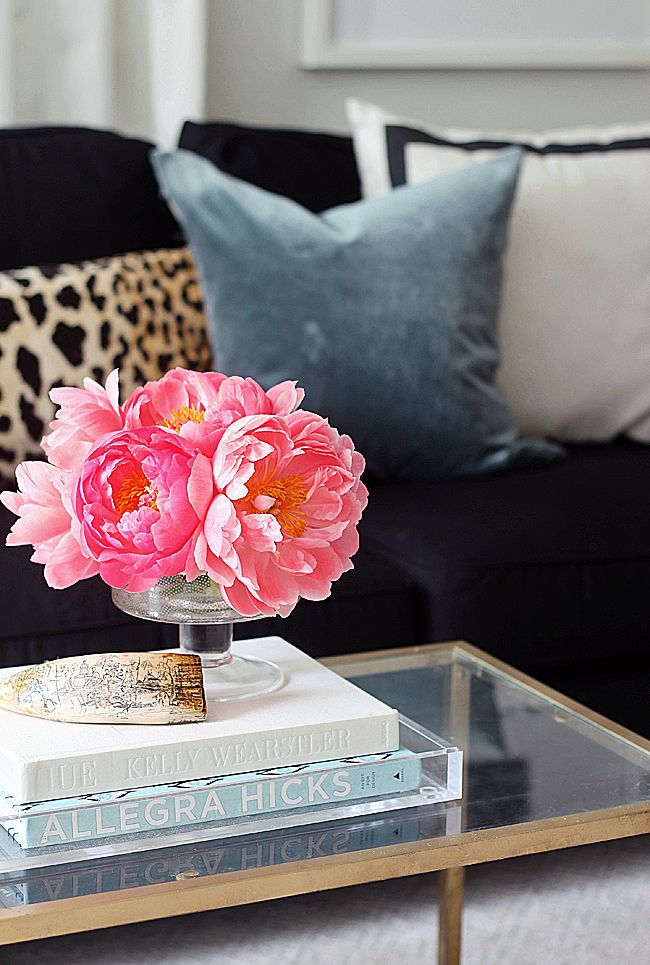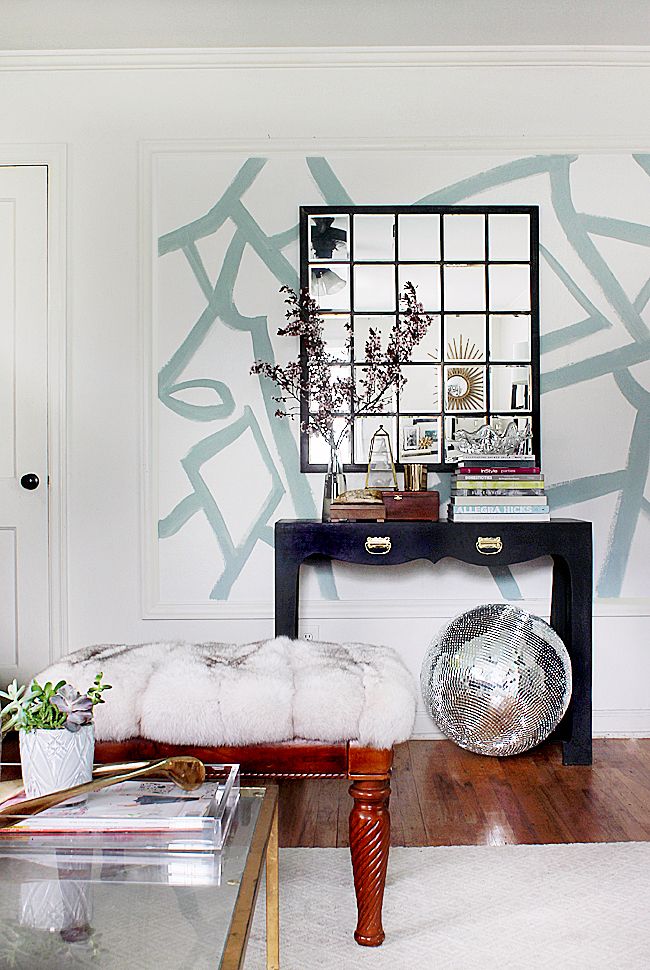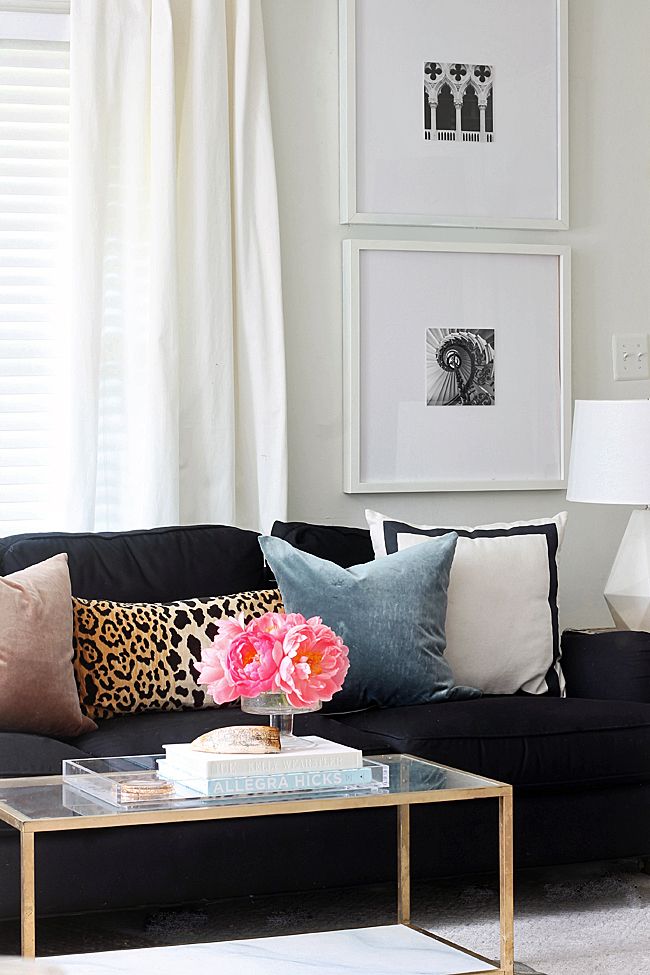 Considering we bought our new sofa six months ago, I suppose it is time to share it with you all. Goodness… talk about falling behind! I shared with you all multiple times my disdain for our large, overscaled, microfiber monstrosity of a sofa. We made the mistake of falling prey to the big box store set (while I had just begun design school) & have regretted that decision ever since. The sofa never fit properly in our long narrow living room. Not wanting to rush into another sofa purchase, I took my time looking for the right piece. Patience is a virtue… especially when working on a tight budget.
Fortunately, here in Atlanta we have not one but two Ballard Designs Outlets. They consistently have great finds & as they are one of my go to brands I know that the quality is there. I passed over a few options over the year, but one fateful day in December I stumbled across a perfectly scaled, tailored English Roll Arm Sofa in Black.
The Eaton Sofa
immediately caught my eye as a dark sofa was one of our major prerequisites & one of my husband's few requests. I loved the classic lines, simple details & the fact that it was already covered in Sunbrella Outdoor Fabric. This makes any spills a breeze to clean up & one of my favorite tips when investing in a piece of furniture. That was it. It was ours.
I love the fact that it fits so much better in our space. I have room for end tables on either side (not ever possible with the last one) & the room now feels larger with the appropriately scaled piece.
As it was a more proper scale, I was able to bring in additional seating with our
Fur Ottoman
(which is Chloe's favorite seat in the house). We also removed the second nesting table that went over our
coffee table
.
We still have the matching chaise from the old set, but I do not hate it as much now. I am even contemplating reupholstering it with a fun contrast tape & nailhead trim at the base…
What happened to the
spotted drapes
?!!! Well, after painting our
accent wall
, I decided that I liked that pattern better in the space & the drapes were swapped out. Along with the drapes, I shuffled the pillows around to let the living room flow a little better with our latest project (coming soon). The Orangerie pillows are very happy in my Office/Guestroom & will be making an appearance on here soon!
I hope you all are having a fabulous week!!