My Patio Style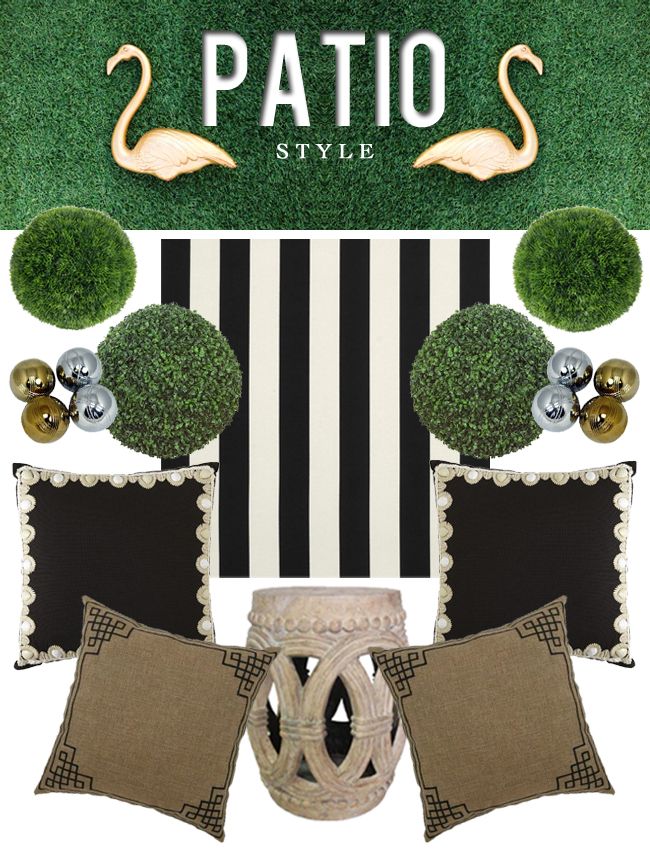 It's official. I have the best readers ever!! You all were so amazing when it came to the support & lovely comments for our new Outdoor Oasis. This was one of our most challenging projects, so your kind words made the work that much sweeter. Plus, we finally got to break it in on Mother's Day & actually sit down have a cocktail & just relax, if only for a minute.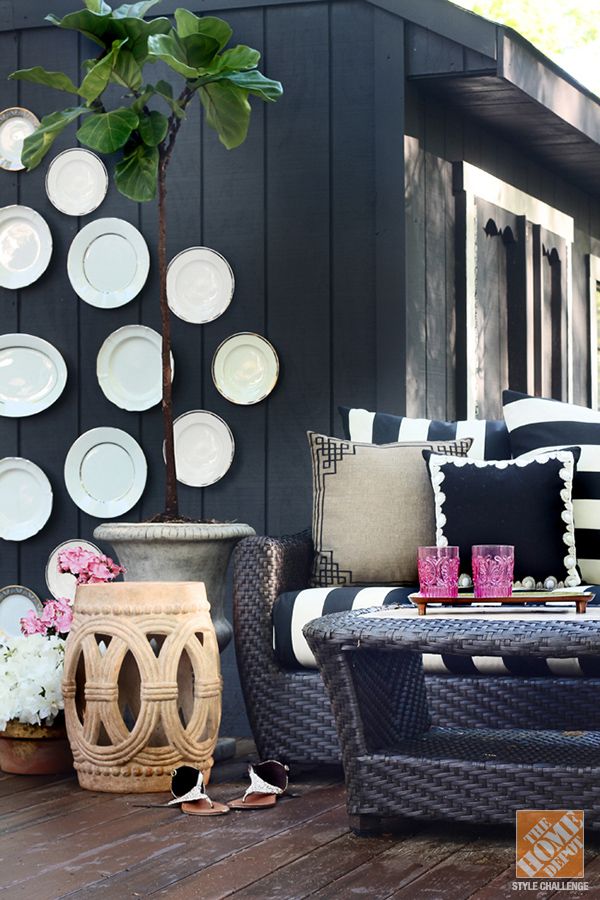 You know after each challenge I always share the dirt on where each & every item came from. This year is no different. Almost every single item did come from the Home Depot this year. Two of my favorite finds were the
Garden Stools
&
Embroidered Pillows
. They are both so chic & timeless.
Love
… The
beaded pillow
is an Indoor Pillow, but we can take it out on special occasions.
I wish I could say that I reupholstered the cushions myself, but I know when to say I can't do something. Sewing is definitely one of my weaknesses & with so many other projects going on I sent these babies to my favorite Upholsterer. I used the
Premiere Prints Outdoor Vertical Stripe Fabric in Ebony from OnlineFabricStore
. At less than $9 a yard, it really is a fabulous quality fabric & a really chic look. I akso wanted to switch up the tailored appearance of the sofa cushions & went with multiple knife edge pillows for the back. This completely transformed the look of the sofa & gave it the custom look I was going for. I love that when reupholstering you can create whatever you want.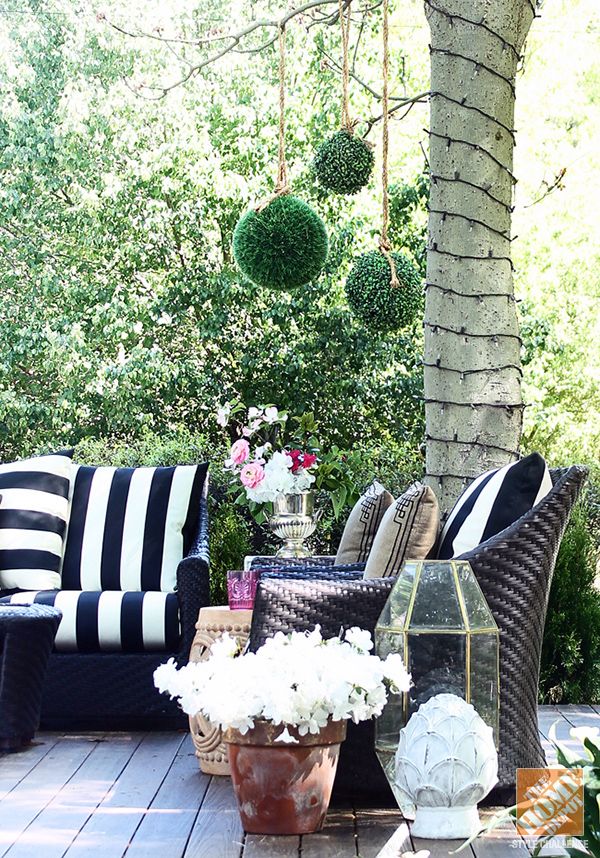 The Boxwood & Grass Orbs were such a find!! I picked them up at Homegoods & they actually light up. There is a battery pack on the inside that is a little difficult to get to, but totally worth it for parties. I simply tied on some generic rope from Home Depot & looped them over the existing tree limb.
The stone artichokes were also a great Homegoods find. And the large glass/brass lantern was one of those 90's foyer lights from Goodwill. I took out the lighting mechanism & plan to use it for large candles, or maybe even a terrarium.
I'll be back with more details tomorrow.

OnlineFabricStore.net did provide me with the fabric. But the opinions on the fabric are my own.