How to Style a Console: Part 1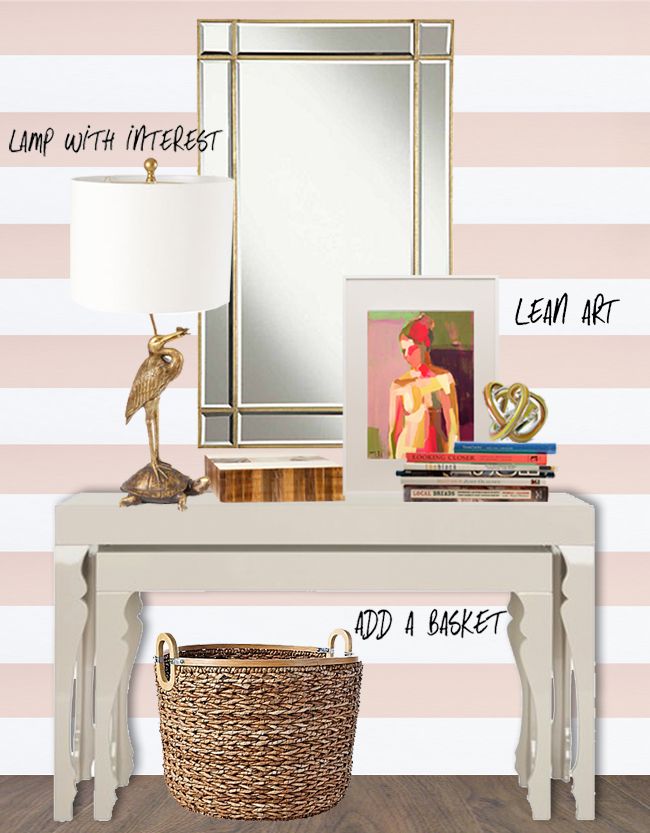 One Lamp…
The trick to styling a Console Table with one lamp is to create balance on the opposite side. By grounding the table with a large mirror you instantly have your backdrop. This could be a mirror (as shown) or a large piece of art, or even a framed piece of wallpaper or fabric. Leaning a significant piece of art or photograph in front of the mirror instantly adds an eclectic feel. It also provides you the opportunity to switch out the piece whenever the mood strikes without having to fill in any holes on the wall. When leaning a piece I like to either use a small easel or place a stack of books in front to give it a little more support. This also adds interest to your space. Placing an object on top of the books makes it feel purposeful & the addition of a little box provides you the opportunity to drop your keys, phone, etc… when you walk in the door. I always like to add a touch of real wood, if it is not included in the actual furniture. It simply adds a touch of warmth & richness to the area.
Here are some of my favorite examples of One Lamp Styling…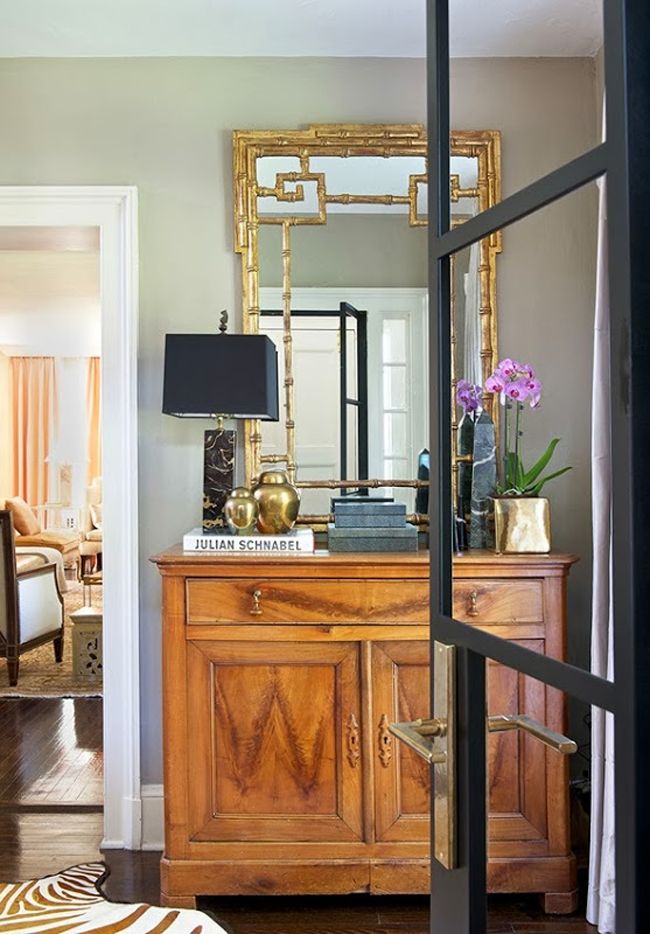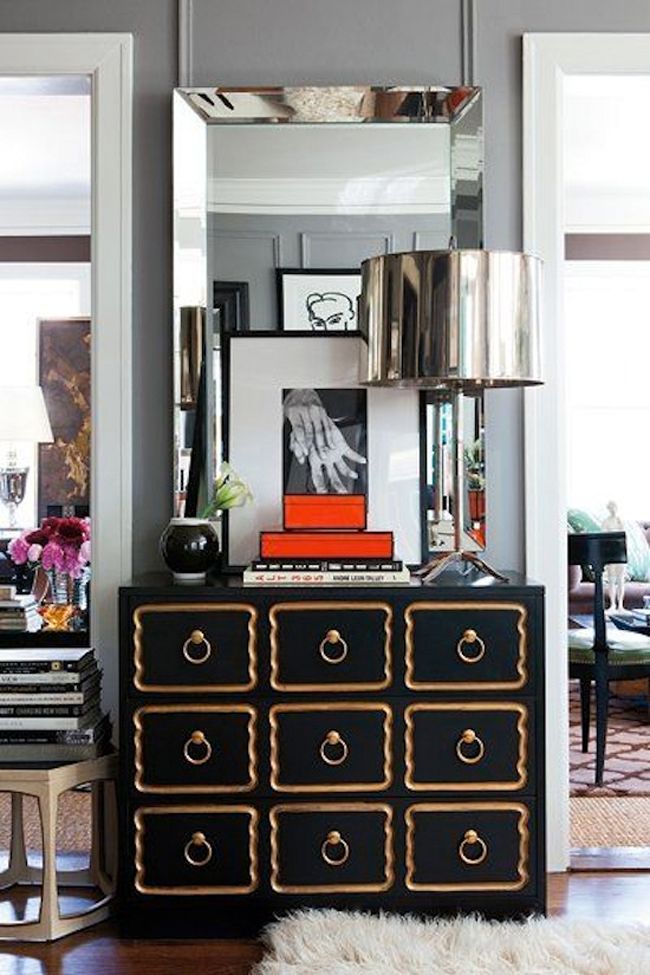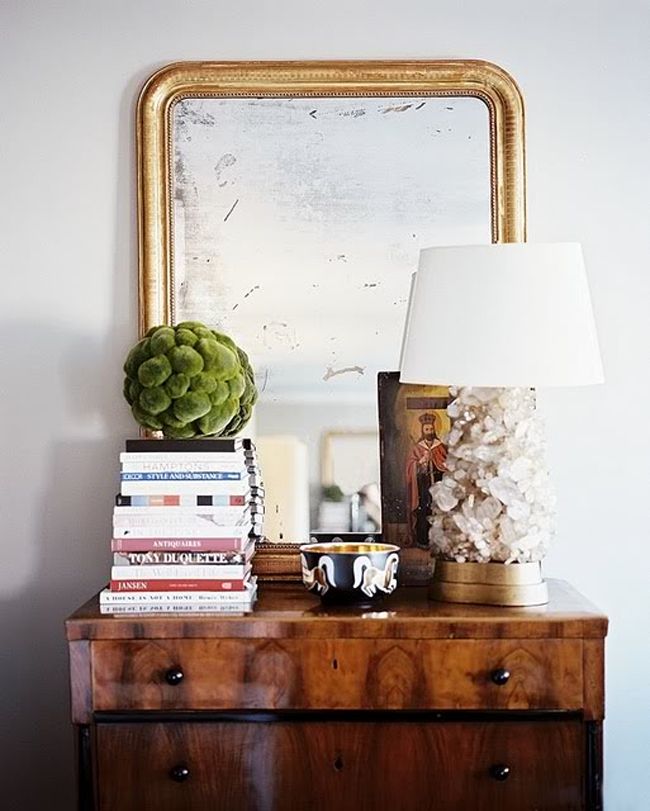 I'll be sharing more in this series throughout the next few weeks, breaking down the tips & tricks to style your home the way you want it.