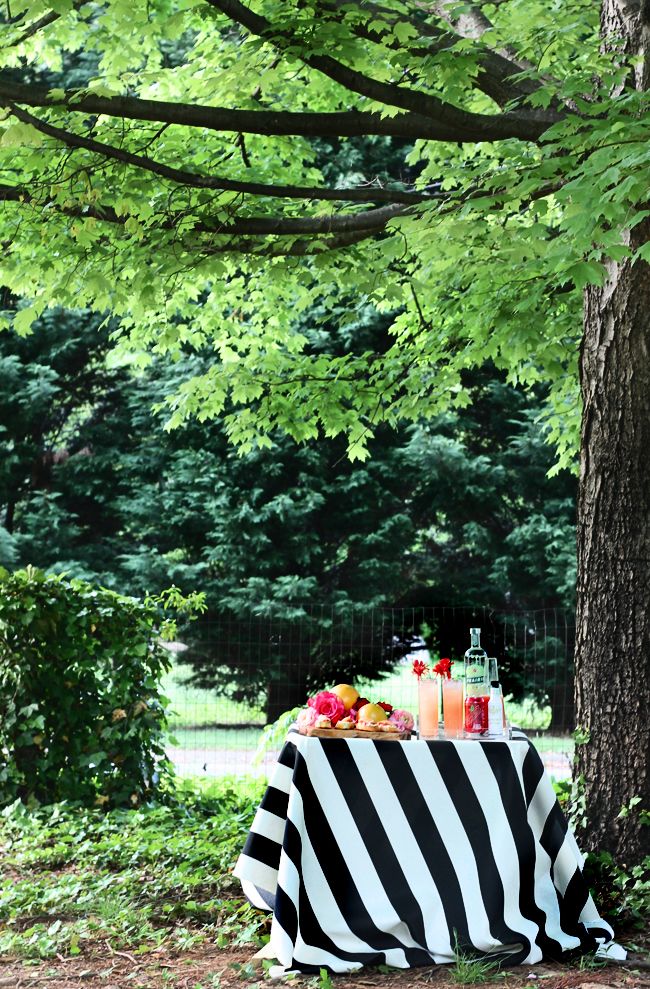 Y'all know I am a girl who loves a challenge… so when
Zevia
, the Zero Calorie Soda sensation, approached me about creating a bar scene & a cocktail based on one of their sodas, I jumped at the chance.
As we are quickly approaching the warmer months I wanted to create a light & refreshing cocktail (& vibe) that would be perfect for sipping during one of our outdoor parties. Luckily for me, I received the
Grapefruit Citrus Calorie Free Soda
which paired perfectly with my vision.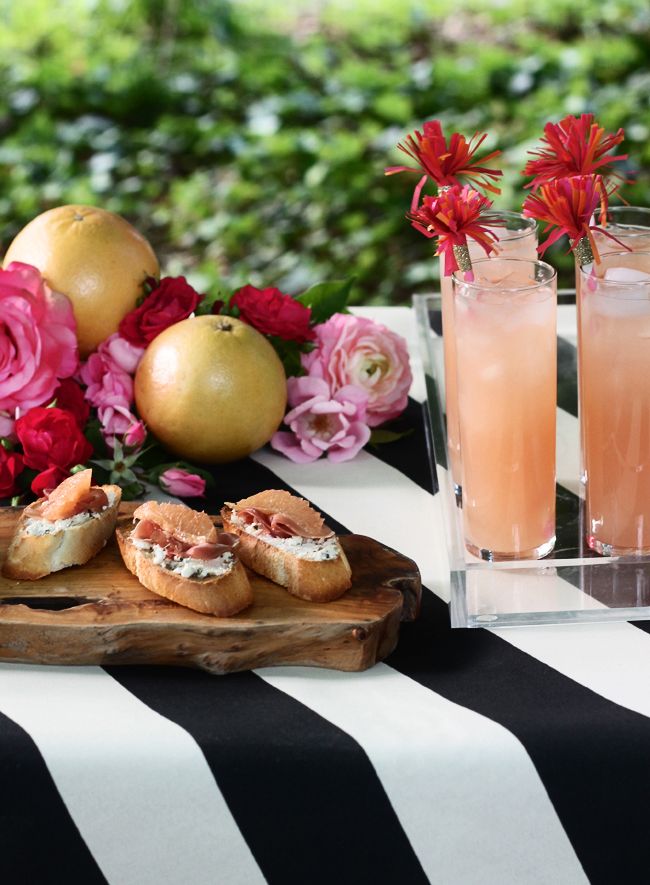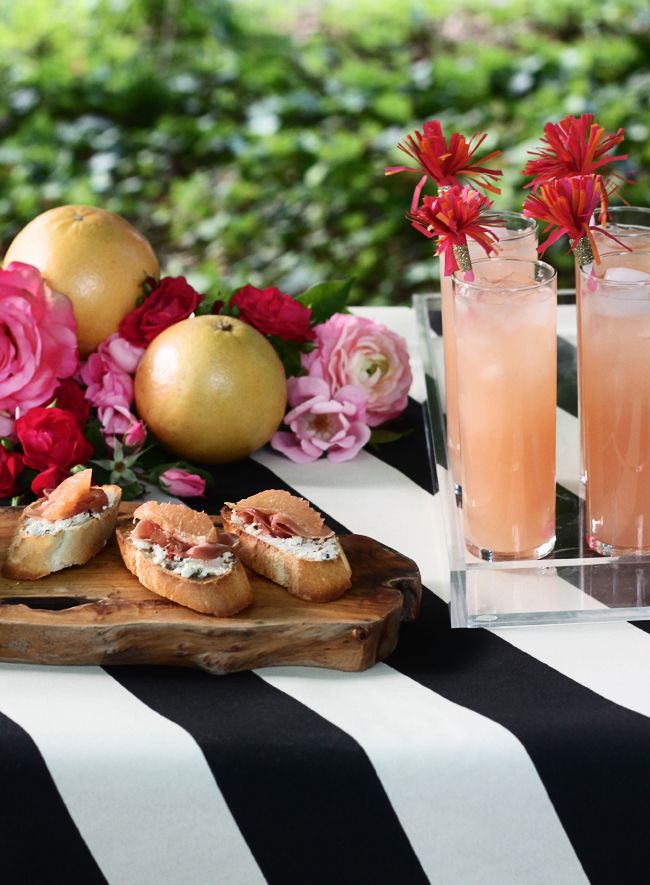 When having an outdoor soiree, I love to set up stations around the entire area to keep my guests circulating. Not all congregating at the one food table. Simply placing extra folding tables draped in tablecloths (extra fabric or sheets) makes the party cohesive & dressed. Not thrown together. Tip: You can also tape a few quarters to the inside corners to help weight the tablecloths down.
I was so inspired that I not only created a killer cocktail (IMHO) the Grapefruit Gin Fizz, but I also paired it with the tastiest of appetizers. Sure to please any Summer Guests.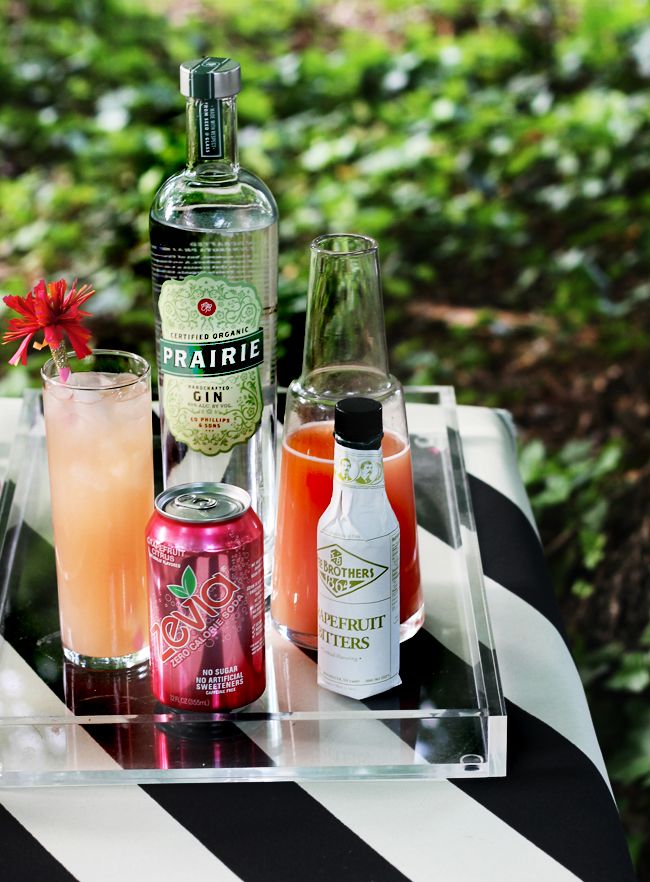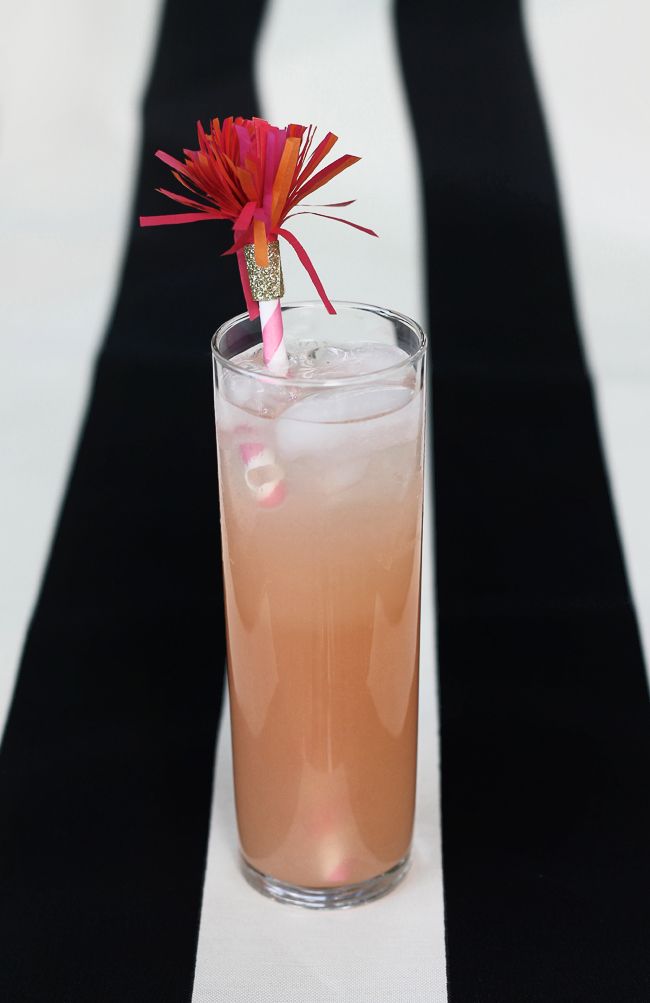 Grapefruit Gin Fizz || the how to
1 oz. of Gin
2 oz. Ruby Red Grapefruit Juice
2 tsp Agave Nectar (or refined sugar)
dash of Grapefruit Bitters
Pinch of Cayenne Pepper… trust me!
Pour all ingredients over ice & stir. Sit back & enjoy!! By the way… if you aren't a Gin fan (my personal fave) this cocktail also works really well with Vodka.
Drink Stir Tutorial || here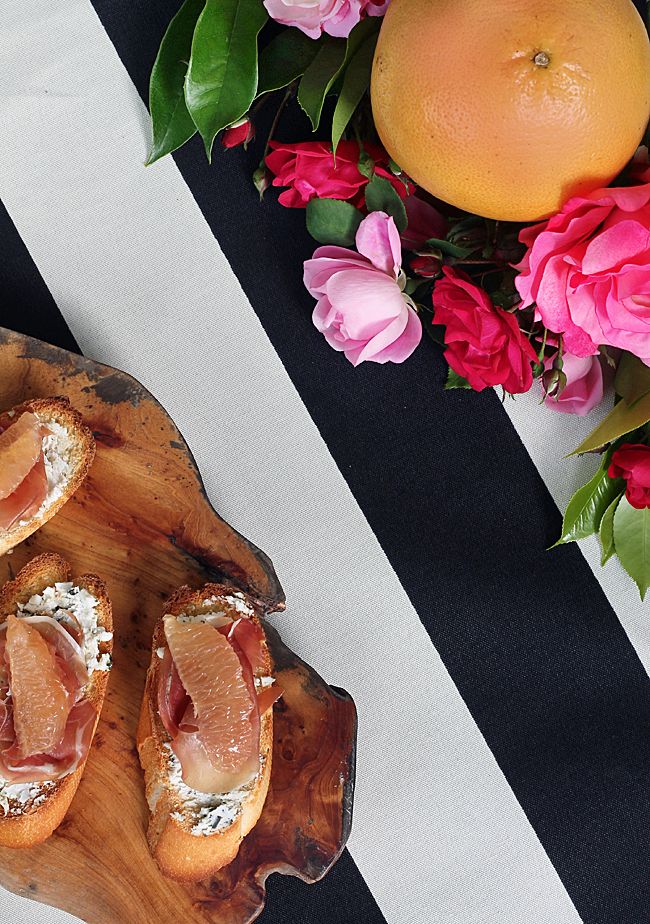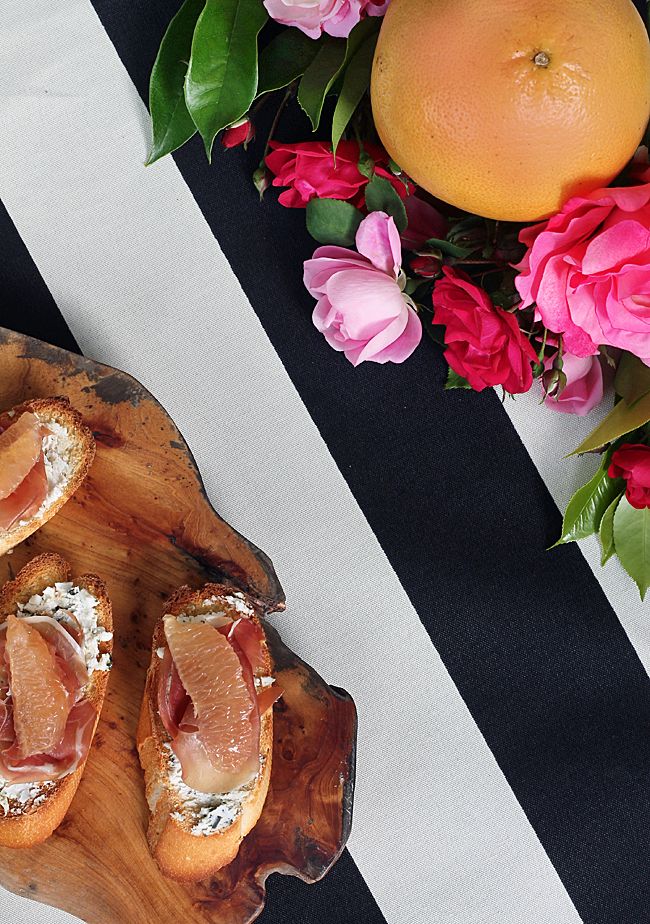 Grapefruit Bruschetta || the how to
1 Crusty Loaf of French Bread
Herbed Goat Cheese
Prosciutto
Grapefruit Segments
Slice your bread (on the bias if you want to be fancy) & place in the toaster oven or broiler until just a little color appears. Smear on your Herbed Goat Cheese, add a piece of Prosciutto & top with a Grapefruit Segment. Seriously, this appetizer could not get any easier.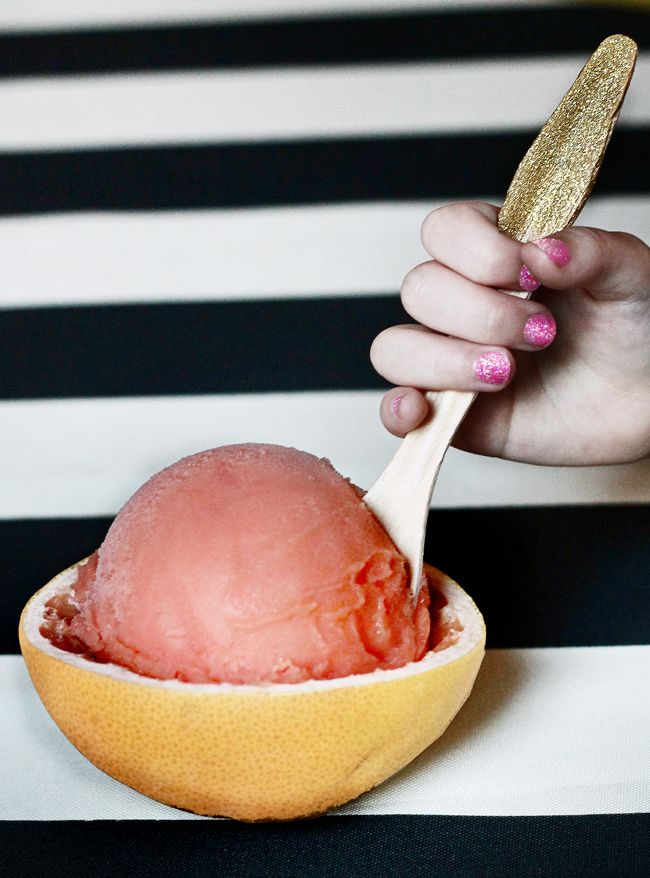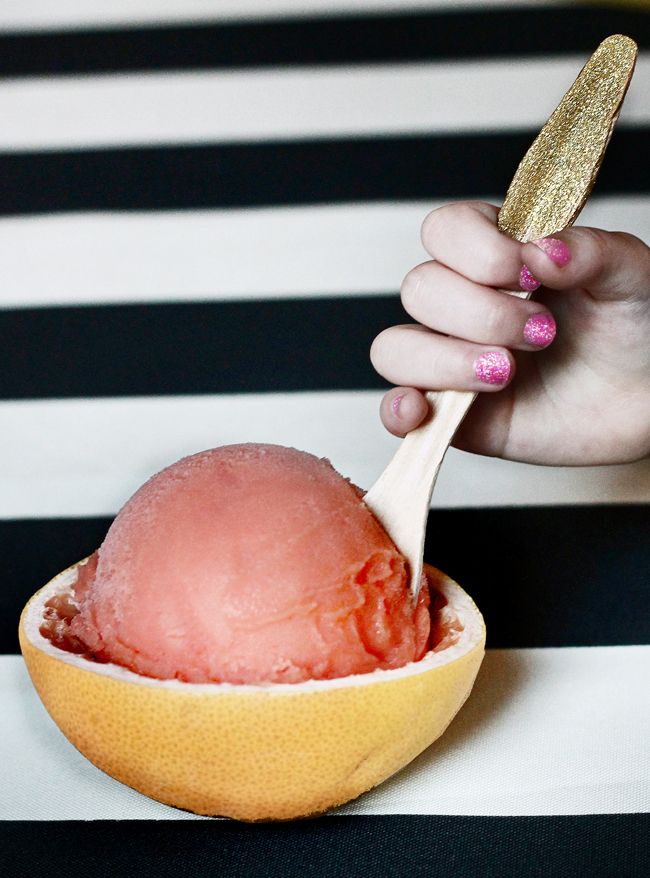 Not to be left out… Our little one got in on the action too. I used the leftover grapefruit halves as bowls for some Grapefruit & Blood Orange Sorbet from our local market. My tip is to freeze the halves so they have more structure & help to keep the sorbet cold!!
Now it's your turn to party!!
Zevia
is hosting a Pinterest Contest for all of you. The prize… $500! That could surely help you throw a killer summer soiree! To enter simply follow
this link
& complete the following:





This post was Sponsored by Zevia, but all images, recipes & images are my own. And special thanks to Susty Party for the Pink Straws & wooden Spoons!!