DIY Tassel Drink Stirs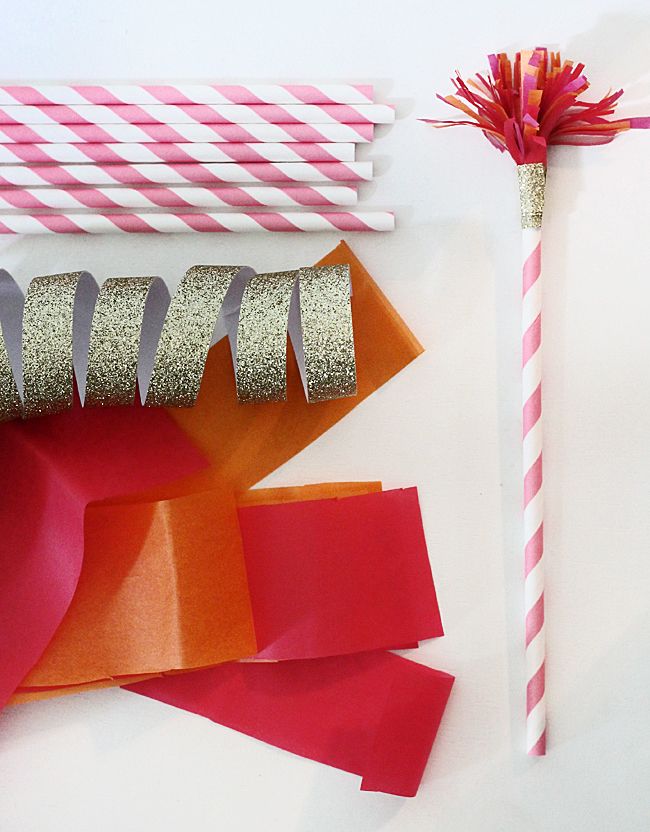 materials ||
Glittered Tape from the Craft Store
Strips of Tissue Paper
instructions ||
Cut your tissue paper into 2″x10″ Strips & layer three sheets together. I used multiple colors in mine.
Wrap the tissue strips around the end of your straw, extending the majority of the paper past the end.
Attach the tissue with your Glittered Tape.
Take a sharp pair of scissors & insert them through your tissue paper tube & clip multiple slits until you create the full tassel you desire.