Sconces are up // Tassels are hung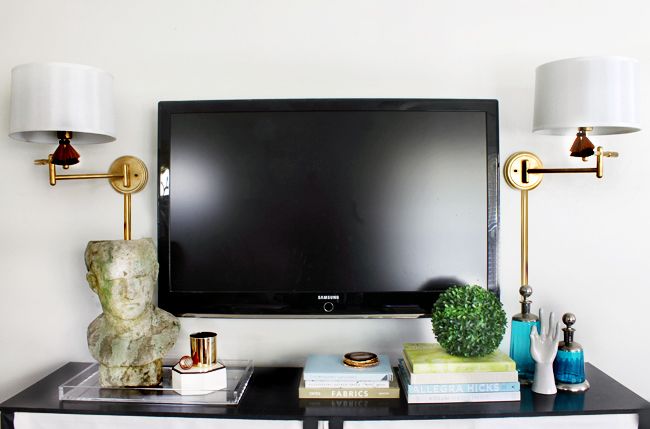 Ever since I added our new Wearstler wall I have been editing the rest of the living room. Plus, back around Christmas time we had a candle catastrophe. I was burning two smaller (very expensive) candles (with the wicks trimmed before burning!) & after only an hour or so everything was covered in soot. Shelves, walls, furniture… not good. You could see the outline of every frame on the wall & the worst part was that our Horse Print was now ruined. The smoke seeped into the frame & covered the mat & image. Sooo long story short, I have eliminated the majority of the art in the space & I am starting from scratch!
After removing the frames & scrubbing the wall behind the TV, I had a giant blank canvas. Feeling a bit gallery walled out right now, I decided to use the
two sconces we painted gold
from Chloe's room since we have yet to turn them on in there. Obviously they weren't needed. In here however, I have always struggled with lamps on this console. They always seemed to be in the way. This was the solution I needed!! They provide ample amount of light in the space without making our living room feel like a lamp store // with a different lamp on every surface.
There will definitely be the addition of some artwork down the road, but for now I am just going to let that happen instead of forcing it with something I feel kind of eh about. Patience is a virtue I lack… most of the time. Something laid out like this I think…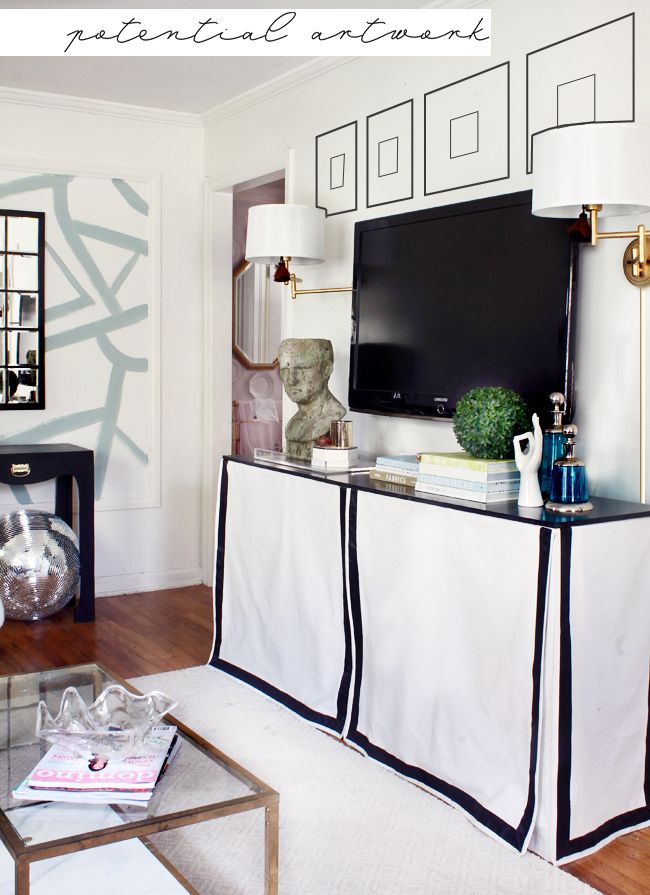 But for now I am having fun accessorizing my new sconces (& my new hand sculpture from my Creating with the Stars partner,
Bliss at Home
! xo) with
these
!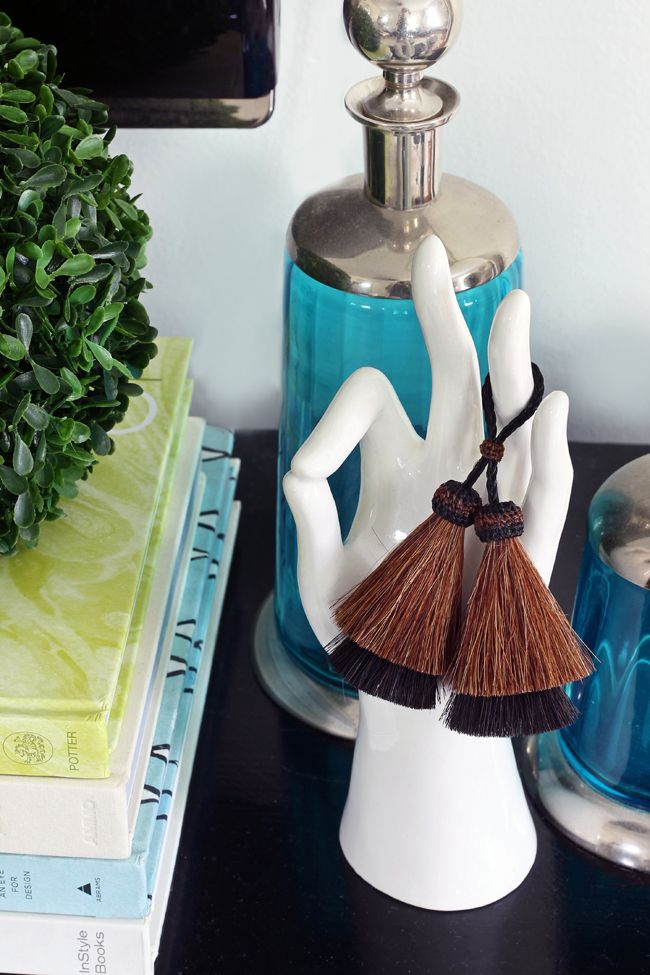 These little beauties are
horse hair tassels
& are meant to adorn a horses mane. But I thought they were chic enough to bring in from the barn. They come in a variety of
vibrant colors, shapes & sizes
. The best part, the price. These were only $11.99! Here are a few of the colors below: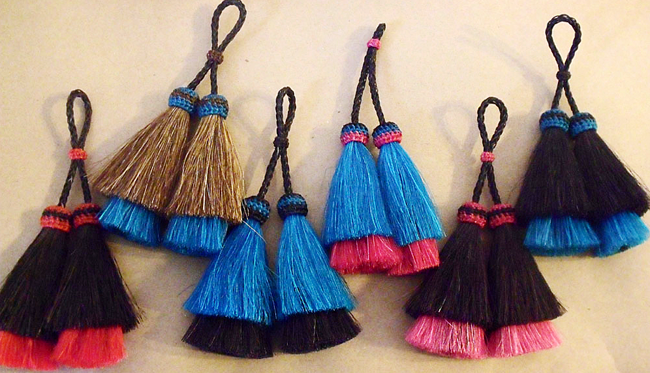 I think these are crazy fun & could see about a thousand applications for them. The best part of adding them to our sconces is we are never blindly feeling around for the toggle switch anymore. Now that the tassel is hanging from them, we can easily switch them on & off. It's the little things people.
And btw, I was scared they would smell like a barn, so much to my surprise they have zero odor. Bonus.
x o – Kristin