DIY Succulent Planter // $100 Giveaway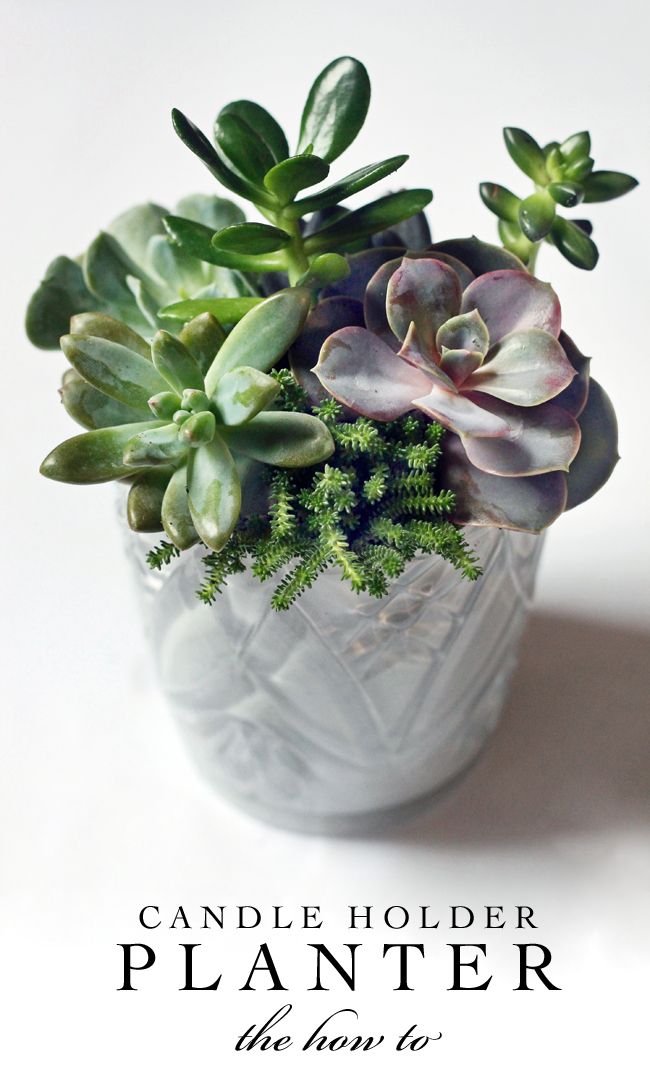 I don't know about you all, but I buy candles not only for their wonderful scents but for their beautiful holders. (
And in the hopes they don't leave soot all over my living room…
) If it's between a little metal tin & a cut glass jar, I am going with the one in the cut glass jar. I suppose this is because I know that a candle's life is sadly fleeting & I know that after the last flame has been blown out I can continue to use the pretty package as a gorgeous pencil holder, a great cup for displaying my favorite stainless steel straws or in this case a lovely little planter.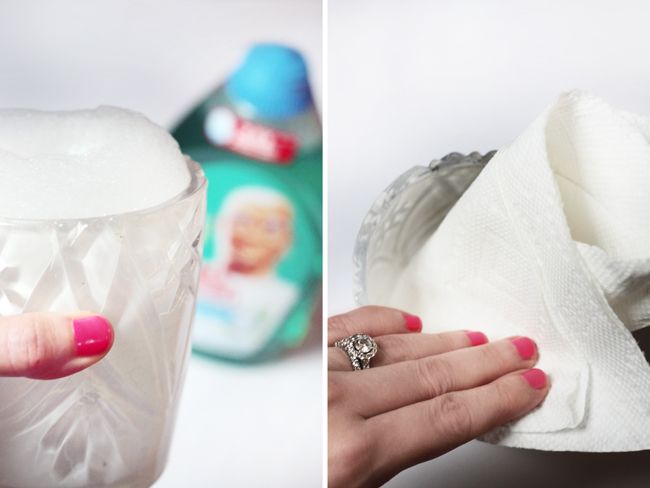 First things first… Removing the wax. After your candle has melted, take a knife & score the bottom of the wax down to the base of your candle holder. Then fill the vessel up with hot water & let sit. A few minutes later your remaining wax & wick will float to the top. Voila!
Rinse your newly candle free container with some warm sudsy water. I like using Mr. Clean with Febreze as it is super concentrated & does most of the work for me. Dry it out with some super absorbent Bounty Paper Towels & then you are ready to start planting.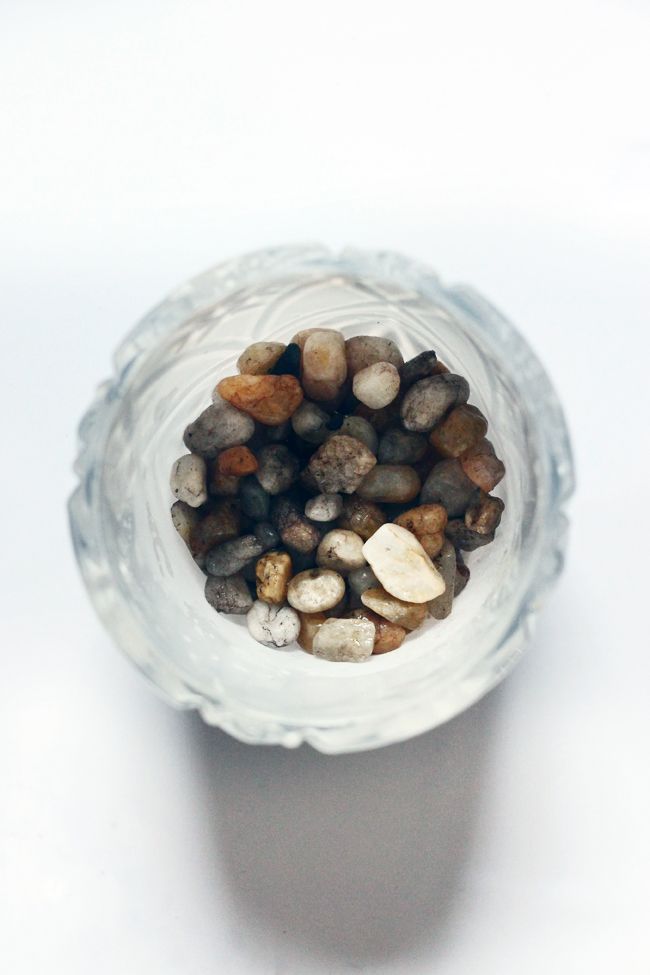 As most of these containers have no holes in them, I recommend using a small layer of rocks in the bottom for drainage. This will keep your soil from sitting directly in any water. Luckily I had some extra rocks lying around as my daughter likes to collect them when we are playing outside. Otherwise you can pick up a bag of gravel at the Home Depot for a few bucks.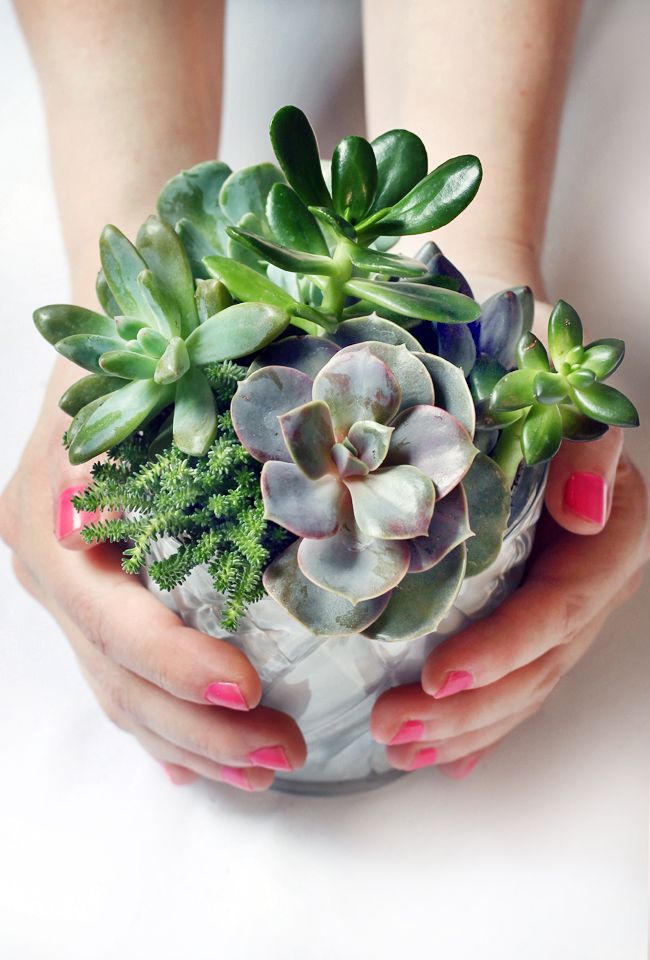 Layer in your soil & add in your favorite succulents. I like using Cactus Soil as it maintains a better moisture level for these little lovelies.
They instantly add a little feeling of Spring to any interior & require very little maintenance. I have my best luck when I ignore them & then lightly water when I think to myself "Oh the Succulents!" Same goes for my Fiddle Leaf Fig. It's not a scientific method by any means, but it works for me. If I over think them, I over water them. And then they hate me! lol
While I adore Succulents… they aren's quite as fragrant as flowers. And in our home, we could always use a little Spring Renewal, I like to use Febreze Air Effects to help breathe a new life into our home.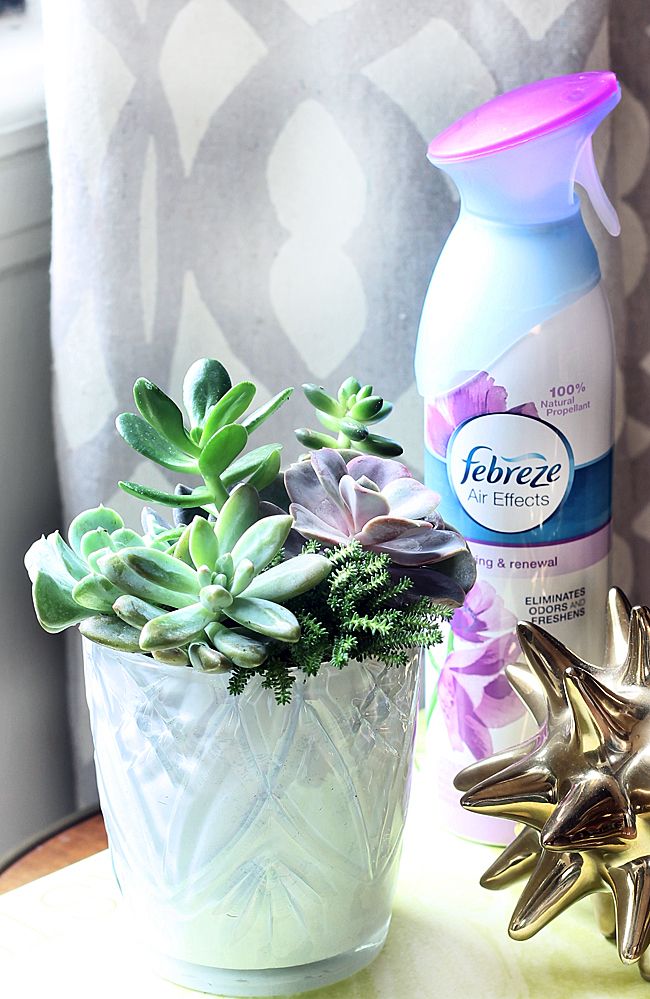 Now is your chance to Bring in Spring to your own home! Enter the Rafflecopter contest below for a chance to win a $100 Home Depot Gift Card along with a few helpful P&G Products to start your Spring Cleaning.
x o – Kristin
// this is a Sponsored Post by Proctor & Gamble & the Home Depot. I was compensated, but the opinions & images are my own. //