My Hand Painted Wearstler Wall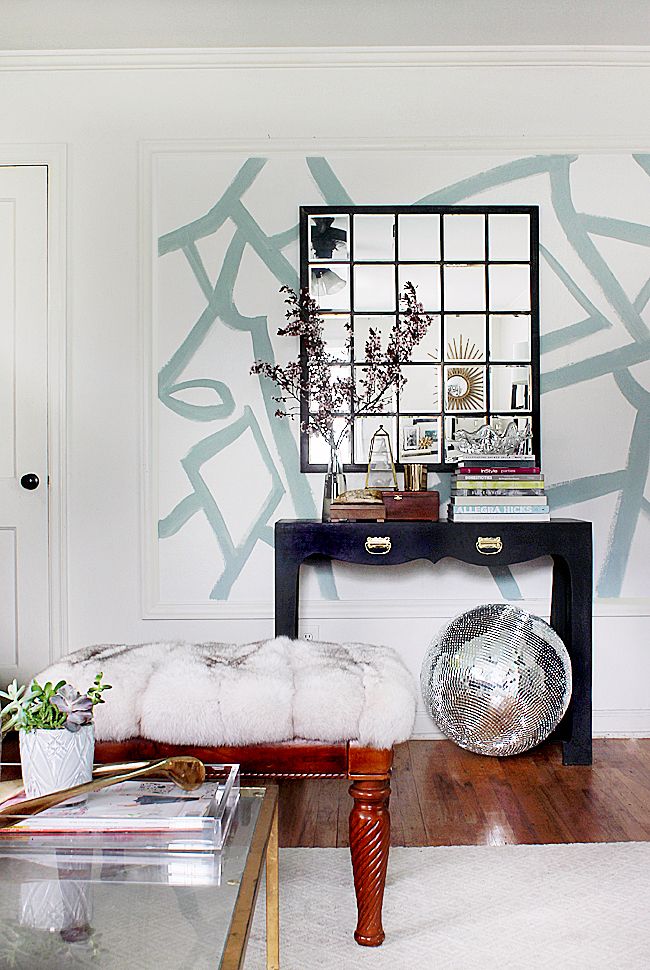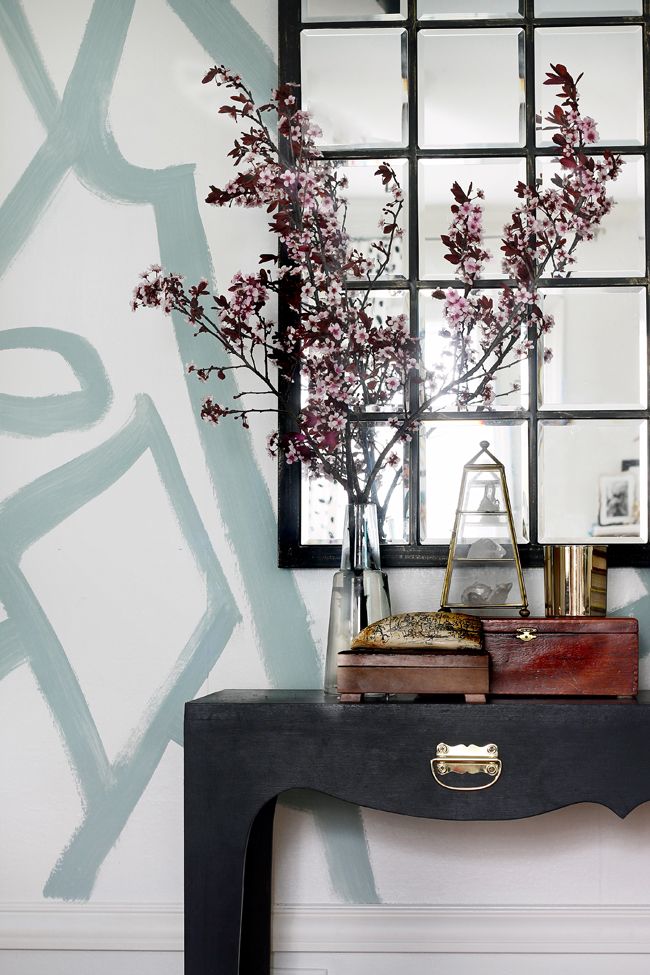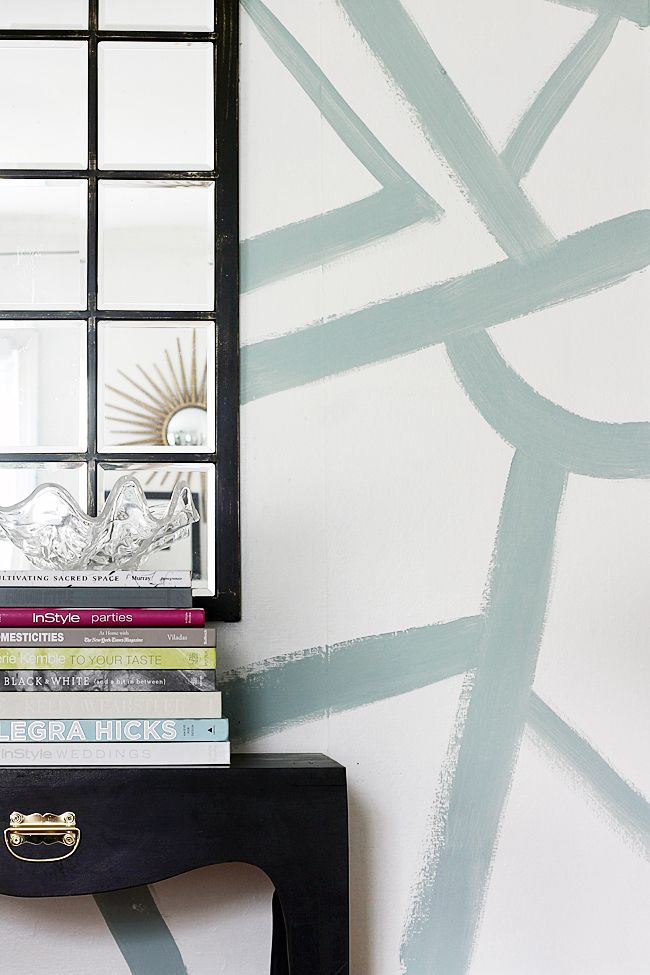 I've said it before, & I will say it again… I have a major design crush on Kelly Wearstler. I love how she can throw inhibition to the wind & create eclectic magic in everything she touches. When I saw her hand painted foyer years ago I fell in love. And this picture is pure brilliance if you ask me.
image via Vogue
Well after discussing with a client that paint is just paint & there is no need to feel paralyzed by it, I led by example. I literally grabbed a pot of DecoArt Paint I had lying around, picked up a paint brush & attacked my living room wall. Five minutes later I had a completely personal artistic statement wall. What I love about it is that it is the art in the space. It draws the attention, but by using this Jade-ish Blue color I feel the end result is much calmer than Kelly's Coral.
So while this haphazard painted technique might not be your style, (I get that!!) the end result of this was to inspire my client & you all of course that paint is just paint. It can be so transformative in a space… but if you hate it, you can simply paint over it.
Some of you were asking for a tutorial for this… but it literally was just a standard 2″ Paint Brush & some extra paint I had. I didn't plan it out. I didn't think it through. And I think it is better in the long run that I didn't.
I hope you all have had a majorly fabulous week! Who is ready for the weekend??!! I know I am. Hoping to snag some shots of our new sofa (that we got three months ago!!) & our newish layout this weekend. As you can see, we were able to pull in our
fur ottoman
to the space & it has become the perfect extra seat in our little space.
x o – Kristin