DIY Fancy Drink Stirs
I am fortunate enough to be helping one of my dearest friends plan her Spring Wedding which is quickly approaching! After a few schemes, we landed on a Coral Ombre color palette with touches of Gray & Silver.
So when it came time for the signature cocktail decision, she knew she wanted these Cocktail Stirs from the creative minds over at Martha Stewart. But in silver… a few Etsy shops carry them, but they are so inexpensive & too easy not to make. Seriously, no one can mess these up!!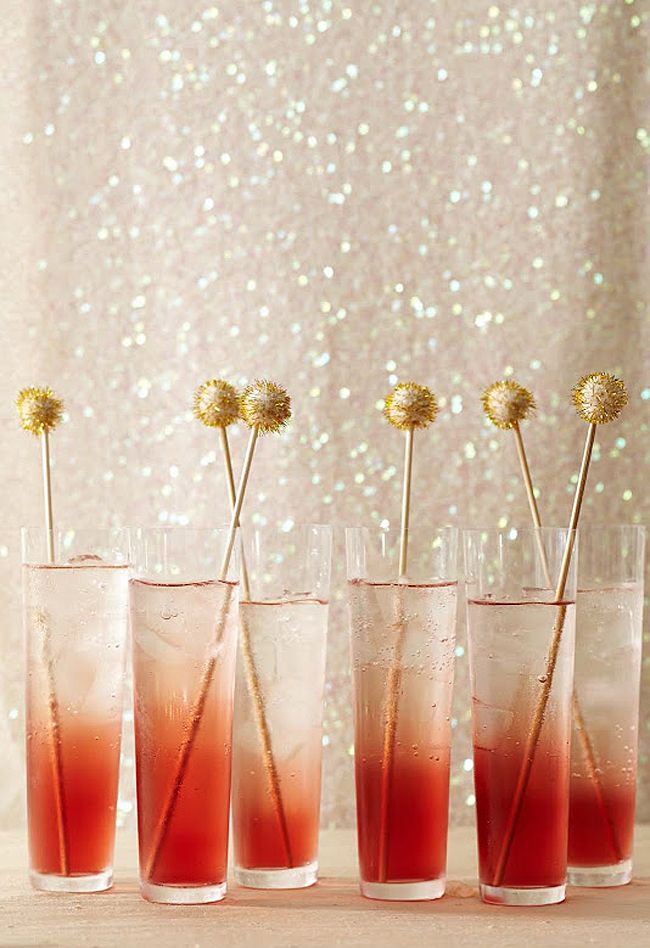 via Martha Stewart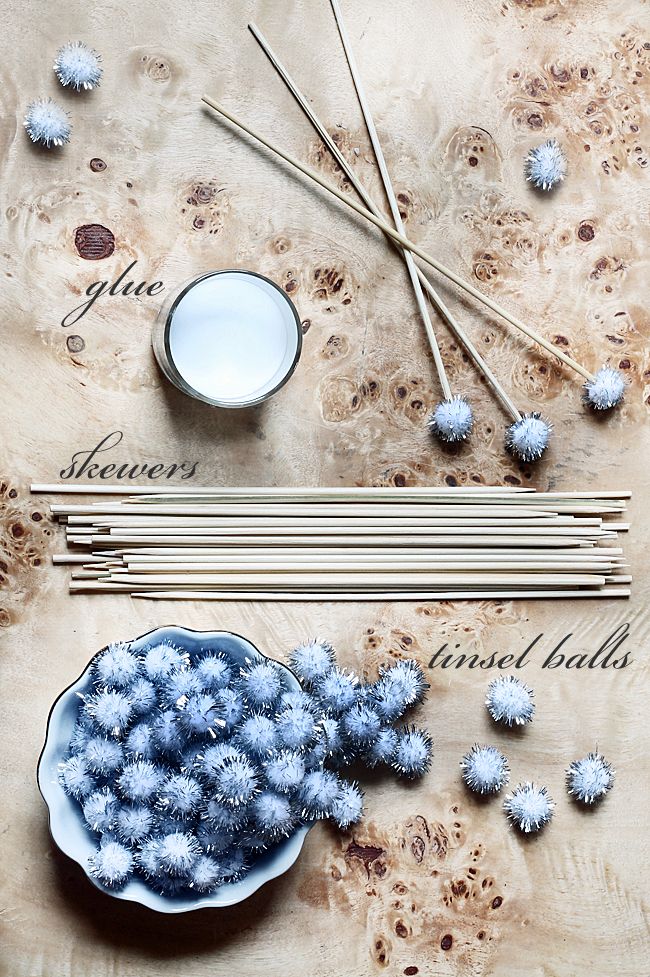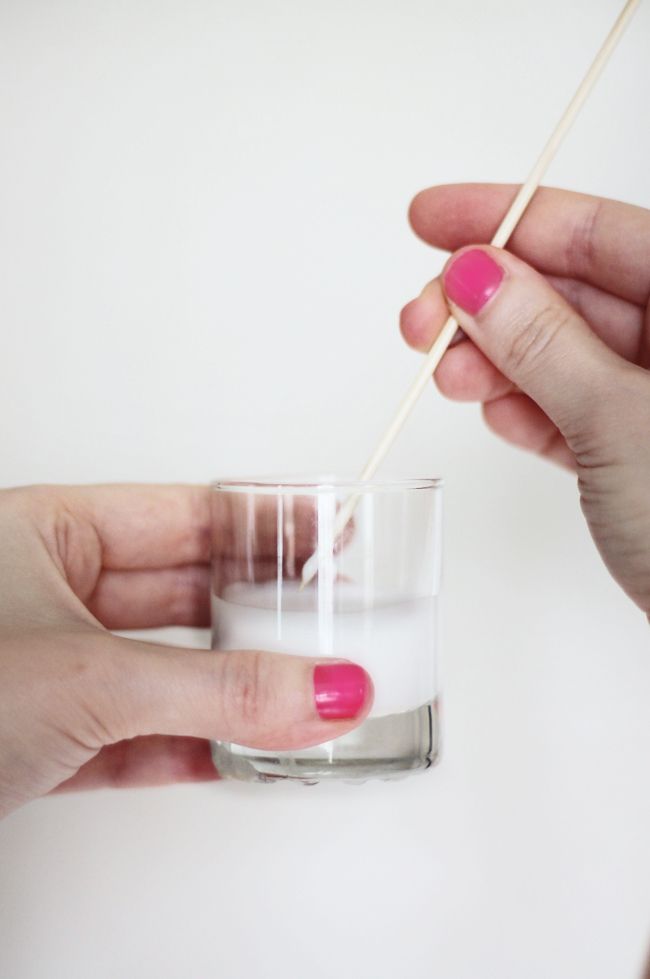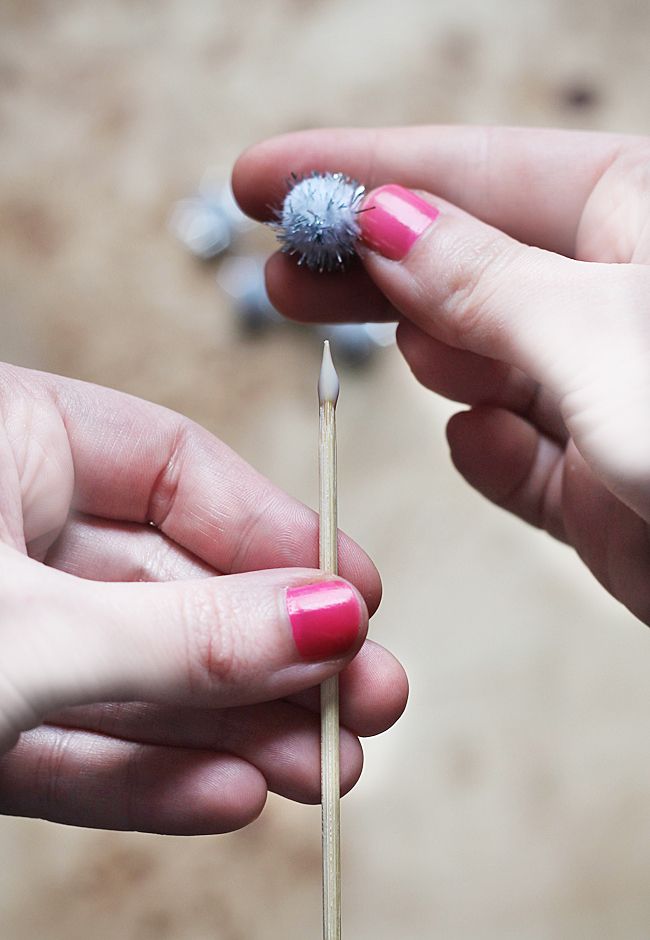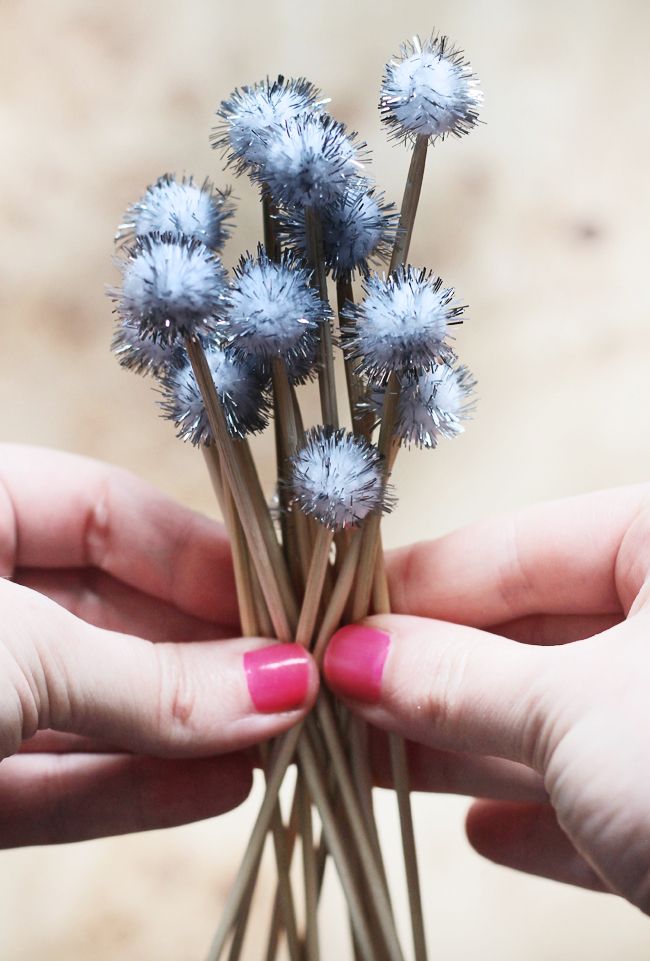 m a t e r i a l s
Bamboo Skewers (with one pointed end)
White Glue
i n s t r u c t i o n s
Dip the pointed end of your bamboo skewer into the white glue & poke it into the ball. Done.
Seriously… it is that easy. I have breezed through all 300 of these in about 30 minutes. They look so sweet & festive & I can just picture them all lined up on the big day, ready to celebrate!
btw… Be sure to head over to meet my new partner in crime
Kristin from Bliss At Home
. She is one of the 12 challengers in the
Creating with the Stars contest with East Coast Creative
& ironically enough, the two Kristin's (with an I) got paired together. Each week she will have to create a new project within a theme & I get to share my input & advice every step of the way. Hopefully we'll both make it to the end of this thing!! This week's theme is "Knockoff" & I can't tell you what we have up our sleeves… but it's good!!
x o – Kristin