Make a Pendant | 101
One of my favorite projects to date
(& probably our least expensive!)
was our
Brass Bowl Kitchen Pendant
. The beautiful thing about this project is that anyone can do this, with any bowl or vessel & a few readily available materials from your local hardware store. As our Pendant is still one of my favorite things, I thought I would revisit it & break down the project a little further.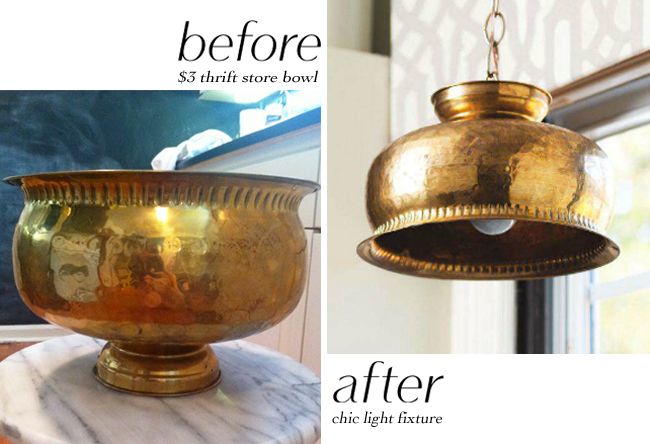 As a reminder, our kitchen pendant light was my first ever thrift store purchase at $3, roughly. My husband thought I was crazy when I bought it & said I wanted it to be our new light fixture. It was dusty & dirty. It had old styrofoam hot glued in it, I'm sure from a glamorous faux floral arrangement… I can just see it can't you?!? This little brass bowl had seen far better days, but I believe it was destined to grace our kitchen.
Like I said above, this technique can be used on any bowl, vessel, vase that you would like! It doesn't have to be brass or even metal. The possibilities are endless. Simply follow the steps below & you too can have a totally custom light fixture.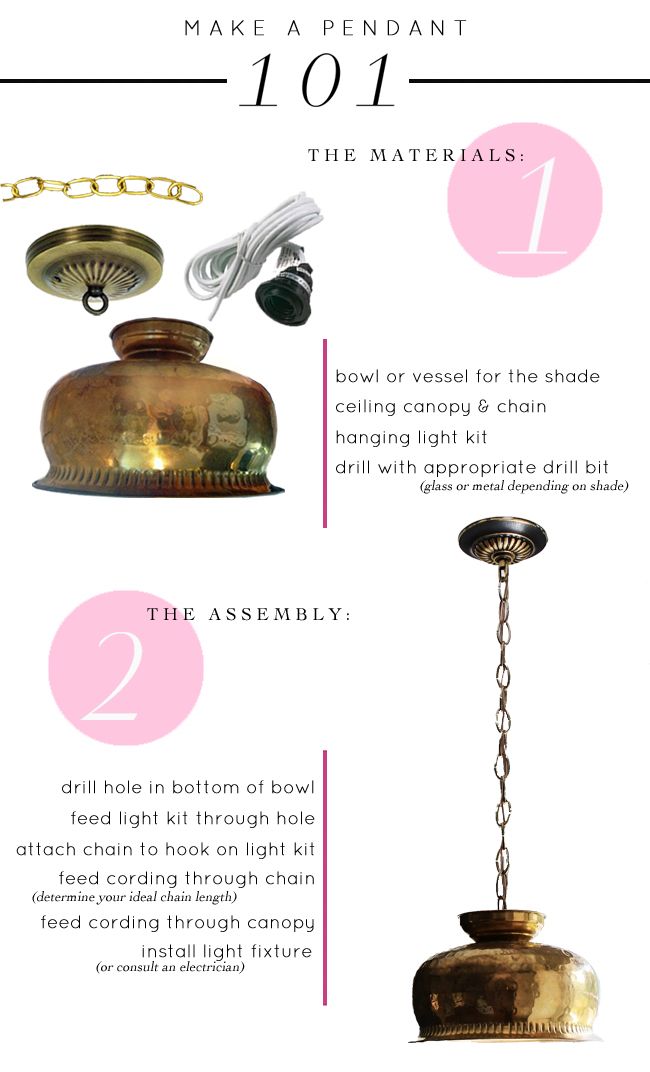 The main things to remember when selecting your vessel is size… will it be able to hold the light kit & a bulb? You generally want a depth of at least 6-8″ to be safe. Also, I prefer to use a footed bowl. This way any of the light kit attachments on top are concealed.
I used leftover chain & an old canopy from a previous fixture. The brass finish didn't match on the canopy, so I spray painted it with flat black & used some steel wool to take of the paint on the raised areas of the canopy. This allowed the pieces to blend together really well I think. It also helped to tie in the black to our featured chalkboard wall.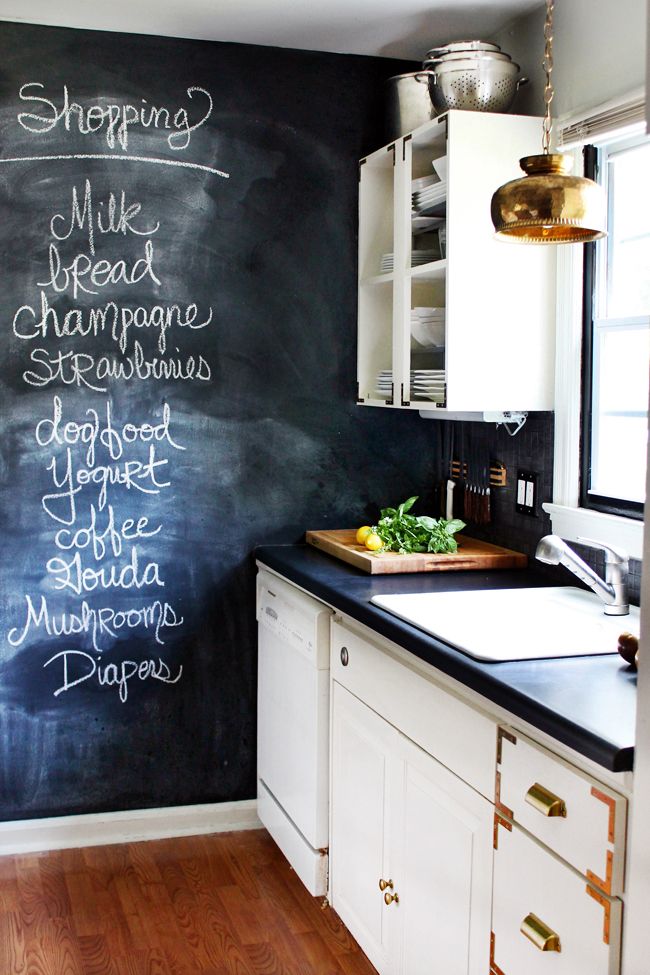 Given that we had all of the items lying around from previous projects, this install cost us only the cost of the bowl & a new lightbulb. Not too shabby. As I always say, be sure to hunt your home before you start a project, you'd be surprised how many materials you might already have.
Additional Tutorials from our Kitchen Redo:
x o – Kristin