The Project That Never Was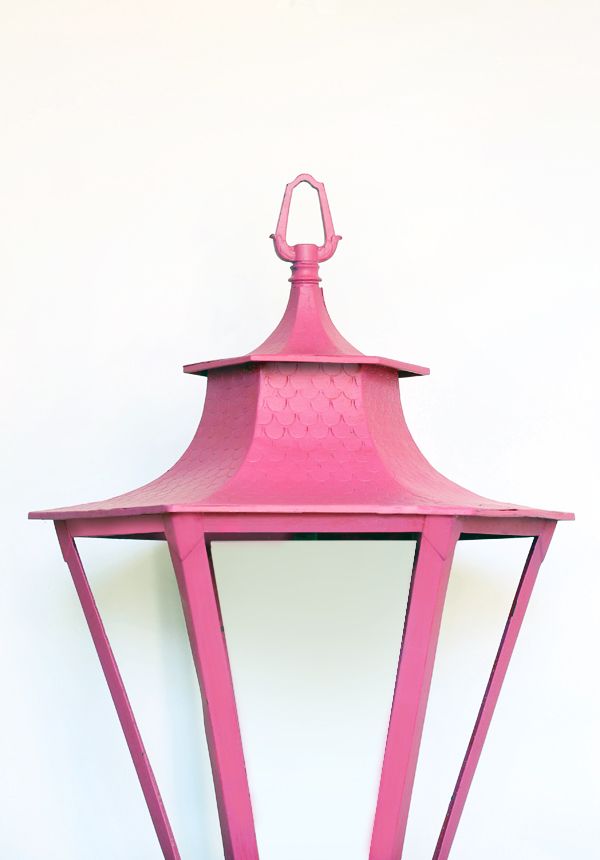 So sad…
You all may remember this fab lantern I scored on eBay last year for roughly $14 including shipping. We used it in our
Patio makeover last Spring
& had every intention of leaving it there…. but the weather last summer was so so so nasty. Massive rain daily & crazy winds. The winds were blowing this baby around, so we decided to pull it down & save it for the next project. It also didn't help that the eBay description said it was ten pounds & in reality it is roughly twenty. This baby is solid.
So it sat, in all of its gorgeous glory, awaiting the next project. Well, I thought it would be perfect for Chloe's new room!!!! Right?! Totally made sense! So I pulled out this amazing new line of paint by fellow Georgia Designer
Kellie Smith
. We have some serious talent here people! Kellie created
Velvet Finishes
out of her love of reinventing pieces, but not wanting to deal with all of the prep & finishing. This genius line of paint has the most gorgeous shades of saturated colors (& perfect neutrals too) which I feel a lot of the specialty paint lines are missing. I used the color Glamorous on our lantern. Obviously.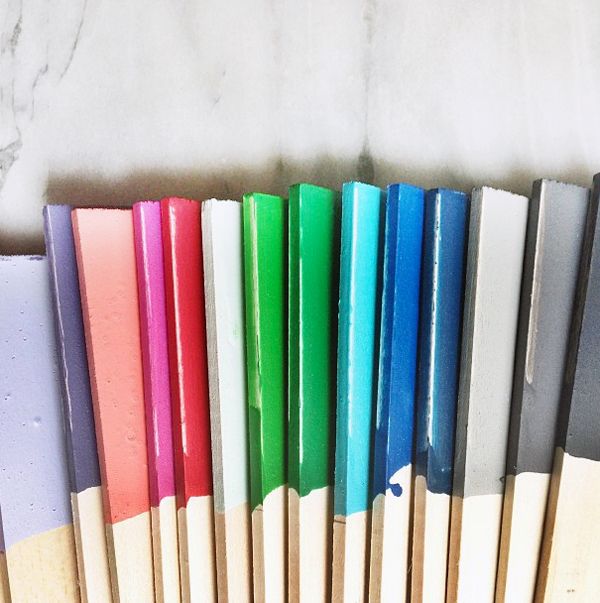 It also has a wax built into the paint, so there is no need to wax your piece after it is completed! Say What?!? She does recommend using their Protect product (which is a non-yellowing Polyurethane) if the piece will be getting a lot of wear… like a table top. Other wise, you add your color & are good to go!
Like the name suggests, the finish is velvety smooth with a slight sheen. Not matte. Not glossy. And if you like the distressed look you can accomplish that too by simply sanding the edges where you'd like.
Kellie even has a link on her site with
Recipes
on how to get new shades by mixing the colors in the existing line.
So back to the pink lantern that was supposed to be perfect in C's new room…. well, it would have been perfect until we decided to cover over half of the french doors. This fixture just would not provide enough light in that little space… so once again, it sits. Now in it's glamorous beauty. This is one of those pieces that I will hold onto until I have a place to use it! Determined hoarder designer here.
I also used this
Velvet Finishes in Luxurious
(the perfect black) on the bases of my old nesting tables. I used it directly over metallic gold spray paint with no sanding or priming & it has held up really well! PLus this photo helps to show the sheen you get.
So not every project I touch is a success… a lot are not. But, luckily I have a new go to furniture paint in my bag of tricks! Always good to have a full arsenal on the ready.
You'll be seeing more of the Luxurious Black in my latest room redo! I have a table that is just calling for it.
x o – Kristin