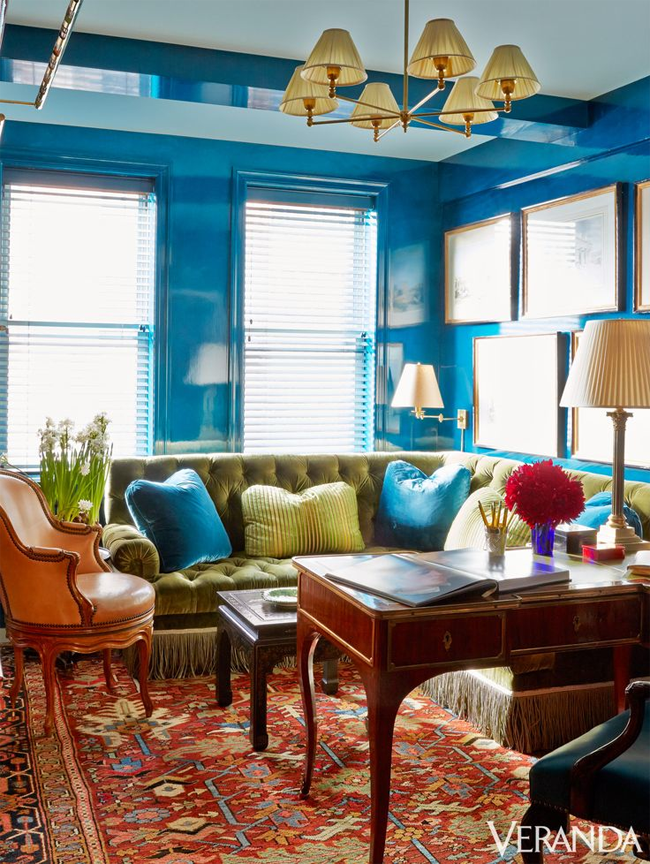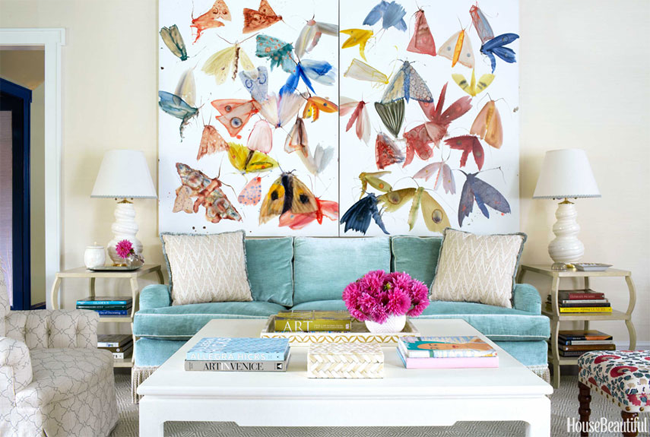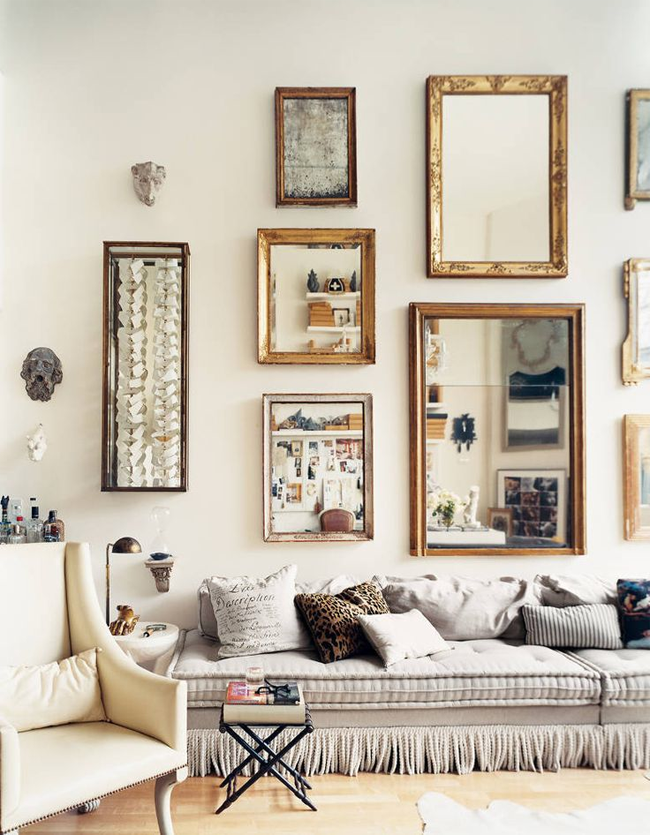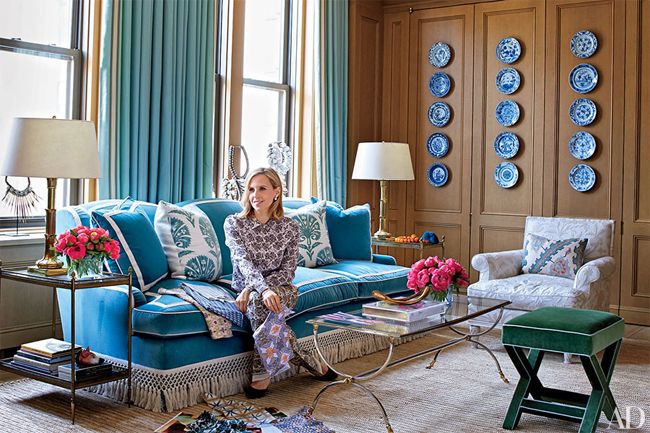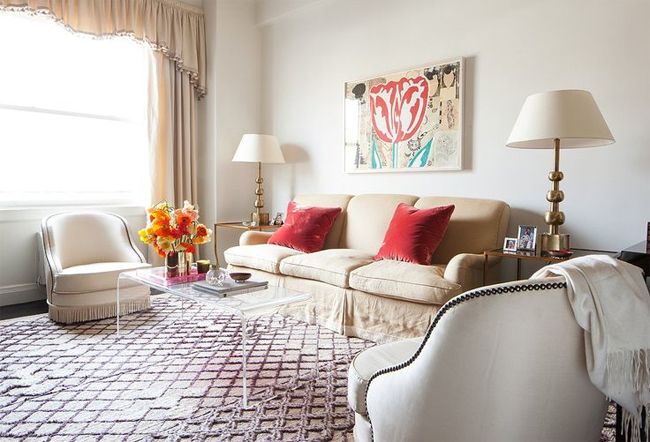 Fringe on furniture is nothing new. I know I grew up with a sofa adorned with bullion fringe, so this is a trend that is definitely reemerging. The key difference to keep this look feeling current & classic vs dated & done (in my opinion) is to keep it all within the same color or a simple neutral. Rather than the burgundy, gold & hunter green multi-colored versions of the 90's.
When furnishing a room, I really try to take into account all of the feet or legs on my furniture. Having too many pieces that are all on legs can feel a little off. I like to mix up upholstered pieces that include skirts to ground the piece. And tasseled skirts are a great way to accomplish this with very little effort & a big change. If you have a sofa, chair, or ottoman that is roughly 4-6″ off of the ground you can easily add your own fringe in less than 30 minutes. While I would personally use a strong fabric glue, you could also velcro as well. This is also a great DIY to cover up scuffed up furniture legs. It is also a lot easier to install straight vs nailhead trim. Bonus.
When looking to purchase fringe, be sure to look for a length that will just kiss the ground. Too much pooling will look sloppy & fringe that doesn't hit the ground will feel like a mistake. Bullion Fringe comes in standard lengths of 6″ Long & is a great place to start your search.
xo – Kristin