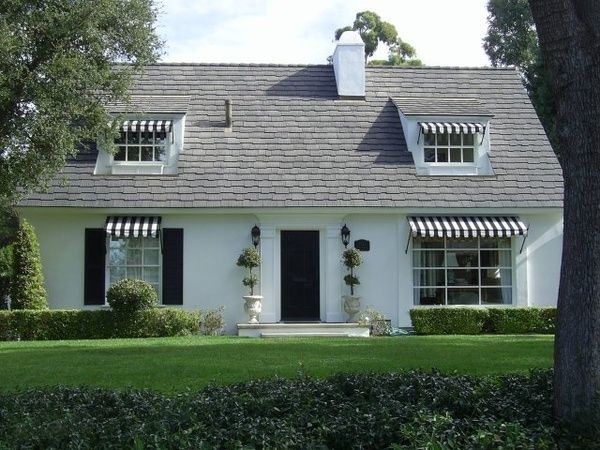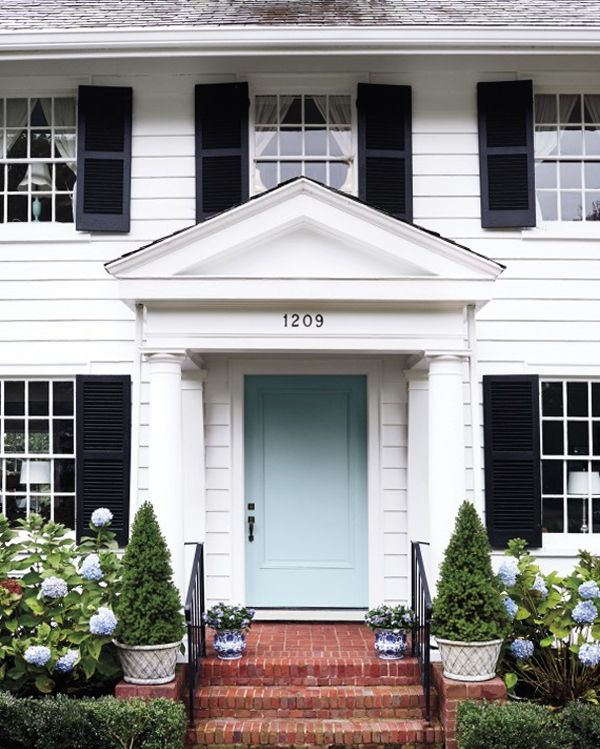 This week has literally disappeared! How is it already Friday?! I've been busy this week working on the exterior of our modest home & wanted to share a few of the images that are giving me major inspiration for our facelift. As I mentioned before, we are finally paying some attention to the exterior of our home, but our plans are strictly cosmetic. No construction, no additions, no major projects (well, I say no major projects, but I do feel that any exterior/landscaping project feels a little heavy & major while you are completing them!!).
We are considering adding on to our home in the future, so all of the plans we have now would work with an addition in the future. With planning ahead, I wanted to ensure that we wouldn't be putting effort into something that would be removed or torn up down the line. This means a few sacrifices I would like to tackle now, but I would rather be smart now & not regret it down the road. So we will be living with our 1963 construction block foundation a bit longer… one day it will be covered!! Hopefully.
As we are not doing any construction, I want to be able to add some depth & perk up our rather flat architecture. My first thought (& my husbands worst nightmare) is to add some awnings to the home. I say my husband's worst nightmare, because he jokes that an awning salesman went door to door years ago in our neighborhood & swindled every other homeowner into buying awnings… but the awnings I am considering are not the old metal rusty versions he sees everyday, but a more sophisticated fabric awning that I literally have dreams about! He has learned, after 13 years of being together, that my ideas generally work out. Not always!! HA We all have "genius" moments with severe regret later, right?!
I also have an itch to address our front door. And while I love black front doors, I am also feeling the gray blue door above. And since our door needs to be repainted anyways (or maybe just replaced!) I might try a similar shade. It can always go black again, it's just paint.
Now if the weather would just cooperate & stop raining, I could tackle all of these ideas a little faster! Instead, I will be popping out between rain showers to dig in the dirt. I will say, we already took out all of our old "landscaping" on the side of our home & it already looks so much better!
I hope you all have a fabulous weekend!!
xo – Kristin