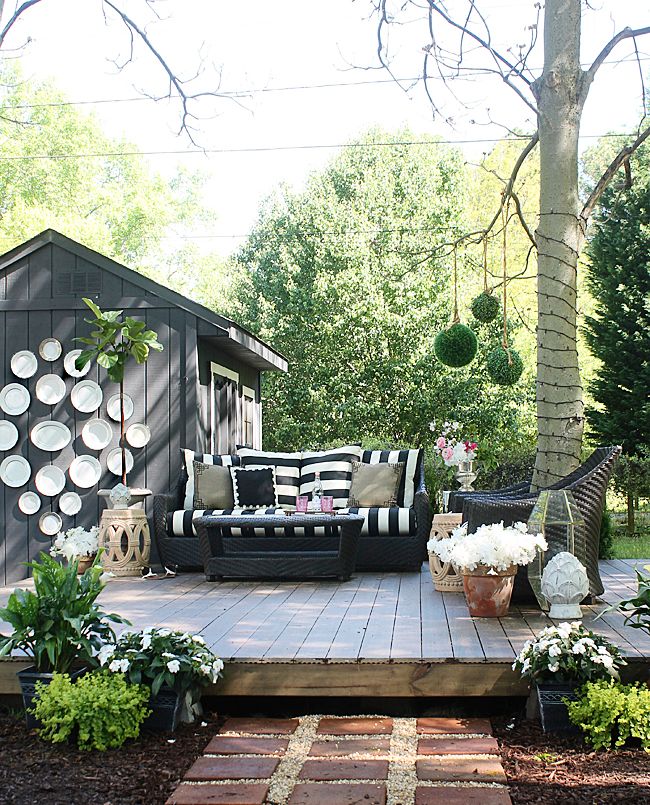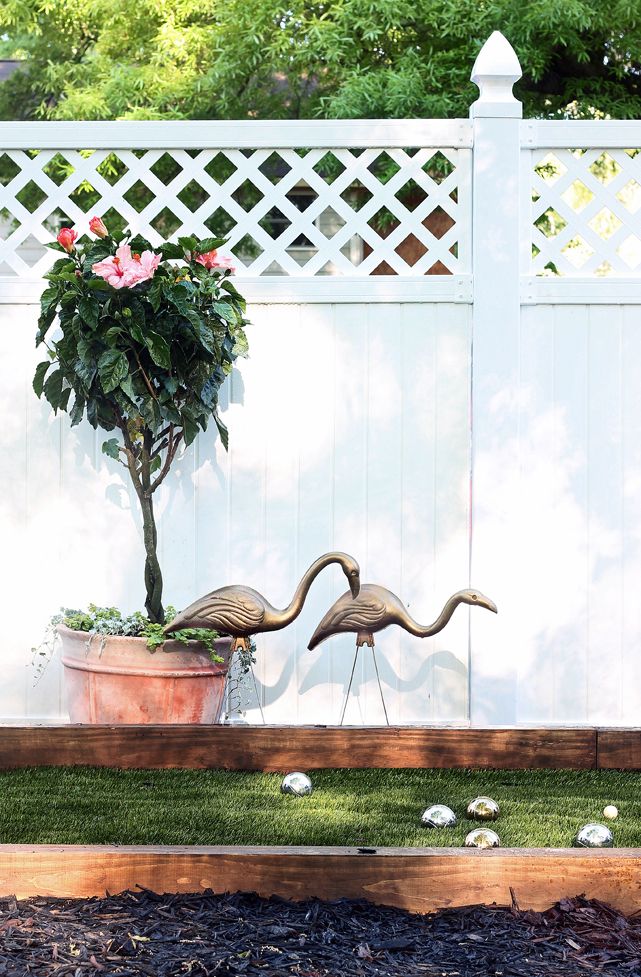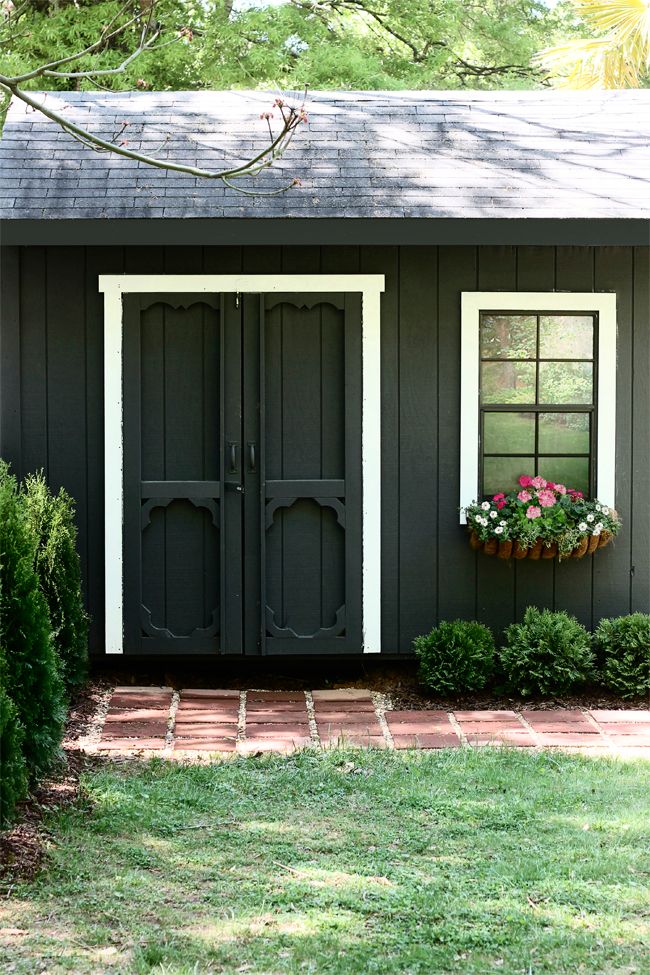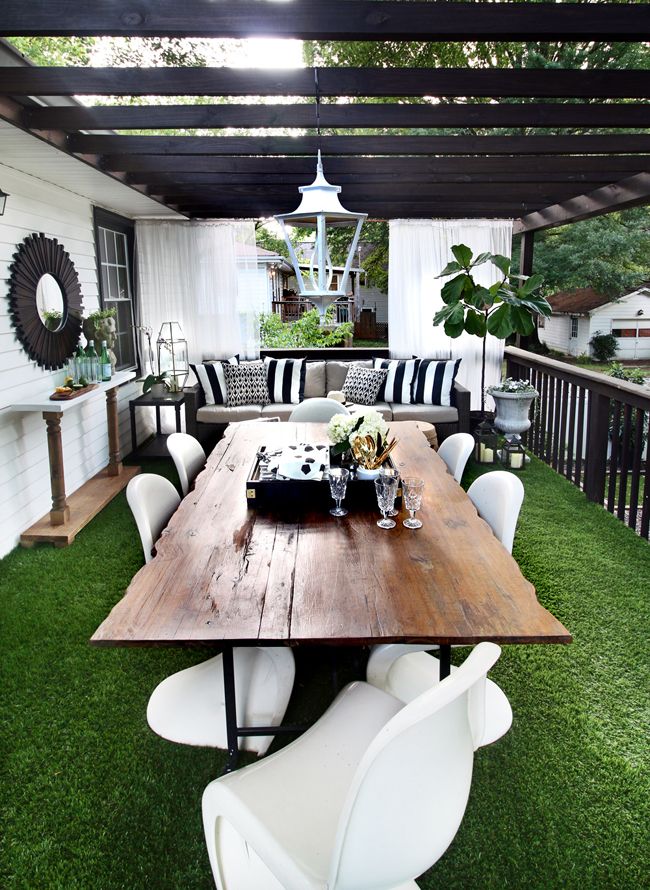 Our home was ordered from a Sears & Roebuck Catalog back in 1963. We are in a neighborhood where employees from the Airbase were all stationed & had roughly 4 different floor plans to choose from. While each house may vary in color, they are all (well at least the ones remaining) very similar. Of course over the years, some homes have been torn down to make way for larger dwellings while others have taken on renovations & additions. We are one of the few houses that remains with it's original 1000 sq ft plan. As well as some of it's original landscaping.
We are discussing the potential of adding on as our lot is on the larger side & we have plenty of room to play around, but for now we are going to give the exterior of our home a little facelift with a little paint & landscaping.
Ever since moving in, I have wanted to tackle the exterior but was & have been overwhelmed. Interiors I can handle. No fear enters my mind when it comes to decor, but exteriors are another story. My father has always been able to create beautiful gardens where I stand in the garden department paralyzed by the options. It is a lot easier for me to commit to a paint color vs choosing live plants that require attention after planting!!
The two patio projects we have completed the past few years have grown our confidence in working on the exterior vs interior & I am finally ready to zhush the actual home.
Being that the home is 52 years old, we have inherited 52 years of various plants that previous homeowners have lovingly planted. Unfortunately, most of them have not worked together over the years. The placement of plants along our home have items placed in front that should be along the back… and as I have a need for symmetry & balance, the more casual (I am trying to be nice… it looks rough people) landscaping is in need of a makeover. (we have let the plants go this past Summer as we knew this project would be tackled as soon as we had some cooler temps to work!)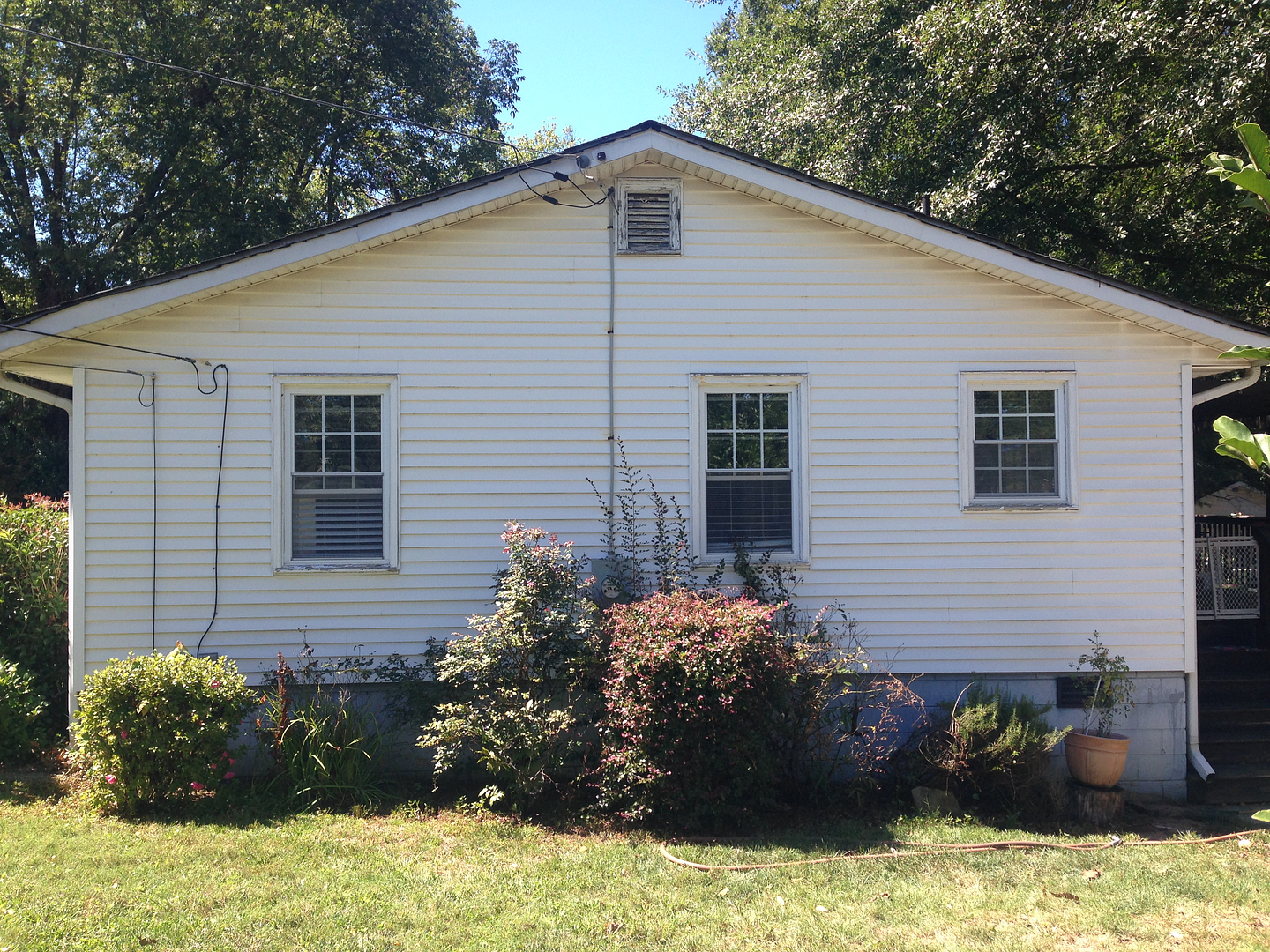 I will also be painting that blue gray foundation that has been on my to do list for the past 8 years…. one of those things that I said I would tackle first & then life gets in the way. I am sure you know nothing about those projects, right?! I will also be repairing peeling paint on windows & have a plan in mind to dress them up a bit!
So over the next month or so, the family & I will be once again digging in the dirt in hopes of adding some beauty & character back into our homes exterior. No major construction projects, just a little lipstick & rouge 🙂 It will be nice to finally have our home tie into the two outdoor spaces we have spent so much time creating. And luckily, if we do decide to add on to our home in the future, these upgrades will already be completed.
Do you have any home projects planned for the cooler temps?! It is so nice to have that touch of crisp fall air after such a hot summer!
Happy Monday!
xo – Kristin