The kids are back in school. And for the first time in five years, I have seven hours to myself!!!!!! I am excited at the possibility of projects I can finally tackle, taking on more client work (more on that soon) errands I can run alone & actually cleaning our house without turning around to find that another disaster area has just exploded. I liken cleaning our home, to brushing your teeth while eating Oreos. It's always just a big fat mess.
So now with my new found freedom, I am focusing on one deep clean a week & then maintenance for the rest of the week. Because let's face it, laundry and dishes aren't going anywhere. Below I wanted to share a few tips I have found to help the cleaning process along…
After we had our new Quartz counters installed, I made sure to ask what kind of product should/could be used to clean & polish them. I was shocked when the installers recommended a 50/50 mixture of rubbing alcohol & water. It sanitizes & cleans the surface. It also brings the shine right back after one of my baking projects. You can also use warm soap & water, but I find keeping a spray bottle with the alcohol mixture is just as easy.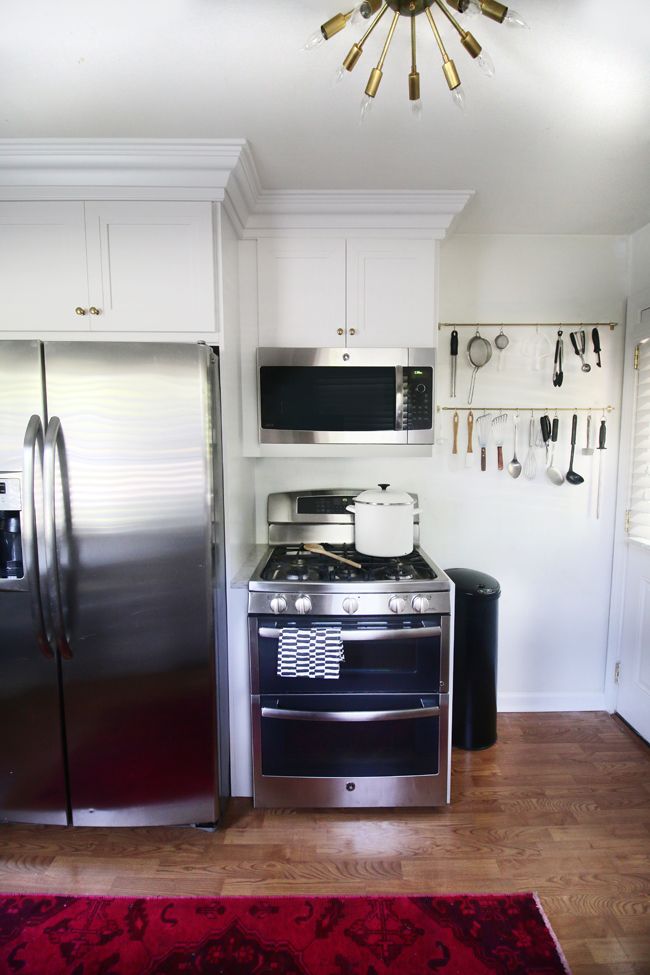 We also switched to all stainless appliances & have tried nearly every product on the market. Between little sticky handprints all over the bottom half of the fridge from my five year old & giant teenager handprints at the top of the fridge from parking himself in front of the open door (pondering the world's problems I would assume) the fridge needs to be cleaned daily. My go to product is Pledge. The oil based polish removes all finger prints, water stains & any sticky residue. It also leaves a streak free shine.
I also learned that if you get a new appliance (or you have little ones who like stickers…) after removing the labels you might be left with a shadow of where the sticker was. Olive oil on a towel will instantly remove the discolored area. Huge relief after installing our new dishwasher & having a giant rectangular spot on the front panel.
Whether in your bathroom or kitchen, if you have any brushed metal faucets (nickel or brass) you are pretty familiar with fingerprints here too. WD40 is my secret weapon here. Once a week I will wipe down the faucets & bring their beauty back. Pledge worked too, but the WD40 kept them fingerprint free for longer.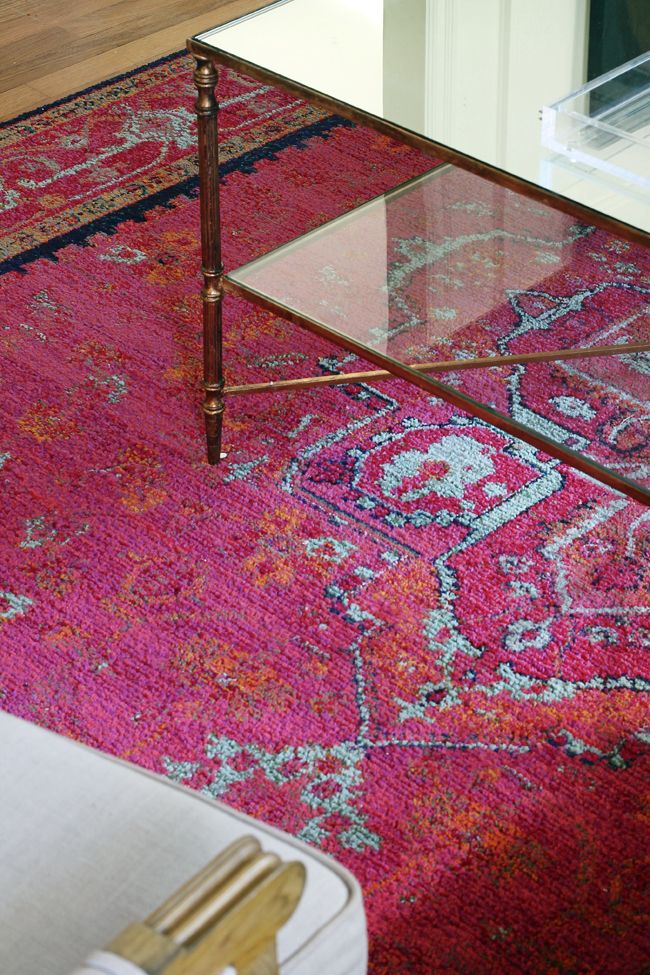 One of my weaknesses is mirrored surfaces. I love having that sparkle around the house. But having a large mirrored coffee table & a family that actually uses it for coloring, tower building, snack time, etc… it is constantly in need of cleaning. I tried using all of the typical glass cleaners, but found over time they would stop working & the surface would smear as if a film was built up. This is when I pulled out the alcohol mixture from the kitchen out of desperation. I sprayed down the table, wiped it off & then reapplied the glass cleaner. Hello, shine! So again, once a week I will spray down the table with the alcohol to remove any extra buildup & clean regularly daily.
What are your favorite tips for cleaning up?!
xo – Kristin