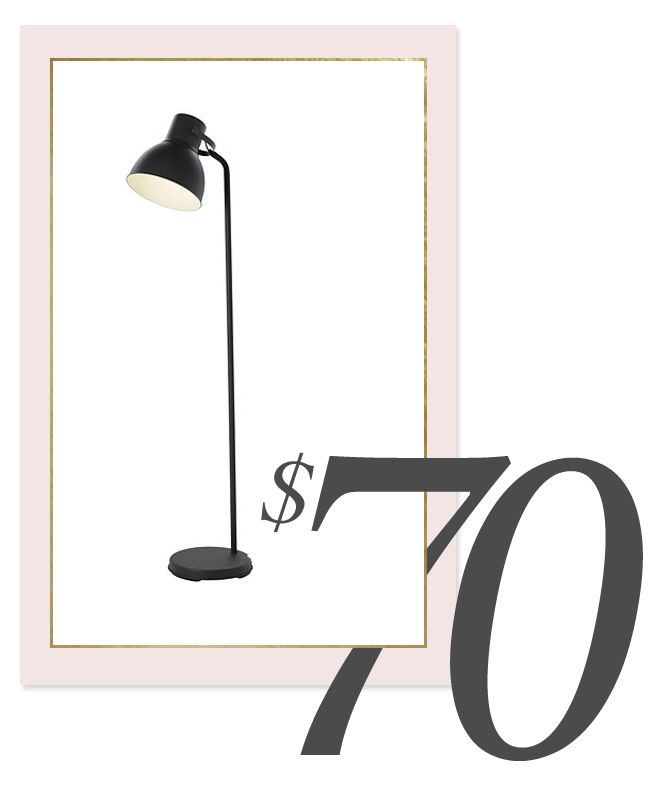 Welcome to Monday Must Haves…. After searching for new products for projects, hopping around town & digging through magazines over the weekends, I have found that there is always at least one great item that I need to share with you all. It is usually something I would totally buy for myself, if I had the room… So each Monday from now on, be on the lookout for my next great find.
This weekend I discovered the
Hektar Floor Lamp
from Ikea. I had seen it in catalog & in images, but with Ikea I like to reserve my opinion until I can actually get my hands on it. And let me tell you, the scale of this lamp does not disappoint.
Neither does the price tag for that matter!
The head of the lamp is a bit over scaled, much like the rest of the Hektar line, but could easily pair well with a number of styles. I am envisioning this with a fabulous wingback chair & side table.
And if you want to take it to the next level, maybe go the extra step & gold leaf the interior of the shade for that added luxe element.
Btw… if your name is Kara, be sure to check your email. You won the Lewis & Sheron Textiles Giveaway!!