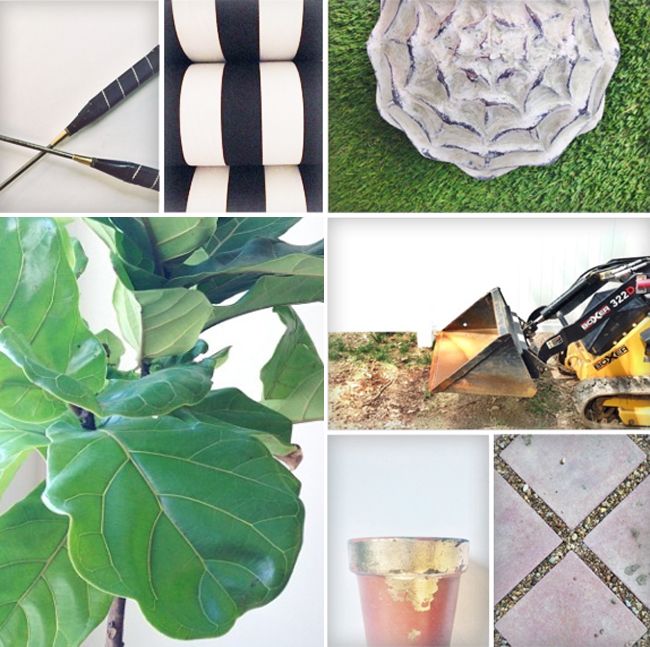 I have literally spent every free moment prepping our space for the Home Depot Patio Style Challenge this past month & a half. And we have gotten our hands into numerous new projects that I can't wait to share. Pulling out the big equipment, lifting (& pouring) lots of heavy cement & getting my hands in the dirt. Honestly, getting my hands in the dirt is the most terrifying portion of this project as I did not inherit my father's green thumb. So far so good this year… so let's keep it going & those flowers growing!!
I have the honor of helping the Home Depot host a major Garden Party here in Atlanta in the next few weeks! The Garden Party is meant allow you to get inspired, get informed & get your hands dirty!! On
Saturday April 26th
, I will be at the
Midtown Atlanta Home Depot Store
helping each one of you that attend participate in DIY Gardening Stations, listening to expert Gardening advice (
from someone other than myself!!
) & taste some delicious treats prepared from the Grill. What better way to spend a Saturday?!?!!
See for yourself the fun that my girl Cassie had at her Garden Party in Dallas this past weekend!!
The Specifics
date
April 26th
time
1pm – 4pm
where
The Home Depot // 650 Ponce De Leon Ave NE Atlanta, Georgia 30308
I can't wait to see all of your faces!! Come by & say "hello!!" And remember, they are throwing a few more of these across the US, so be on the lookout for an event near you soon!
And for more tips, expert advice & coupons be sure to join the Home Depot's Garden Club
here.
x o – Kristin
This is a sponsored post by the Home Depot.